Watchworthy
Parks And Recreation Fan Theories Even Tastier Than JJ's Waffles

Updated May 12, 2020
10.1k votes
1.7k voters
77.9k views
14 items
List Rules Vote up the P&R fan theories that seem the most plausible. Vote down the ones that just don't add up.
Parks and Recreation may have ended in 2015, but we're still not ready to move out of Pawnee and into a world without Leslie Knope. While most of us are content watching reruns and dreaming of a world where Leslie Knope actually became president, some of us just can't let go of our crazy and unbelievable Parks and Rec fan theories.
There was a lot that happened during Parks and Recreation's seven seasons, and if you're a fan of conspiracy theories, that's a whole lot of fodder. You may be contemplating the meaning behind Ron Swanson's will or trying to figure out Leslie Knope's secret (don't forget she's an Eagletonian!). You may even have crafted a crazy theory about Jerry on P&R (seriously, he's a beautiful enigma). If you look beneath the surface, Pawnee, Indiana, is far more than a fictional town. Some Parks and Recreation enthusiasts swear Friends and/or Stranger Things take place in the same world. Some believe that The Office is happening just a few states away. Could everything really be connected?
While some Parks and Recreation fan theories are more plausible than others, there's one thing we can't deny. Each and every one of these fan theories are so delicious they're better than – dare we say it – Leslie's favorite waffles. Which ones do you believe? And for more funny shows like Parks and Recreation, Watchworthy's got you covered!
Data-driven recommendations based on voting from over 40 million monthly visits to Ranker.
Try the free app
The Symbols On Ron Swanson's Will Are Directions To His Fortune
Ron Swanson is a rugged outdoorsman and someone who wouldn't trust traditional banks to hold his money. This is why it makes sense that his life's fortune isn't tied down to bank account – it's a stash of buried treasure. Redditor Prufrock451 decoded the symbols on Ron's will, and they appear to be directions to the exact location of where his fortune is buried.
Everyone Insults Jerry Because He's The Only One Who Is Actually Happy
You know that one friend you have who has such a perfect life that you can't help but want to knock them down a peg? According to a Reddit fan theory, that person is Jerry. It makes sense – everyone's life on the show is filled with drama, heartache, and uncertainty. Jerry has it all figured out. He's in his dream career with a gorgeous wife and beautiful children. He's also a painter and pianist with the biggest erm... member... a doctor has ever seen.
'Parks And Recreation' Predicted The 2016 Chicago Cubs World Series Win
Some attribute this to chance, and some attribute this to something a whole lot more mysterious, but – in an episode filmed in 2015 – Parks and Recreation predicted that the Chicago Cubs would win the 2016 World Series. In Episode 2 of Season 7, "Ron and Jammy," the characters visit Chicago in the summer of 2017. One of the characters mentions the Cubs' World Series win. Spooky!
Andy Dwyer Is A Secret Genius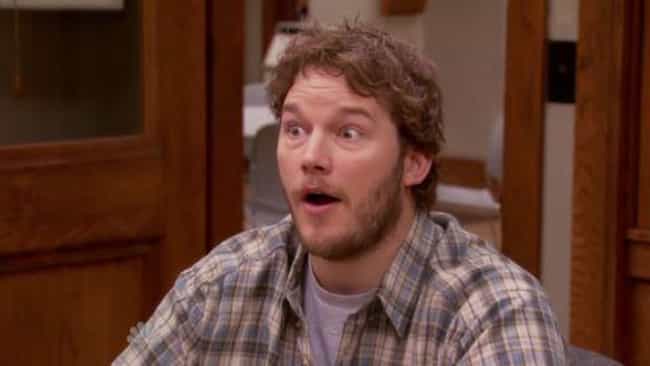 Andy Dwyer may be a loveable goof, but he is anything but intelligent. Redditor GosmeisterGeneral believes that it's all an act, however, and Andy is actually a secret genius. Avid watchers of Parks and Rec know that Andy got a 1500 on his SATs and 100% on his written police exam. There's also his career trajectory. He went from homelessness to having a globe-trotting career and becoming a local celebrity as a children's entertainer. Stuff like that doesn't happen by accident!