Entertainment
Every Hollywood Icon Patti Smith Has Dated

She was an influential member of the 70s punk rock movement, so it's no surprise there have been a lot of Patti Smith relationships. For fans wondering, "Who has Patti Smith dated?" this is the list for you. So, is Patti Smith single?
It appears she may be for now, though in 2018, many speculated Ralph Fiennes was a Patti Smith boyfriend. If that's true, he joins a list of the many famous men Patti Smith dated. One of the more important people Patti Smith dated was Fred "Sonic" Smith. Patti Smith married Fred in 1980, after which the pair moved away into semi-retirement to raise their children.
Sam Shepard was another of the important Patti Smith exes. She even wrote a loving tribute to him in The New York Times, after his passing in 2017.
Read on below to learn about the full Patti Smith dating history.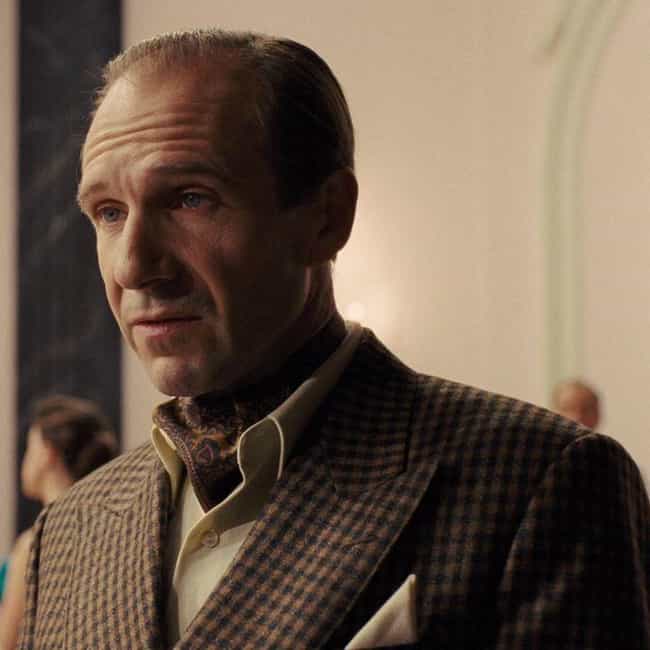 Patti Smith sparked dating rumors with longtime friend Ralph Fiennes in December 2018, when she posted a gushing tribute to the actor for his birthday. Neither have confirmed a romantic pairing, though they have been seen attending Hollywood events together for years.
Ralph Nathaniel Twisleton-Wykeham-Fiennes (; born 22 December 1962) is an English actor, film producer, and director. A Shakespeare interpreter, he first achieved success onstage at the Royal National Theatre. Fiennes's portrayal of Nazi war criminal Amon Göth in Schindler's List (1993) earned him nominations for the Academy Award for Best Supporting Actor and Golden Globe Award for Best Supporting Actor, and he won the BAFTA Award for Best Actor in a Supporting Role. His performance as Count Almásy in The English Patient (1996) garnered him a second Academy Award nomination, for Best Actor, as well as BAFTA and Golden Globe nominations. Fiennes has appeared in a number of notable films, ...more on Wikipedia
Age: 56
Birthplace: Ipswich, United Kingdom
see more on Ralph Fiennes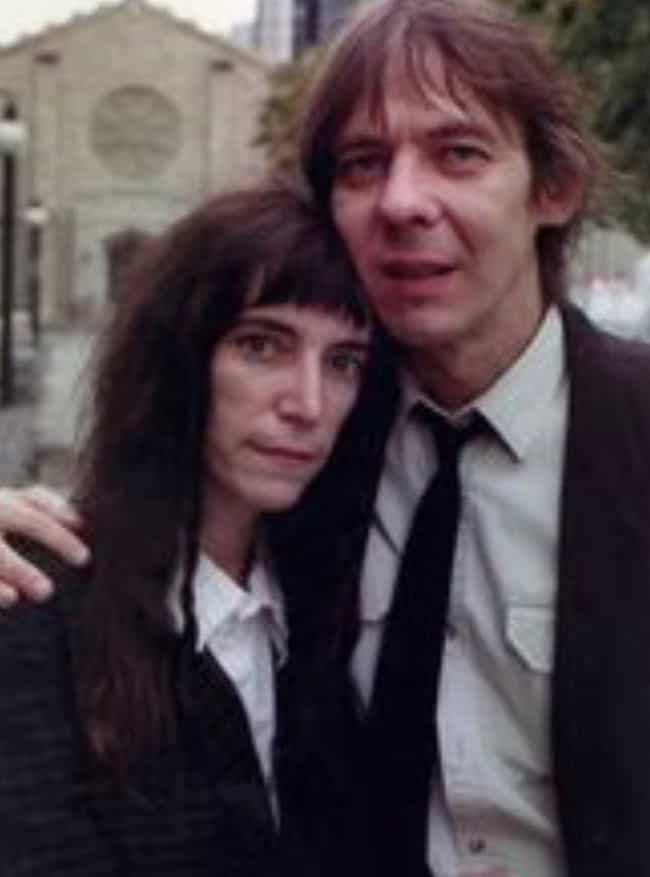 Fred "Sonic" Smith and Patti Smith met in 1976, when the former was already married. However, their chemistry was too strong to be ignored, and the pair started up a low-key romance. They went public with their relationship in 1978, when Fred was once again single.
In 1980, Fred and Patti married. They went into a bit of a retirement then, to raise their children Jackson (born in 1982) and Jesse (born in 1987) in Detroit. Patti came out of retirement in 1986 to record the album Dream of Life, which she said was more of Fred's record.
Sadly, Fred's health went into decline in the late 1980s, and he passed away due to heart failure in in 1994.
Frederick Dewey Smith (September 14, 1948 – November 4, 1994), known professionally as Fred "Sonic" Smith, was an American guitarist, best known as a member of the influential and political Detroit rock band, the MC5. At age 31, he married and raised a family with poet and fellow rock musician, Patti Smith. The couple collaborated musically, and raised two children together. ...more on Wikipedia
Age: Dec. at 45 (1949-1994)
Birthplace: USA, West Virginia
see more on Fred Sonic Smith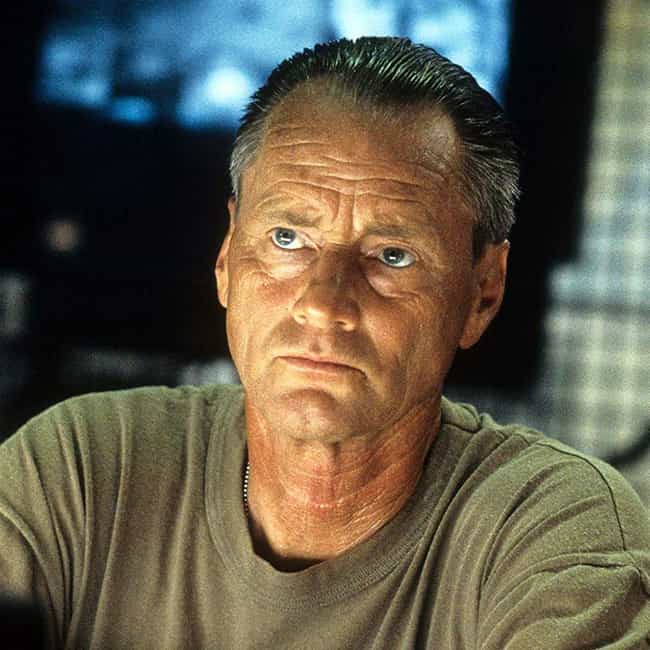 Patti Smith began an affair with married actor and playwright Sam Shepard in 1970, and it ended when Shepard moved his family to London. That was not long after the play they had written together, Cowboy Mouth, premiered.
The two continued working together throughout the years, recording a cover of Nirvana's "Smells Like Teen Spirit" together in 2007. They also sat down for a talk about their respective books together in 2010, and Smith wrote the foreward for Shepard's novel, The One Inside.
When Shepard passed away in 2017, Smith wrote a touching tribute to him in The New York Times.
Samuel Shepard Rogers III (November 5, 1943 – July 27, 2017), known professionally as Sam Shepard, was an American actor, playwright, author, screenwriter, and director whose career spanned half a century. He won ten Obie Awards for writing and directing, the most won by any writer or director. He wrote 44 plays as well as several books of short stories, essays, and memoirs. Shepard received the Pulitzer Prize for Drama in 1979 for his play Buried Child and was nominated for an Academy Award for Best Supporting Actor for his portrayal of pilot Chuck Yeager in the 1983 film The Right Stuff. He received the PEN/Laura Pels International Foundation for Theater Award as a master American ...more on Wikipedia
Age: 75
Birthplace: USA, Fort Sheridan, Illinois
see more on Sam Shepard
Patti Smith was romantically linked to her guitarist and frequent collaborator Oliver Ray in the late-1990s and early 2000s.