Attractions

List of Peabody and Stearns Architecture

List of Peabody and Stearns buildings, listed alphabetically with photos when available. Most, if not all prominent Peabody and Stearns architecture appears on this list, including houses, churches and other structures where applicable. This list contains information like what city the structure can be found in, and when it was first opened to the public. If you want to find out even more about these famous Peabody and Stearns buildings you can click on the building names to get additional information.
This list is made up of a variety of buildings, including Lawrenceville School and Soldiers' Memorial Library.
This list answers the questions, "What buildings did Peabody and Stearns design?" and "What do Peabody and Stearns structures look like?"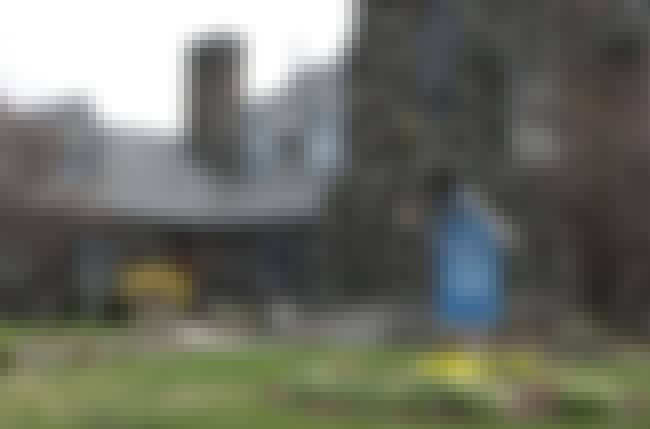 Christ Church is a historic Episcopal church at 750 Main Street in Waltham, Massachusetts. The church is a parish of the Episcopal Diocese of Massachusetts, and was named to the National Register of Historic Places in 1989. The church was founded in 1848, but a local hall was used for services until a wooden church was built in 1849. The wooden structure eventually proved inadequate and a larger church designed by Peabody and Stearns was built of local fieldstone at the current location between 1897 and 1898. The church contains stained glass windows produced by several noteworthy manufacturers, including Clayton and Bell, Charles Connick, Louis Comfort Tiffany, and Donald MacDonald. Eight ...more on Wikipedia
City/Town: Waltham, Massachusetts, USA
Opened: Jan 01 1897
Architecture Firm: Peabody and Stearns
Created By: Peabody and Stearns
see more on Christ Episcopal Church
The Duluth Depot is a historic train station in Duluth, Minnesota, United States. The union station was built in 1892, served seven different rail lines, and accommodated 5,000 passengers. In 1973 it re-opened as the St. Louis County Heritage & Arts Center, housing the Duluth Art Institute, Lake Superior Railroad Museum, St. Louis County Historical Society Museum, a Veteran's Memorial Hall, and five performing arts organizations. Amtrak provided rail service to the station from the mid-1970s to the mid-1980s. ...more on Wikipedia
City/Town: Duluth, Minnesota, USA
Architecture Firm: Peabody and Stearns
Created By: Peabody and Stearns
Style: Renaissance architecture
see more on Duluth Union Depot
Elm Court is a Vanderbilt mansion located on Old Stockbridge Road, straddling the town line between Lenox and Stockbridge, Massachusetts. It is listed on the National Register of Historic Places and until July 2012 was owned and operated as a hotel by descendants of the original builders. Elm Court was built as the Berkshire summer home of William Douglas Sloane and Emily Thorn Vanderbilt, a member of the wealthy United States Vanderbilt family. Designed by premier architectural firm Peabody and Stearns and gardens and landscape design by Frederick Law Olmsted, Elm Court is the largest American Shingle Style House in the United States, with 106 rooms. ...more on Wikipedia
City/Town: Lenox, Massachusetts, USA
Opened: Jan 01 1885
Architecture Firm: Peabody and Stearns
Created By: Peabody and Stearns
see more on Elm Court
4
Jersey City Central Railroad Terminal
The Central Railroad of New Jersey Terminal, also known as Communipaw Terminal and Jersey City Terminal, was the Central Railroad of New Jersey's waterfront passenger terminal in Jersey City, New Jersey. It was also serviced by the Reading Railroad, Baltimore and Ohio Railroad, and Lehigh Valley Railroad during various periods in its 78 years of operation. The current terminal building was constructed in 1889 but was abandoned in 1967. The headhouse was later renovated. It was later added to the New Jersey Register of Historic Places and incorporated into Liberty State Park. The terminal was one of five passenger railroad terminals that lined the Hudson Waterfront during the 19th and 20th ...more on Wikipedia
City/Town: New Jersey, USA
Architecture Firm: Peabody and Stearns
Created By: Peabody and Stearns