Culture
These Geniuses Skipped Work And Got Caught Lying On Social Media About It

Sites like Facebook, Twitter, and Instagram can be great. Who doesn't love getting back in touch with an old friend, or sharing photographs of their dreamy vacation? But it's not all sunshine in social media land. The oversharing nature of many sites means it's all too easy to be caught lying. In particular, tech-savvy bosses can use social media profiles to nab employees who lied about missing work.
There are countless tales of people skipping work caught lying. Maybe they invented a family emergency, but slipped up by posting an incriminating photo on Facebook. Perhaps they feigned illness, then Snapchatted their day spent drinking in a bar. Or maybe they went as far as to take extra sick days – only to get caught posting photos from a spur-of-the-moment trip.
In most instances, the liar might just face some embarrassment, and perhaps a slap on the wrist. But in extreme cases, people caught skipping work on social media could end up getting fired and ruining their careers. These tales of busted employees are proof that a dumb social media post can cost you more than just an unfollow.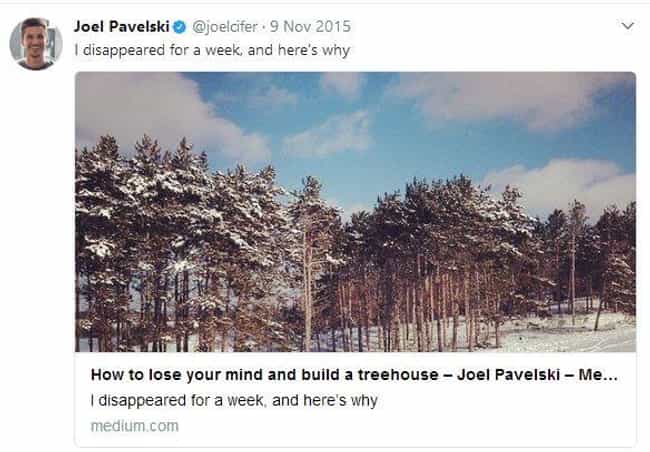 A Writer Skipped Work To Build A Treehouse
When Joel Pavelski told his bosses at Mic that he needed some time off to attend a funeral in November 2015, they readily agreed. But in reality, Pavelski was stressed, burned out, and looking for a break. He went to Wisconsin, where he spent a week building a treehouse.
His supervisor found out about the lie when they stumbled across his Twitter post explaining how he had spent his time. Pavelski wasn't fired, though CEO Chris Altchek said he didn't appreciate being lied to.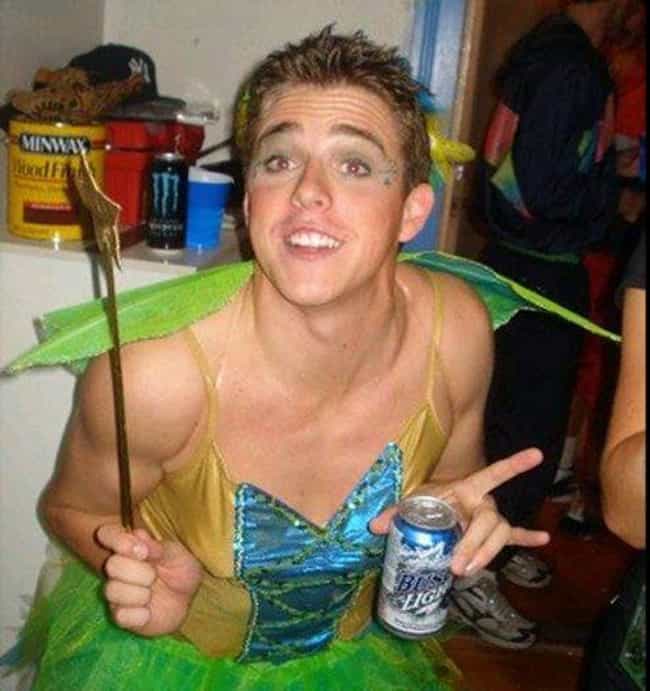 A Bank Worker Faked An Emergency To Go To A Halloween Party
At the end of October 2007, Kevin Colvin asked for some time off work at his banking job to deal with a family emergency. His request was granted – but the pressing issue was actually a Halloween party Colvin wanted to attend. When he posted a picture to Facebook of him wearing a fairy costume at the party, it quickly made its way to his boss, who emailed him saying, "I hope everything is OK. Cool wand." Colvin lost his position soon after.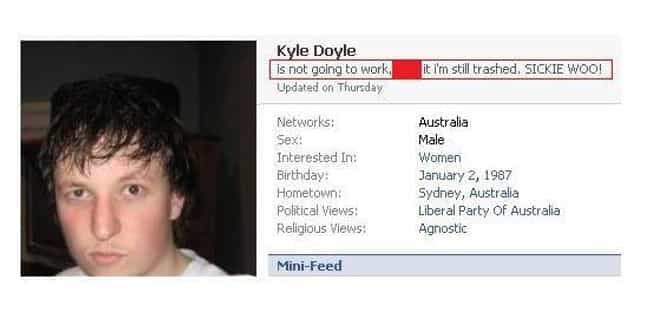 A Hungover Employee Faked Illness To Get Out Of Work
In August 2008, an Australian call center worker named Kyle Doyle tried to get out of work after a night of drinking. He claimed he was ill, and since his employee contract allowed workers to take a day of sick leave without a medical certificate, he felt that he would be in the clear. What he had forgotten, though, was that he had announced his plans in a status update on Facebook. His manager saw the post and Doyle was busted.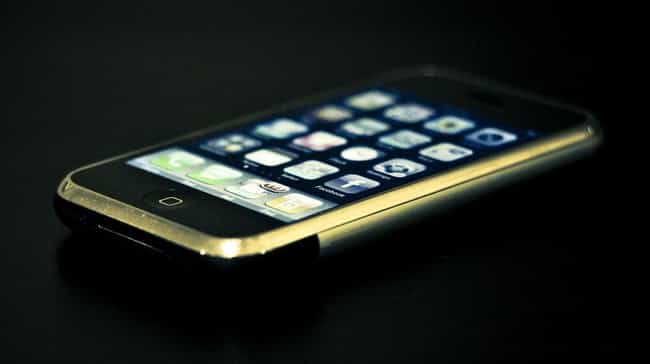 An Insurance Worker Logged Onto Facebook After Claiming To Have A Migraine
An insurance worker was fired from her job with National Suisse in April 2009 after her employers lost trust in her. The worker claimed she had a severe migraine that made it impossible for her to work. But then she was spotted logging onto Facebook. The company executives felt that if she was well enough to use her iPhone despite having a migraine, she should have been able to come into work.