True Stories
18 Famous People Who Were Driven to Insanity by Voices in Their Heads

Updated July 23, 2019
17.8k views
18 items
When someone says they're hearing voices, what does that really mean? Are they schizophrenic? Imagining things? Or have they simply lost their minds? There's a long history of people who went crazy hearing voices. From celebrities to serial killers, people who heard voices in their heads sometimes were driven to madness or found a way to channel their sounds for the greater good.
Some of these people managed to pull themselves out of the downward spiral that they were in and make legitimate and palpable changes to society. Some gave into the voices and ended up becoming a statistic, and one woman used her voices to help her find a career as a psychic. Unfortunately, most of the folks who went insane hearing voices didn't manage to turn their lives around.
David Berkowitz, more commonly known as Son of Sam, is one of the most famous and terrifying schizophrenics in modern history. Berkowitz killed six people and wounded seven others during the summer of 1976.
According to Berkowitz, at the time of his arrest, he was being commanded by a 6,000 year old voice to kill women throughout Queens, Brooklyn, and the Bronx. Berkowitz was apprehended after police stumbled upon his car and saw multiple firearms sitting in the backseat.
Herbert Mullin is one of the lesser known serial killers of the '70s. Fom October 1972 to February 1973, Mullin went on a killing spree throughout Southern California because voices in his head told him that an earthquake was imminent, and the only way to stop it was to offer blood sacrifices to nature.
His final sacrifice was the daylight homicide of a man watering his lawn, which led to a quick capture by the police. Mullin didn't understand why people weren't thanking him for his earthquake prevention techniques and he was sentenced to life in prison.
Anthony Sowell Heard Ghosts
While on trial for killing 11 women and storing their decomposing bodies in his shed, Anthony Sowell, a modern serial killer, told police that voices commanded him to commit his crimes. He told prosecutors that he would black out and that a "ghost" would talk to him.
When pressed about how he continued to have semi-normal relationships with people while maintaining his demonic lifestyle, Sowell broke down on the stand and yelled that he didn't know. In 2009, he was given the death penalty.
Scott Pennti - A Mentally Ill Man on Trial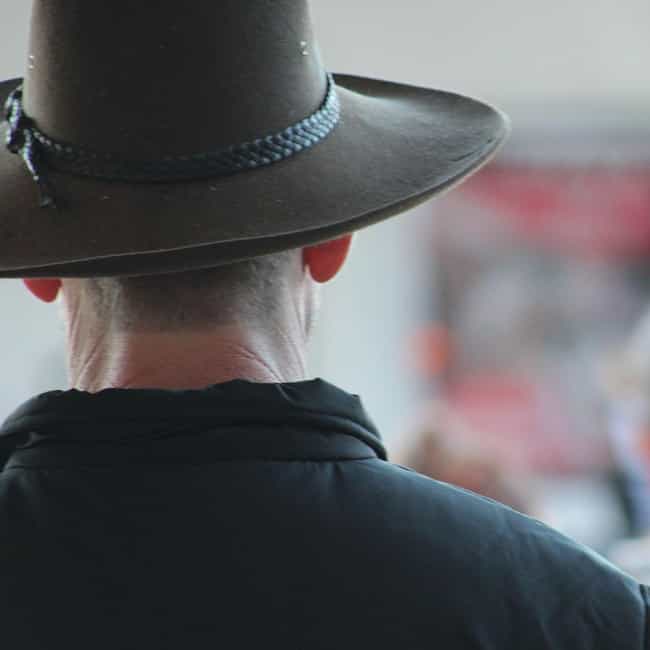 Scott Panetti might be one of the saddest stories of people driven insane from schizophrenia. He was first diagnosed with the illness when he was 20 at the Brook Army Medical Center, 14 years before he killed his mother-in-law and father-in-law with a hunting rifle.
During the interim he had run ins with the devil and buried his furniture. At his trial he was allowed to defend himself while wearing a purple cowboy outfit and 10 gallon hat. He tried to call President John F. Kennedy, Pope John Paul II, and Jesus Christ to the witness stand, and was somehow deemed sane enough to convict of murder and be given the death penalty.
His case created controversy in the country. Many argued Panetti was mentally ill and shouldn't be subjected to death. Critics said Panetti was clearly suffering from a mental illness - as exhibited by his behavior in court - and should've received a mental competence exam. In 2007, the U.S. Supreme Court ruled Panetti deserved a hearing regarding his mental state.
In 2014, a federal appeals court issued a stay of execution for Panetti.