Music Festivals
Every Major Player Involved In The Disastrous Fyre Fest

Updated July 31, 2019
4.1k views
17 items
The brainchild of boy wonder entrepreneur Billy McFarland, Fyre Fest was meant to promote his talent booking app Fyre, but it quickly spiraled out of control. Social media influencers with millions of followers helped to sell the dream by making a promo video that promised exclusive accommodations on a private Bahamian island, but it was nothing more than false advertising.
Festival-goers endured a rude awakening when they arrived at the venue, which lacked even the most basic necessities. The scene devolved into chaos and the festival was canceled at the last minute with no refunds for ticket holders. It wasn't long before upset patrons filed lawsuits and talk of jail time began to circulate.
There were many players in this epic saga of deceit and clout-chasing. The fiasco has since been examined in documentaries from both Hulu and Netflix, giving the public an inside look at what happened during Fyre Fest. The major figures from the ordeal give first-hand accounts in the documentaries and there's no shortage of juicy details that make Fyre Fest sound like a music festival horror story.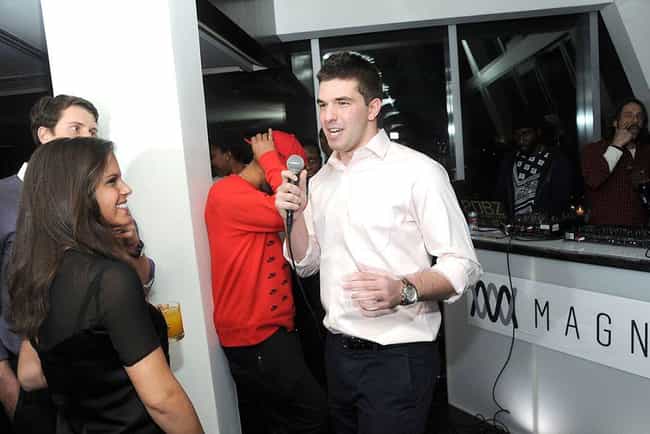 Fyre Media is the third startup venture Billy McFarland helped launch. His first company, Spling, was a somewhat generic social media platform that dried up after Google+ implemented many of their planned features.
After that, McFarland moved onto Magnises, a so-called elite credit card company that targets urban millennials with perks like VIP access to events and an exclusive clubhouse. The only catch? The company didn't set up a dedicated banking system, so they could only make copies of cards patrons already posessed.
Word of Fyre Fest started circulating in late 2016 when McFarland paid over 400 influencers to post an advertisement for the event at the same moment. A month later, he produced a video starring some of social media's hottest stars to further promote the festival. McFarland (falsely) claimed the advertisement was shot on a private island formerly owned by Pablo Escobar, which was enough to get many concertgoers and investors to pony up.
When word got out that Fyre Fest wasn't on the up and up, McFarland had numerous chances to stop the runaway train, but he chose to press forward. The festival was destined for ruin and McFarland ended up in court with a six-year prison sentence. Even after getting caught, he concocted another scheme while out on bail to defraud naive young rich people. This time, the company was called NYC VIP Access, and it used Fyre's email list to offer "discounted" tickets for events like Burning Man and the MET Gala. Needless to say, this venture was also a scam.
Fyre Event Planner Andy King
If there is anyone who walked away from Fyre Fest with a win, it's Andy King. His was the event producer for Fyre Fest and his retelling of an incident wherein Billy McFarland asked him to go down on the head customs agent to get a huge shipment of Evian water went viral.
According to the story, King didn't actually have to perform any intimate acts, but he was prepared to do it if necessary. His anecdote became meme-worthy after the Netflix documentary aired, and he's reportedly fielding offers to create his own reality series with important networks since discovering his internet fame.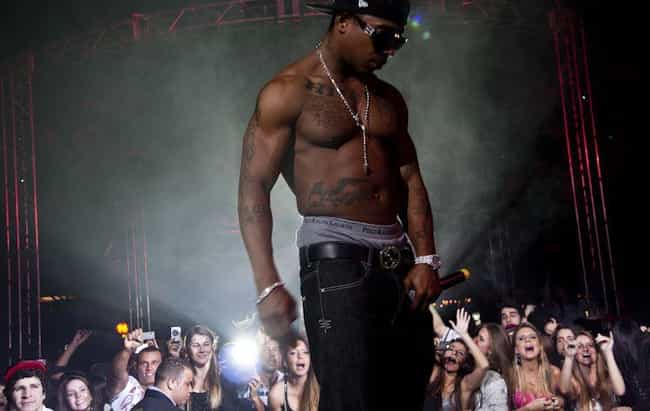 Rapper Ja Rule was an early organizer of Fyre Fest. According to the documentaries, he got involved with Billy McFarland during the development of the Fyre Media talent booking app, before Fyre Fest had been conceived. Once the idea for the destination festival came about, he became a celebrity brand ambassador tasked with bringing their collective vision to life for the public.
While Rule did not face criminal charges, his involvement did lead to some major backlash. While he was initially one of the targets of the class action lawsuit filed by attendees, his name was struck from the proceedings prior to the $5 million settlement. Since then, he's defended himself on Twitter several times, writing heartfelt statments like, "I truly apologize as this is NOT MY FAULT… but I'm taking responsibility. I'm deeply sorry to everyone who was inconvenienced by this."
Allegedly, he too was swindled in McFarland's scheme. He never got paid for his work on Fyre, and he thinks it's morally reprehensible for organizers like McFarland to profit off the documentaries while island residents who were scammed struggle to recoup their losses.
Event Caterer Maryann Rolle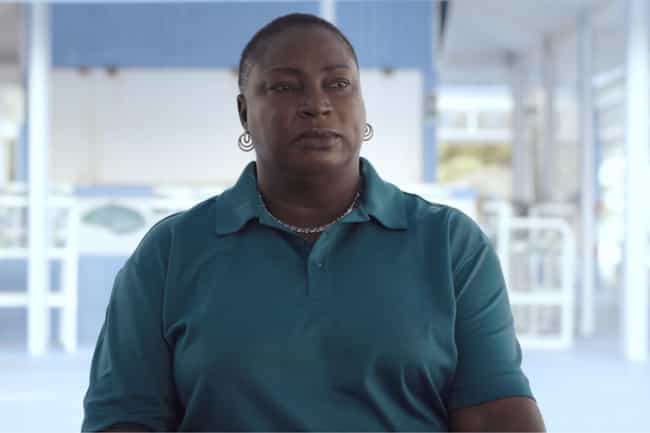 While many of the people Fyre Fest took advantage of came from substantial wealth, others were considerably less well-off than the posh vloggers who attended the event. Bahamian local Maryann Rolle is one of the islanders who got the short end of the stick from Fyre Fest. She stepped in to cater the event when the festival came to Great Exuma island but at the end of it, she was left holding an empty bag, down $50,000 in savings.
"As I make this plea it's hard to believe and embarrassing to admit that I was not paid… I was left in a big hole! My life was changed forever, and my credit was ruined by Fyre Fest," Rolle wrote on her GoFundMe page, which has raised over $200,000 as of February 2019.
Rolle also had some choice words for event organizer Ja Rule, demanding he help cover the costs Fyre Fest was supposed to be responsible for.