True Stories
20 People Who Fell Off The Sides Of Cruise Ships

Updated July 9, 2019
109.9k views
20 items
A cruise is supposed to be a time to relax and have fun, but for the people on this list, a fun time quickly turned into a horrifying one. All of these people fell off cruise ships, one way or another (many accounts are shaky or light on the details). Some of them survived; some didn't. Some were never found.
Falling off a cruise ship is a terrifying experience because you can fall as many as 100 feet into the water. If you survive the fall, you have to hope that someone realizes you're gone right away and tells the ship to come back for you. If it happens at night, you'll be waiting to be rescued while it's pitch black – if you get rescued at all.
These cruise ship stories – as well as tales of people who disappeared from cruise ships without a trace –might make you think twice about going on a cruise for your next spring break.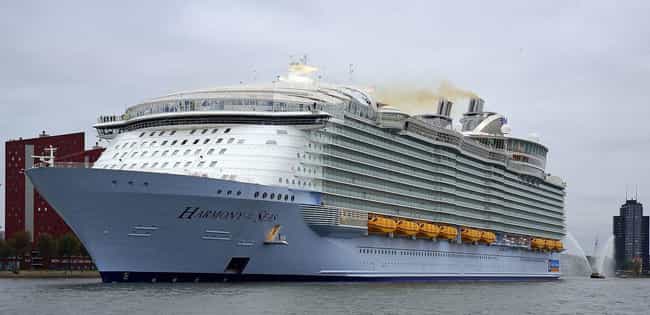 Arron Hough, Royal Caribbean, 2018
On Christmas Day 2018, around 1:45 pm, 20-year-old Royal Caribbean cruise line crew member Arron Hough went overboard, according to a report in the Miami Herald. The UK native was a member of the on-board troupe performing Grease. The US Coast Guard has continued to search for Hough by both plane and cutter ship, centralizing their search within a 267 mile radius northwest of Aguadilla, Puerto Rico.
Meanwhile, Royal Caribbean's Harmony of the Seas ship has continued its Caribbean itinerary and headed to St. Maarten.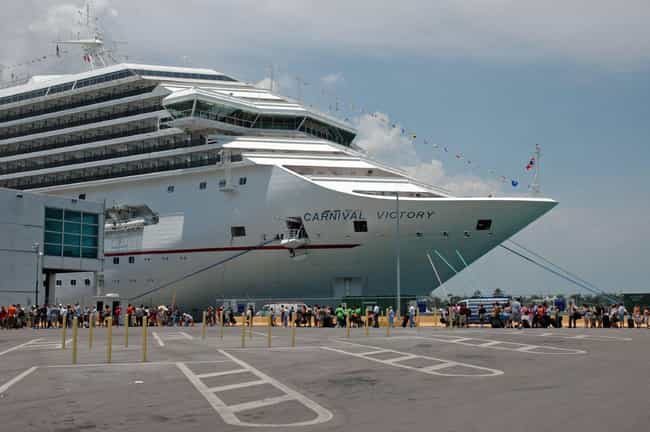 26-Year-Old Man, Carnival Victory, 2018
On December 14, 2018, a 26-year-old man fell off the side of the Carnival Victory cruise ship. The luxury ship was 35 miles away from Islamorada when he fell off.
After the unnamed man fell off, the Coast Guard sent a helicopter to look for him. When search efforts proved fruitless, the ship continued to Miami as the Coast Guard continued the search. On December 16, the Coast Guard announced its continued effort to find the lost passenger.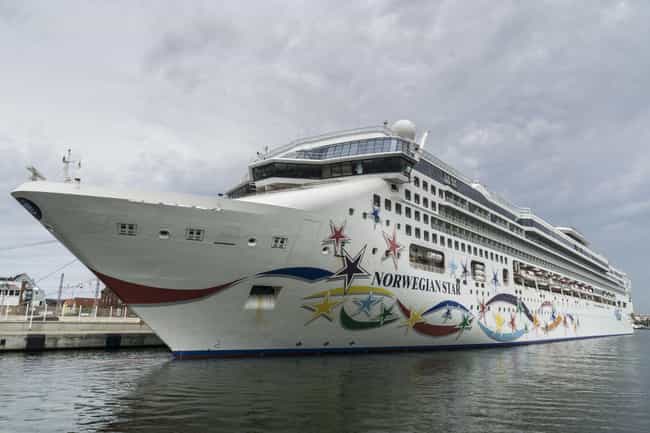 Kay Longstaff, Norwegian Star, 2018 
On August 19, 2018, a British woman fell off a cruise ship in the middle of the Adriatic Sea. She treaded water for 10 hours before rescuers were able to pull her out of the water. The ship was 60 miles off the coast of Croatia and was heading to Venice, Italy.
Fortunately, the woman, who was later identified as 46-year-old Kay Longstaff, has been practicing yoga for a long time. One of the rescuers believed this "helped her as she was fit." Longstaff also sang to prevent herself from falling asleep.
"I fell off the back of the Norweigian Star and I was in the water for 10 hours, so these wonderful guys rescued me," she told HRT, a Croatian TV network.
It is unclear how she fell off the ship.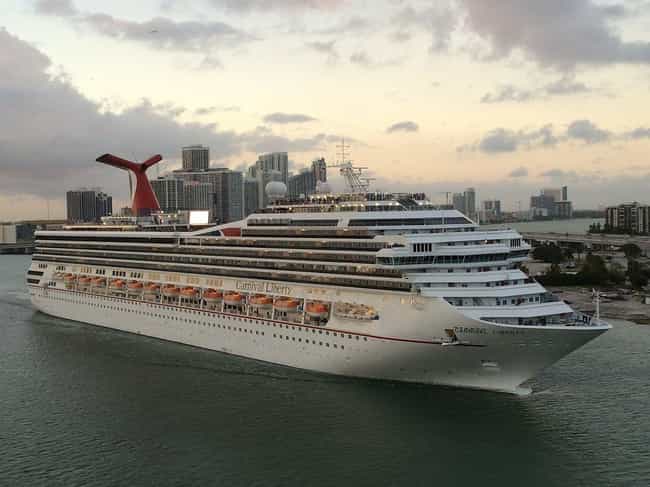 Samantha Broberg, Carnival Liberty, 2016
The Coast Guard called off the search for 33-year-old Samantha Broberg after teams looked for her for 20 hours and covered 4,300 square miles of ocean in the Gulf of Mexico. Broberg had fallen overboard from a Carnival Liberty cruise ship at 2 am while the ship was more than 200 miles from Galveston, Texas.
Broberg was just 10 hours into a four-day cruise to Cozumel, Mexico, when she fell into the open ocean.