READ
People Who Actually Faked Cancer (And Got Caught)

Updated July 31, 2019
111k views
11 items
Just as some people fake pregnancies or even their own deaths, there are a surprising number of people who faked having cancer. These true stories about fake cancer patients include a man who faked breast cancer to get out of meeting with his parole officer, a former porn star who said that she cured her nonexistent cancer with high-alkaline mineral water, and a woman who shaved her seven-year-old son's hair and sent him to school in a fake wheelchair.
Because a cancer diagnosis can be so devastating, people caught faking an illness typically don't receive much sympathy. Upon hearing these fake cancer stories, you might be disgusted or even outraged, especially since many of them got caught after bilking friends, family, and charitable strangers out of hundreds of thousands of dollars. While the motives are often financial, it can get complicated... and even downright bizarre.
Read on to discover some real stories of people who faked cancer, and a handful of plausible reasons behind this regrettable behavior.
An Adult Film Star Claimed Her Cancer Was Cured By High-Alkaline Mineral Water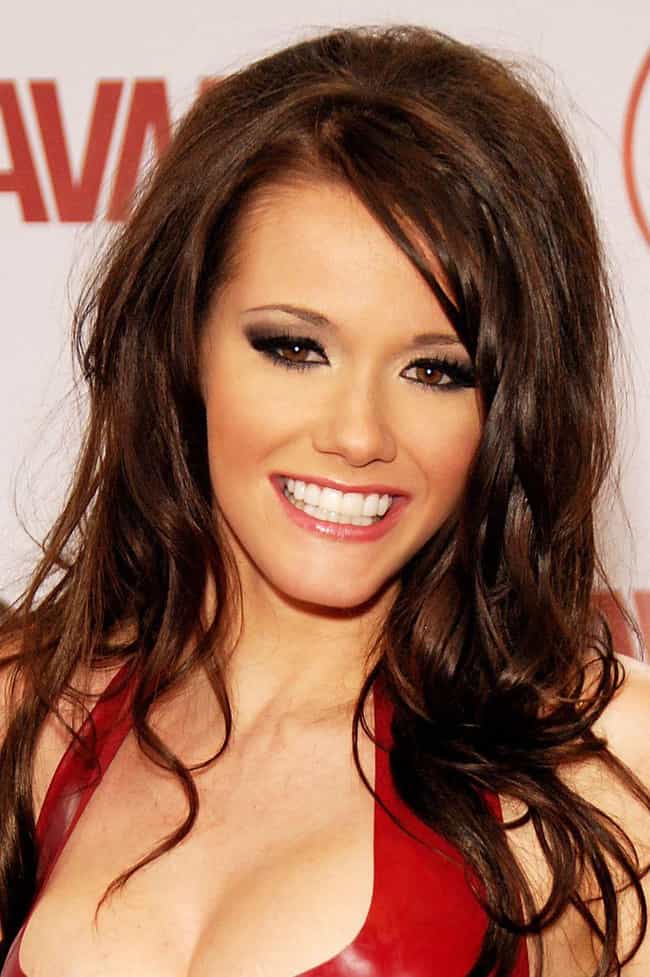 Raven Alexis – a porn star who is best known for her appearances on the Howard Stern show – announced in September of 2011 that she had Stage 4 liver cancer and was unlikely to survive until Christmas.
While there was never any definitive proof that Alexis was faking, there is a lot of circumstantial evidence to support the theory. First of all, she claimed to have recovered from the severe and life-threatening illness within a few months thanks to high-alkaline mineral water. If true, this is a major medical breakthrough which dramatically contradicts what science already knows about cancer.
Second, her boyfriend claimed to have accompanied her to doctor's visits where she actually confessed to faking cancer. Finally, she has a history of telling stories about her past that don't quite add up: She claimed to have a black belt in Hapkido and to have been accepted into both Harvard Law School and Juilliard. Many people believe that these claims are untrue.
Although Alexis maintains that she did, in fact. have cancer, she has deleted the Facebook and Twitter posts that reference the experience.
A Wellness Blogger Claimed She Cured Her Own Cancer Holistically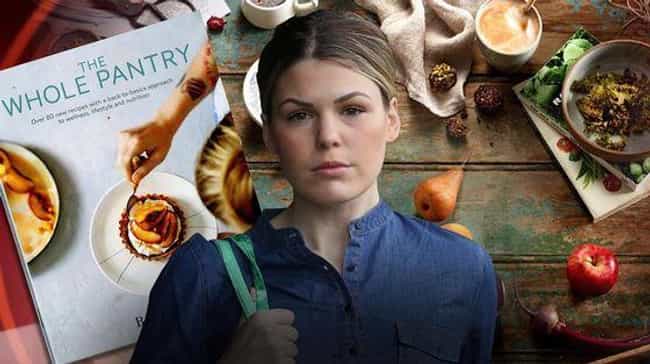 Belle Gibson, a popular Australian wellness blogger, told her followers that she had been diagnosed with blood, spleen, uterus, liver, and brain cancer. She claimed that she was able to fight her grim prognosis with changes to her diet and lifestyle. These claims helped fuel the sale of an app and recipe book.
Her ruse was uncovered in March 2015, when it was discovered that she had failed to donate over $410,000 to charity, despite promises that she would do so. She is now being fined the amount in question. No charges have been filed in relation to her claims of having cancer. However, unlike most people who fake cancer, Gibson had the potential to do financial and emotional damage on a grand scale. Additionally, her fans may have included people who actually had cancer, and relied on her nutritional advice in place of genuine medical treatment.
Gibson has been vague about her motivations for lying, citing a "difficult childhood" without providing any significant details. Some have speculated that she might be suffering from a factitious disorder, while others believe that she was motivated entirely by financial gain.
Known Scammer Swindled Thousands Of Dollars From Her Godmother And Synagogue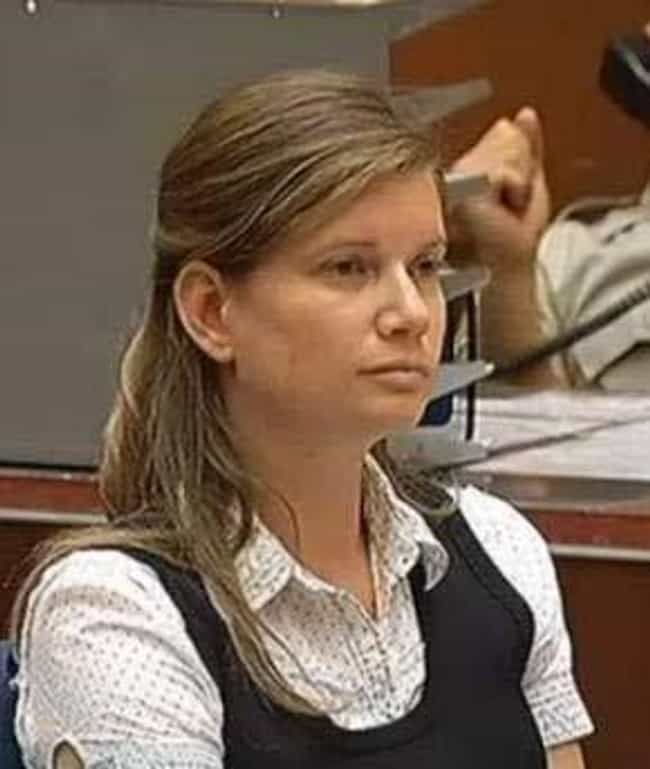 Lacy Johnson was a career scammer whose lies were so extensive that she had to use multiple fake names. Johnson's schemes included asking her godmother to pay over $28,000 to cover treatments for lung cancer, accepting thousands of dollars in donations from her local synagogue to treat breast cancer, and creating a false charity that allegedly sent care packages to veterans.
Johnson also brought her deceptive behavior into her romantic life. She told one boyfriend, Daniel Gurule, that her father had Stage 4 colon cancer, and ended up taking $15,000 from him. She also stole her former fiance's social security number and opened up three credit cards in his name, wracking up over $40,000 in debt.
In January 2017, Johnson was arrested on multiple counts, and she served a 180-day jail sentence. Additionally, she was required to perform 30 days of community service, 30 days of community labor, spend five years on probation, and pay $127,000 in restitution.
Mother Forced Her 7-Year-Old Son To Fake Cancer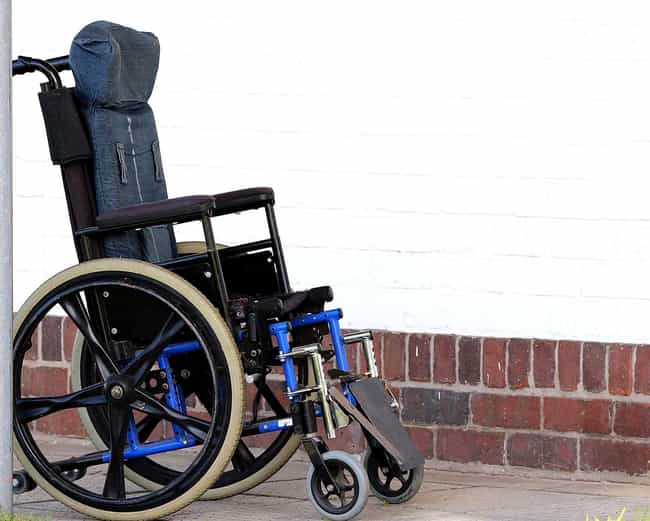 Emma La Garde, a mother of five from Gloucestershire, England, forced her 7-year-old son to fake cancer. To accomplish this, she shaved his hair and eyebrows and made him go to school in a wheelchair. She used a real doctor's note as a template and submitted fake notes to her son's school that claimed he had an autoimmune disease – which later escalated it to lymphoma.
La Garde's lies were discovered when the boy's father, who she had separated from, saw the fake doctor's notes. After confirming with the boy's doctor that he was healthy, he called social services.
La Garde was arrested in May 2010 on charges of child cruelty, fraud, and forgery. This resulted in a jail sentence lasting almost four years. She also lost custody of all five of her children. Why did La Garde go this far? While the full motives are not known known, she did claim tax benefits, disability benefits, and a carer's allowance – a total of £86,000.
Not only did her scam impact those who gave her money, it also impacted her children. three years after the incident, her son no longer wanted anything to do with her. In a victim statement, which was read at La Garde's trial, he said: "I don't like her, she is evil. She should be normal but I don't think she has a normal brain. I know I don't miss her anymore."