Graveyard Shift
People Who Got Stuck And Died In Chimneys

Updated October 13, 2018
13.6k views
14 items
What happens if you get stuck in a chimney? You may be surprised to learn death via chimney is not an entirely unheard of way to pass and it's a pretty terrible way to go. Death from asphyxiation is the most common cause of chimney deaths, but other issues like dehydration, broken bones, or even a fire underneath are potential problems.
Bodies found in chimneys reveal people who had the misfortune of getting stuck inside suffered a terrifying fate. Victims often survive for days on end before passing. Often, victims became lodged in chimneys at inopportune times or locations. Some would-be thieves got stuck in chimneys while owners were away, meaning no one could hear cries for help in time for a rescue. In other cases, people have died when exploring. After attempting to, say, enter an abandoned building, they got stuck in a chimney where no one was present to hear them scream.
No matter the cause of chimney death, people can indeed meet brutal fates in chimneys. If you've ever been tempted to try shimmying down a shoot out of curiosity, keep the below stories in mind.
Chimney Sweeps In The 1800s Regularly Died In Chimneys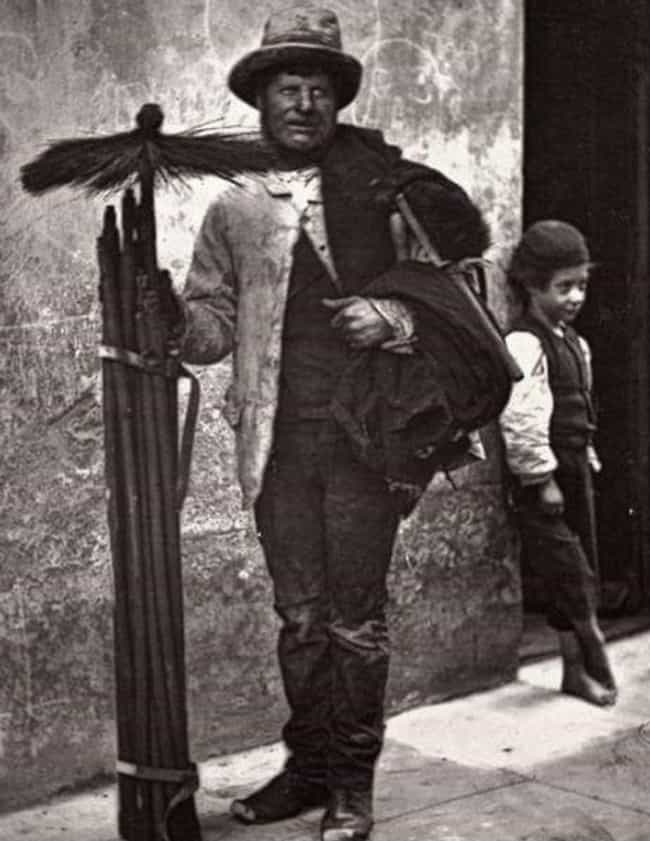 Although people dying in chimneys is fairly rare in the modern age, these deaths were once commonplace. Throughout the 1800s, chimneys were almost exclusively swept by young men and even small boys because they could fit inside. It was not uncommon for young boys to get trapped in particularly narrow chimneys, often leading to death. In one example, a young boy became trapped. When others called to him, he simply said, "I cannot come up, master; I must die here." His prediction came true, as he was not rescued in time.
It's also worth noting that the term "stuck" may actually come from chimney sweeps who got trapped and died. The term for "stuck" did not really appear in the context of becoming wedged in a place until 1885, after chimney sweeps had already used it.
Police Thought They Found A Man's Body, But Found His Real Corpse In A Chimney 15 Years Later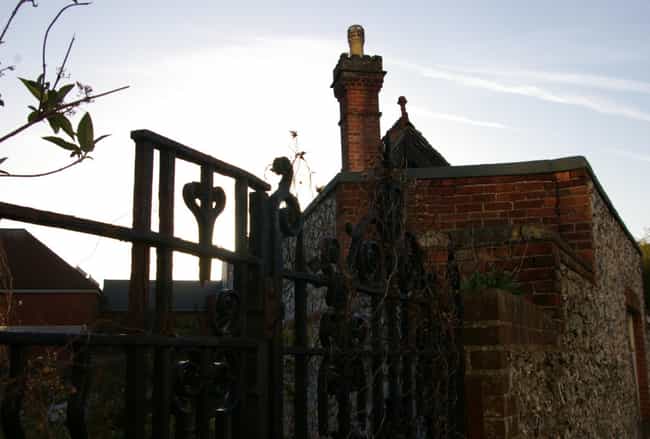 Calvin Wilson went missing from Jackson, Mississippi in 1985, while he was walking from his job at a local oil field. His family searched for him, but he was nowhere to be found. A year later, police officers found a skull on the banks of the Mississippi. This was assumed to be Wilson, even though it was never confirmed, and the family never had a memorial service.
The case, however, was not quite closed. 15 years later in Natchez, Mississippi, masons repairing a building came across human remains in a chimney. DNA evidence later revealed that the body was that of Calvin Wilson. Police changed their original theory and began to look into what happened to Wilson at that location. They eventually concluded that he'd tried to rob a gift shop and became stuck in the chimney.
Two People May Have Died In The Same Chimney In 1928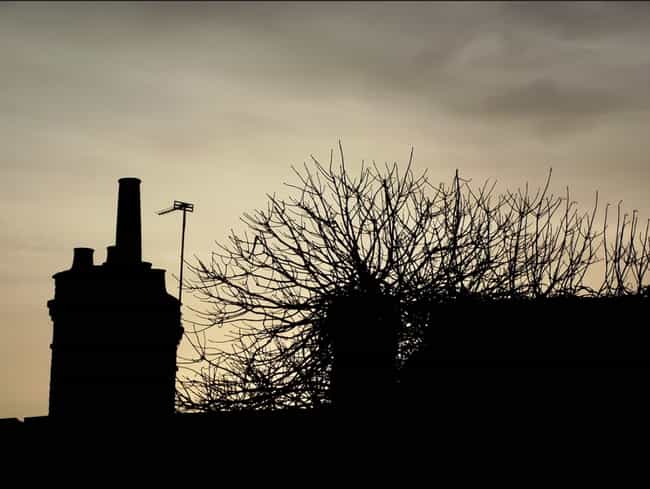 It is not clear how William Hiddle and Harriet Virtue died in 1928, in Ballarat, Australia, but their bodies were both found in a chimney. The little girl was only nine, and had been very friendly with the 19 year old Hiddle. The two had gone for a walk and never returned. Four months later, Hiddle's father noticed a strong smell coming from the chimney in the family home. Upon investigating with a friend, he discovered both the bodies.
How Hiddle and Virtue died, however, has never been fully uncovered. Police theorized that Hiddle may have gotten the girl into the small crawl space attached to the chimney and then poisoned her and possibly himself. The girl's father had been very abusive, and was serving a one year sentence for crimes against his other daughter. It's possible Hiddle poisoned Virtue to spare her from more pain.
A 14-Year-Old Found Dead In A Chimney May Have Been A Murder Victim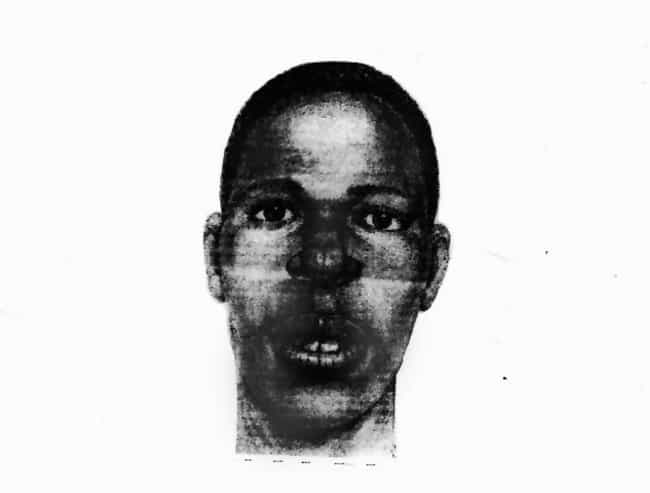 There are a few cases where it's uncertain whether a person died in a chimney or if they were put in there after death. The case of 14 year old Robert Thompson falls into this category. When he went missing in 1977, he was originally assumed to be a runaway. However, in 2005, an 11-year-old discovered his remains in the chimney of an abandoned building in South Los Angeles. She had climbed on the roof to retrieve a soccer ball and, upon peaking into the chimney, saw a skull. Later, DNA tests confirmed the body was Thompson. It had been over two decades since he'd gone missing. Family members had written books about the case, blaming police for not taking his disappearance more seriously. Police initially ruled he'd become stuck in that chimney and died there, but that wasn't the end of the story.
The cause of death is still uncertain, but some investigators, family members, and amateur sleuths have theorized murder. There have even been suggestions that convicted child rapist Theodoric Smith may be the culprit. So far, no arrests have been made in relation to the discovery, but Thompson's family members continue to search for answers.