Animals
People Who Had More-Than-Platonic Relationships with Animals

Updated June 14, 2019
30.9k views
15 items
In this cruel world, it can be hard to find someone you truly love. Relationships fall apart, humans are weird, online dating has rewired brains to treat dating like a video game. But people who love animals don't need all that noise. There's no break up, and rarely any arguing. While people troll ex's Facebook profile, sighing at pictures of them with their new love, those with the courage to fall for animals nurture successful relationships with mammals, reptiles, and fish who loved them back (if it's possible for snakes to love). Cuddle up next to your pet and read these heartwarming/creepy stories of human-animal marriage.
Maybe you're thinking, "Can humans marry animals? Is that a thing now?" Short answer: Maybe. Long answer: Not sure. People are animals, technically, so there's that. The individuals on this list don't really care law, they just want to be happy. As with human-human marriage, not all animal marriages are the same. Bottom like is, these folks love their animals, and
the rest of you
should be so lucky.
British Woman Marries Dog After Husband Bails
There should be a new verse added to "Single Ladies" that says if a man bails after he puts a ring on your finger, you should marry your dog. That's what Briton Amanda Rogers did after her first marriage proved to be a disappointment. Rogers and her pooch, Sheba, tied the knot in Croatia (destination wedding!) in 2014, at a ceremony attended by more than 200 people.
"
Sheba had been in my life for years, making me laugh and comforting me when I was feeling low. I couldn't think of anything more I'd need from a life partner,"

Rogers said of their union.
Teen Forced to Marry Cow After Rice Paddy Sexcapade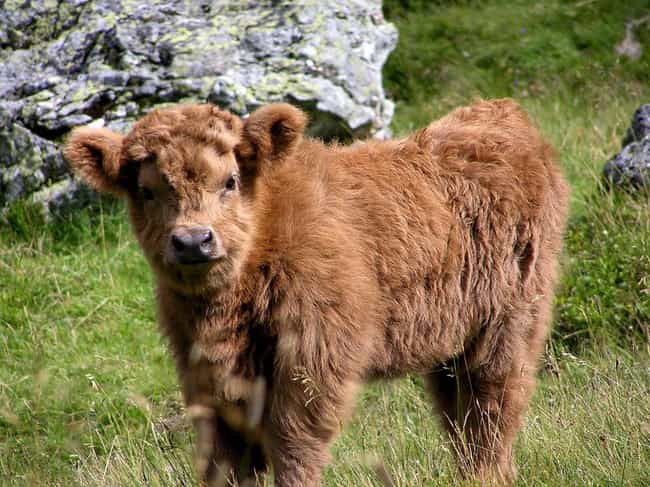 In 2010, Ngurah Alit, an 18-year-old Balinese man, was
forced to marry a cow
after he was caught having doggy style (or bovine style, in this case) sex with it in a rice paddy. The worst part is, after the two were married, the cow
was drowned in the sea
in order to cleanse it of its sins. Alit was symbolically drowned - his clothes were thrown in the ocean.
Woman Marries Horse to Make a Point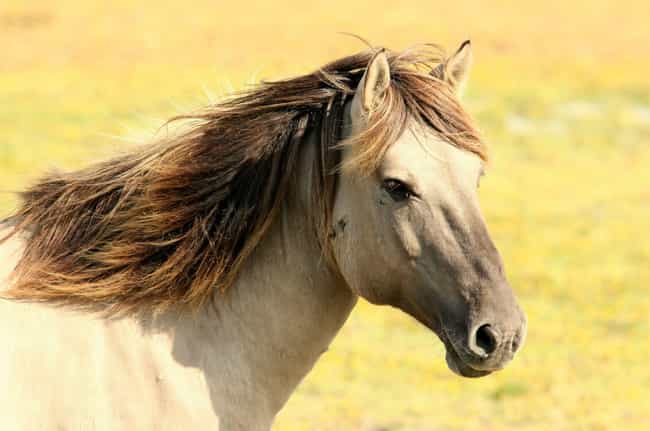 Milanja Broskvit, a Danish attorney and animal rights activist, found a loophole in Copenhagen's sex laws that makes zoophilia legal. So she married her horse, Thorgen, claiming animals are victims of speciesism in Denmark.

Broskvit told her country's Supreme Court:

"The differences between our species does not make us inherently different. The treatment of individuals is predicated on group membership and not morally irrelevant physical differences. The argument is that species membership has no moral significance."
Brazilian Man Marries Goat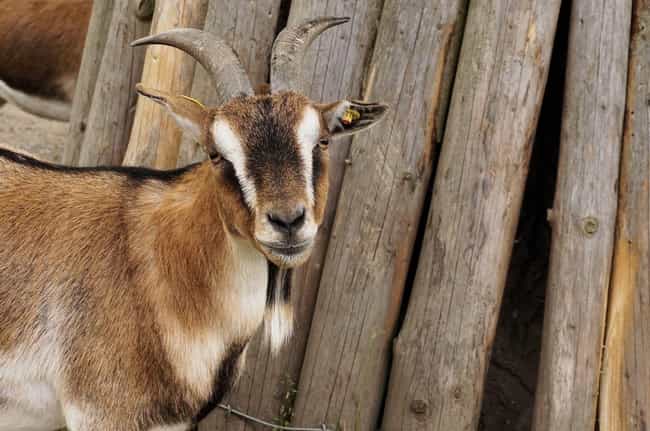 No matter how lonely you are, there's someone out there who's lonelier. For instance, in 2013, 74-year-old Brazilian man Aparecido Castaldo married his pet goat, Carmelita, because "'She doesn't speak and doesn't want money."
According to the bishop who performed the marriage, "This is not the first goat he has, because he likes animals. He just needs a companion. There will be no intercourse between the two."