True Stories
9 People Who Have "Seen" Heaven… And Made A Career Out Of It

Updated November 6, 2017
24.3k views
9 items
It's not easy figuring out what you want to be when you grow up. In addition to traditional careers, technological advancements have given rise to an endless litany of opportunities that would've been impossible before the smartphone era, from putting taxi drivers out of work or being a child slave in a cobalt mine to turning someone's personal life into a pointless mystery for bored commuters to consume while stuck in traffic. And then you've got your professional afterlife consultants.
Um, what? Indeed. There are people who've made careers out of seeing heaven. What does this mean? Well, these individuals purport to have passed from this life into the next and had the good fortune to spend time in heaven. However, such professional heaven visitors didn't die, at least not permanently. Upon returning to the land of the living, they were able to parlay their experiences into piles of cash by sharing what they saw and felt.
Don Piper Spent 90 Minutes In Heaven, Heard Some Great Music, And Wrote A Bestselling Book
On January 18, 1989, minister Don Piper collided with a semi-truck and was pronounced dead at the scene. For 90 minutes, he says he experienced the glory of heaven. He was reunited with his beloved grandfather and beheld a heavenly choir. He describes the music in heaven as "beyond spectacular."
Meanwhile, back in the world of the living, another pastor prayed over Piper's lifeless body. Quite suddenly, Piper went from enjoying the company of loved ones and beautiful songs of praise to being back in his body, in the middle of a car wreck. He decided to share his experience in heaven in book, 90 Minutes In Heaven, which was a New York Times bestseller for five years. In 2015, it was made into a feature-length film starring acclaimed Star Wars thespian Hayden Christensen in the lead role.
As per his website, Piper is something of an expert on heaven, and fields questions on the subject. In response to "Are there animals or pets in Heaven?" his site claims
"When Don arrived at the gates of Heaven, the people who greeted Him were the people who spiritually influenced him on earth. He did not see any animals or pets in Heaven. That does not mean they are not there. In the Bible's creation sequence, found in Genesis 1, God created animals before he created humans. Following the creation of these creatures, he said they were very good. Indeed, they are good, and they bring us encouragement and companionship. It is hard to believe God would create something so majestic and beautiful and not have them in Heaven. The book of Revelation tells us when Christ returns, he will come on a white horse. Many theologians such as Martin Luther, John Calvin, John Wesley and C. S. Lewis have postulated the presence of animals in Heaven. Don also believes animals will be there."
Dean Braxton Met Jesus, Who Sent Him Back To Earth To Speak Of His Heavenly Revelations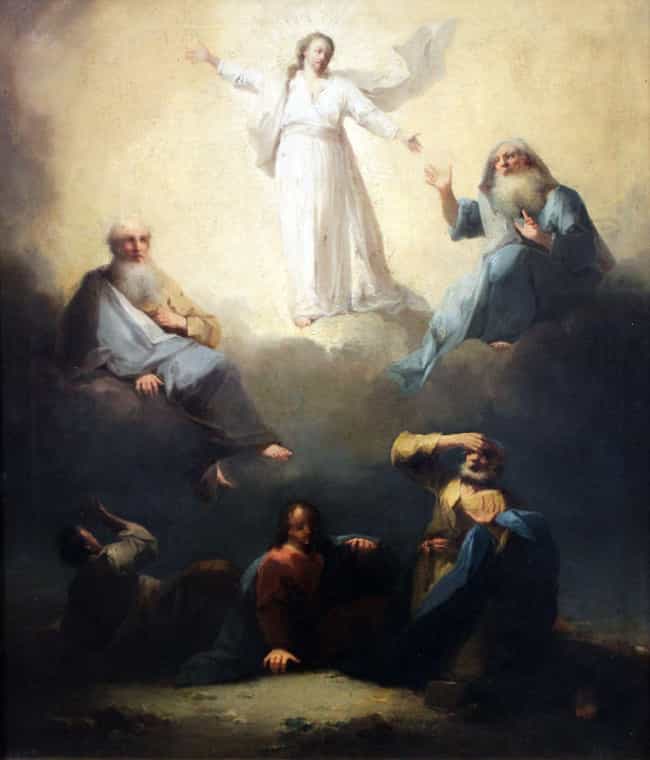 In 2006, Dean Braxton went into surgery for a routine kidney stone removal. When an administered antibiotic proved resistant to the bacteria in his system, he started dying on the operating table. After flatlining, Braxton claims, he went to heaven, where he met Jesus. Of the experience, he wrote:
"When I first arrived in heaven and knelt before Jesus, all I could do was say, 'YOU DID THIS FOR ME?!! THANK YOU, THANK YOU, THANK YOU, THANK YOU, THANK YOU, and THANK YOU!!' I could have said this for the next 3000 years or more and still would have wanted to keep going......I know EVERYTHING - IS - RIGHT, where Jesus is, and THERE IS NOTHING WRONG!!"
After an hour and 45 minutes spent hanging out with Jesus, Braxton's doctors brought him back to life, and he's since made a full recovery. In an alternate version of the story, his wife, Marilyn Braxton, led a successful effort to pray Dean back to life. This effort was aided by Jesus, who apparently said "No, it is not your time. Go back!" to Braxton as he was groveling before Christ.
In 2009, Braxton published his first book, In Heaven! Experiencing the Throne of God, and has since appeared on multiple TV and radio programs. He makes a living speaking about his heavenly insight (which hopefully extends beyond "YOU DID THIS FOR ME?!! THANK YOU, THANK YOU, THANK YOU, THANK YOU, THANK YOU, and THANK YOU!!") and his organization, Dean Braxton Ministries, has an app, so you can get heavenly knowledge and stay up-to-date on Dean's daily activities on-the-go.
Plane Crash Survivor Dale Black Turned To Christian Cancer Coaching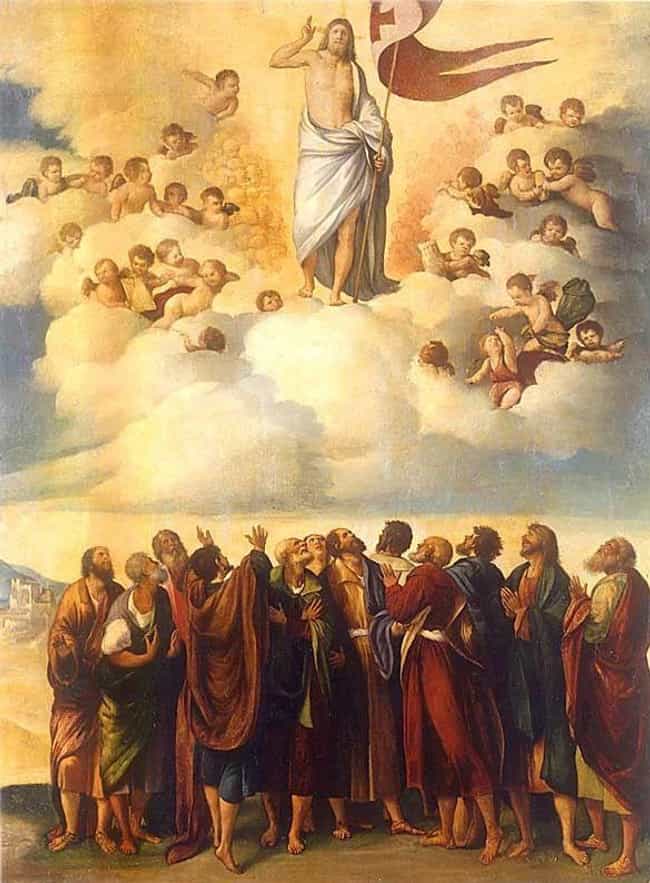 At age 19, Dale Black was the lone survivor of a plane crash, after which he drifted in and out of a coma and claims to have gone to heaven. The crash radically altered the course of his life. Though Black suffered amnesia for a few months after waking up, he eventually recalled his trip to heaven in vivid detail, turned to ministry, and built a life on the back of his religious experience.
Since rejoining the people of Earth, Black has written two books, Flight to Heaven and Life, Cancer and God, and recorded one audio book, Messages from Heaven: How God Heals. He also started a Christian Cancer Coaching program, and travels the country doing speaking engagements. For only $800, you can receive four over-the-phone spiritual consultations on dealing with cancer.
To quote Black's website: "We are a spirit, we have a soul, and we live in a body—and we believe all three parts must be in health to permanently overcome sickness and disease. No one on our staff is medically certified, and we do not offer medical advice."
What surviving a plane crash has to do with helping people overcome caner remains unclear, though for an initial consultation fee of $89, you can find out. If you buy the $1,495 package, Black's organization will magnanimously waive the initial consult fee. Consultation is given by Black's wife, Paula, co-author of Life, Cancer and God and an ordained minister who "successfully reversed cancer using the Body–Soul–Spirit Approach."
Neurosurgeon Eben Alexander Dedicated Himself To Proving Consciousness Is Separate From The Brain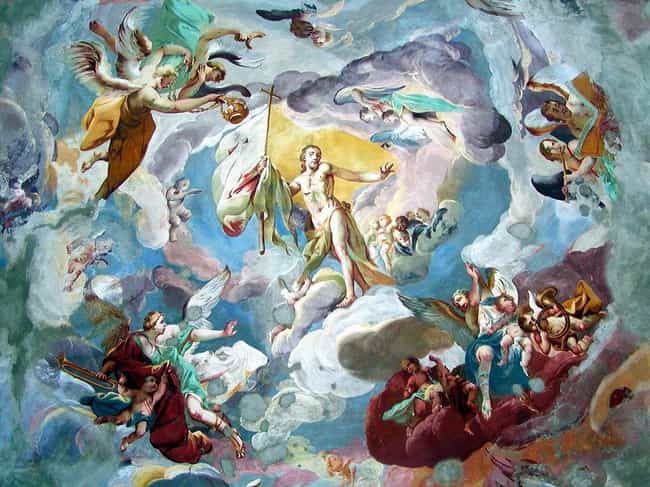 In 2008, Eben Alexander contracted bacterial meningitis, a disease that attacks the brain that controls thoughts and emotions. He claims this part of his brain was completely shut down while he was in a seven-day coma. During those seven days, he entered the afterlife (he calls it heaven). There, he met with deceased relatives and got the chance to speak with the "Divine source of the universe." Then he woke up.
Before his experience, Alexander was a neurosurgeon with no belief in souls, God, or an afterlife. Since returning from his alleged vacation in the heaven, he changed his career focus to proving consciousness is separate from the brain. To that end, he wrote the bestselling book Proof of Heaven (spoiler alert: he doesn't have it), and a follow-up, The Map of Heaven, to assist in this mission.
Alexander has also managed to parlay his experience into media stardom for himself, having appeared on Oprah, Larry King, and World News with Diane Sawyer. Profiles have been published in Newsweek and Esquire. If you're a fan of Alexander's research, you can donate to The Consciousness Initiative, the organization through which he receives funds. These donations go through the Marion Institute, a non-profit.