VOTE
13 Most Memorable Moments From The E! People's Choice Awards
1.8k votes
545 voters
34.4k views
13 items
The E! People's Choice Awards have been doing the audience's bidding and handing out awards since 1975, and in that time there have been some truly significant moments. Some of them funny, some sad, and others that were emotionally stirring in a way that's hard to comprehend. There have been some truly funny sketches, amazing musical performances, and acceptance speeches that were so good that they changed the perception of the winner.
Picking the most memorable moments from the E! People's Choice Awards is like picking the best piece of candy from a gift bag, they're all good, it just comes down to which one is your favorite. The following E! Peoples Choice Awards highlights cover a lot of ground, but don't be surprised if you see some familiar faces. Get ready to laugh, cry, and relive the most enduring moments from the E! People's Choice Award's storied history.
Chris Evans Helps Betty White To The Podium
Betty White won a much deserved award for favorite TV icon in 2015. While it must have been a thrill to win a legitimately cool award, the real prize came in the form of Captain America himself, Chris Evans. As Betty White was getting out of her chair, Evans popped out of his seat to help her up stage.
It's impossible not to get some feels watching Chris Evans go full Boy Scout, and his appearance would have brought added some major tears to the show if it weren't Betty White defusing the very sweet situation with her trademark wit.
Was this a memorable moment?
Vin Diesel's Tribute To The Late Paul Walker
While accepting the award for best action film for Furious 7 in 2016, Vin Diesel created one of the most memorable moments in E! People's Choice Awards history. Diesel starts out by giving shout outs to the cast and crew before discussing the need for more multi-cultural films. While discussing the love that goes into the Fast franchise, he begins discussing Paul Walker who passed away during the filming of the movie.
That's when the waterworks start and Diesel starts singing an acapella version of "See You Again, " Wiz Khalifa's tribute to the memory of the fallen actor.
Was this a memorable moment?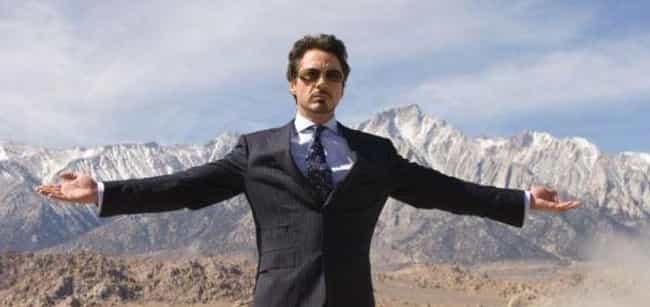 Robert Downey Jr. Sends And Receives Love
While accepting his award for favorite movie actor and favorite movie superhero for his role as Tony Stark in The Avengers at the 2013 E! People's Choice Awards, Robert Downey Jr. pulled a classic RDJ move and asked the audience to help him send and receive love. True to his word, Downey Jr. held up hs hands to send out love before basking in his audience's applause in a short and sweet moment.
After taking in his audience's love, Downey Jr. dedicated his win to Joyce Schroder, an 83 year old fan who passed away shortly before the show. The guy is a straight up class act.

Was this a memorable moment?
Ellen Wins The E! People's Choice Humanitarian Award
In 2016, Melissa McCarthy presented Ellen Degeneres with the fourth annual E! People's Choice Humanitarian Award. McCarthy pointed out the massive amount of charitable work that the TV host does before bringing her on stage to accept the statue. In her speech, Ellen does everything she can to deflect how cool the actual award is before giving an emotional speech while still managing to be funny.
Ellen closes by telling people to be gentle with each other and saying that "kindness is something that we should all have."
Was this a memorable moment?