Weird History Horrifying Facts About L Ron Hubbard's Personal Life You Can Never Unlearn

Though L. Ron Hubbard has been dead for 30 years, Scientology is still going strong, despite the claims made by documentaries like Going Clear. The Church has been accused of everything from tax fraud to destroying families to physical abuse, just to name a few. Many of Scientology's views on sex seem to have originated from L. Ron Hubbard himself, a man who has been accused of sexual assault, performing abortions, and rampant drug use.
Before Hubbard founded the world's most bizarre church, he was deeply involved in the occult and black magick. He didn't outright state his beliefs and largely hid his inclinations from his staff and followers, but many claim Hubbard believed he was the reincarnation of Satan. His son has leveled allegations against the so-called religious leader that are totally shocking. Many of the allegations have been verified by the reports and memoirs of those who have left the church. Despite the fact that Hubbard is long gone, his troubling views on women, rape, homosexuality, and more still permeate the tenants of Scientology today.
He Was Into Black Magick Sex Rituals
Before creating Scientology, Hubbard was part of the counterculture he later capitalized upon as he convinced young people to join him and his Sea Org. In August of 1945, Hubbard met Jack Parsons, a fanatic of the occult and a literal rocket scientist; specifically, he admired black magick guru Aleister Crowley, who was known to followers as "Beast 666."
Hubbard was all too eager to help Parsons with his occult rituals, and Parsons thought Hubbard was gifted in magic. The two began a sex ritual they called the "Babalon Working," an attempt to create what Crowley called a moonchild. A moonchild would be "mightier than all the kinds of the earth," according to Crowley. The rituals, which lasted for about two weeks, involved Hubbard chanting while Parsons had sex with a woman. Through Parsons's account of the rituals, it's widely assumed that the two used semen and menstrual blood in the ceremony. At the time of the rituals, Hubbard was married to Polly, but ended up dating and marrying Jack Parson's girlfriend, Sara Northrup. Hubbard's interest in black magick never waned, according to his son. Ron DeWolf said that Scientology was "black magic spread out over a long time."

Drugs And Orgies Were The Norm For Hubbard
Hubbard's son, Ron DeWolf, said that he and his father often "took advantage" of women in the church, who DeWolf says had a "slavish devotion" to his father. He and L. Ron Hubbard had orgies with multiple women, often on drugs. During the orgies, Hubbard would beat the women and inject them with substances like amphetamines, cocaine, and hallucinogens. Women's devotion toward Hubbard was apparent in his use of "Messengers," adolescent girls who eerily delivered Hubbard's dispatches verbatim while imitating his voice.
According to DeWolf, these orgies all had a religious purpose: "His theory was that one has to open or crack a woman's soul in order for the satanic power to pour through it and into him," DeWolf said. However, this wasn't the norm for all Scientologists. In fact, DeWolf said there were church leaders who had no idea about the drugs, orgies, and black magic. Hubbard lied and told the Sunday Times that his involvement in black magick was because U.S. Naval Intelligence needed him to break up black magick in America.
Hubbard Was Diagnosed With Paranoid Schizophrenia
In filing for divorce, Hubbard's ex-wife revealed that Hubbard was diagnosed with paranoid schizophrenia. Doctors suggested he be committed to a private sanitarium for psychiatric treatment after he caused Sara Northrup to be thrown from a moving car. He also wrote a letter to the medical department of the Veteran's Administration requesting treatment from a psychiatrist or psychoanalyst. He wrote:
"I [hoped] that time would balance [my] mind, which I [have] every reason to suppose was seriously affected. I cannot account for nor rise above long periods of moroseness and suicidal inclinations, and have newly come to realize that I must first triumph above this before I can hope to rehabilitate myself at all."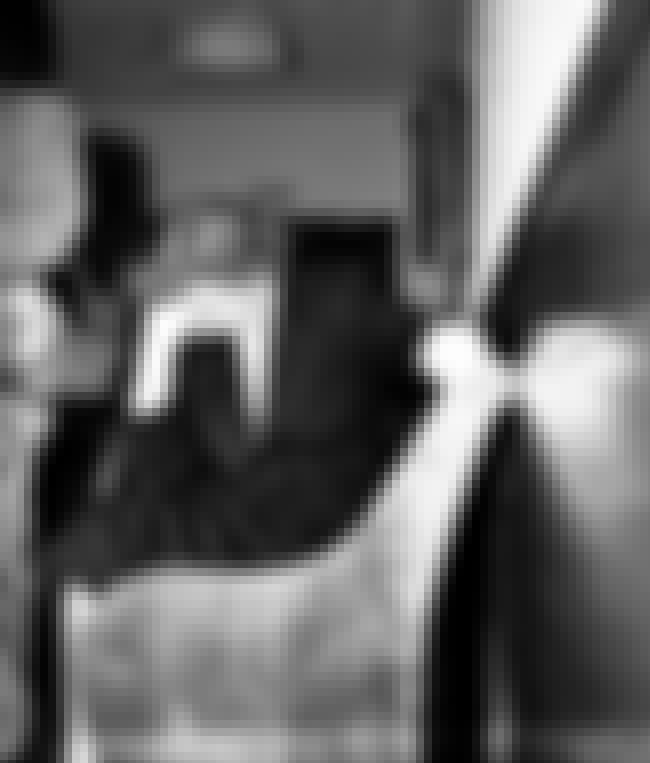 He Abused Women And Children—Including His Own Family
Hubbard's son, who later renamed himself Ron DeWolf, recounted stories where his father gave him and his sister phenobarbital in an attempt to put the kids in a state of hypnosis, allowing him to create a "moonchild." DeWolf recalled his father often beating his mother, stating that he was once tempted to shoot his father during one of Hubbard's particularly violent episodes.
But perhaps DeWolf's most shocking claim about his childhood involves his birth. According to DeWolf, he wasn't born naturally—he was the result of an unsuccessful abortion by his own father. "He was trying to do an abortion... on me. He had one of those insane things, especially during the '30s, of trying to invoke the devil for power and practices," according to DeWolf. He tried incantations, drugs, and hypnosis in an attempt to induce an abortion in his wife.