Offbeat
Creators Of Kids Entertainment Who Also Made Some Wildly Inappropriate Art

You would probably be shocked to learn just how many famous perverts there are working in the children's entertainment industry. Just because you create entertainment solely for kids doesn't mean you don't have the same urges and thoughts as other people. In fact, for some reason, it seems like children's authors and animators are more perverted than anyone.
Below is a list of famously perverted people who created content for kids, ranging from perverted kid's authors to perverted illustrators. You'll probably be surprised by a few of the people on this list, and you'll definitely look at some of their art a little differently.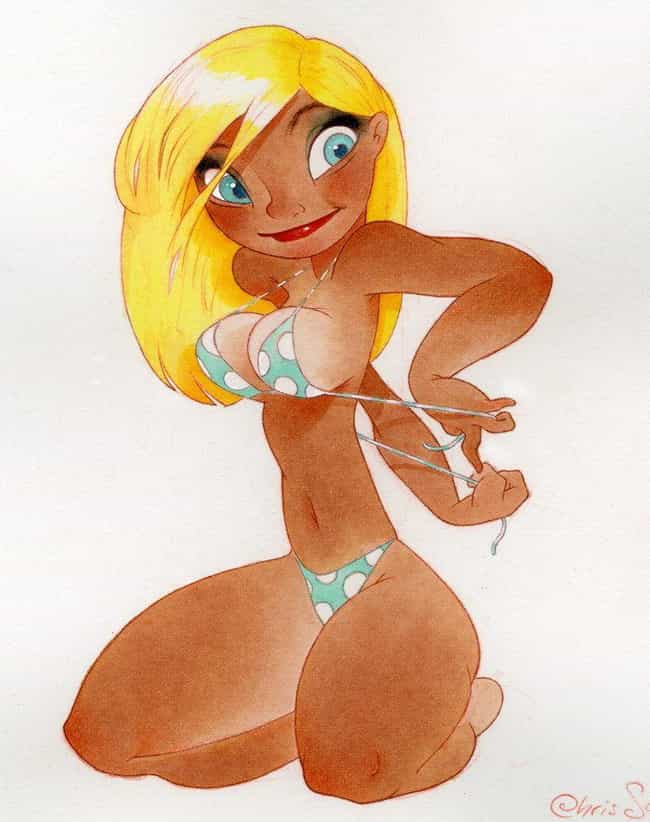 If you're a fan of Disney, you probably know Chris Sanders's work. The animation director and illustrator is perhaps best known for co-writing and directing Lilo and Stitch in 2002. It's a wholesome tale of what it means to be a family and never leaving anyone behind. Given the family-friendly nature of the film (and all Disney films, for that matter) it's a little shocking to discover that Sanders likes to experiment with more adult illustrations in his spare time.
He likes to draw busty, scantily-clad girls, most of them being in what can only be described as an uncomfortable position. Drawing pinup girls isn't considered as shocking as it once was, but what makes it slightly disturbing is the fact that most of the girls look like grown up versions of Lilo or her big sister Nani. Childhood = ruined.
see more on Chris Sanders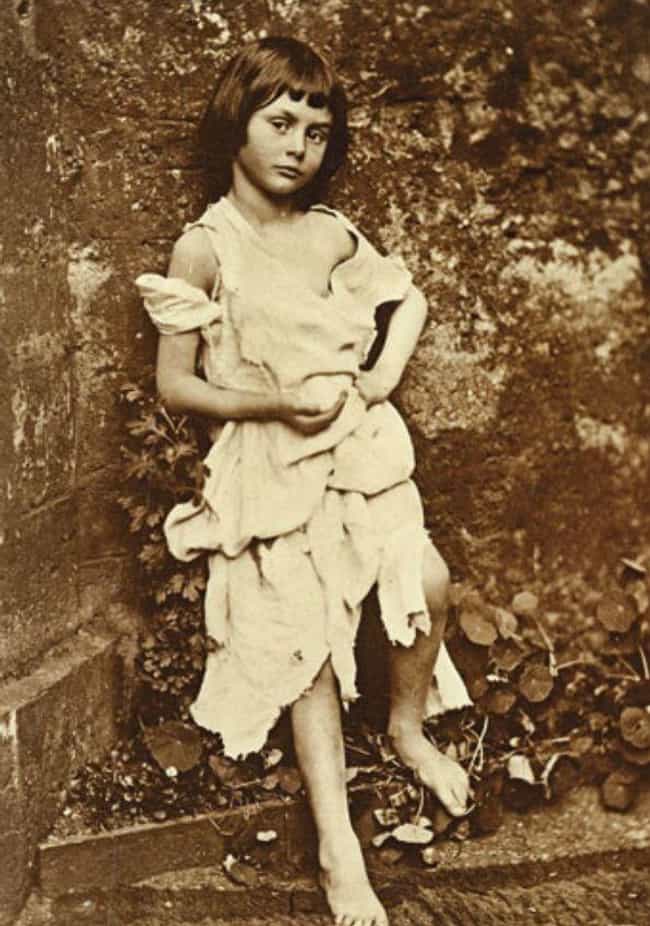 Lewis Carroll is one of the most influential children's authors of all time. After writing the popular Alice's Adventures in Wonderland, as well as its sequel, Through the Looking Glass, Carroll cemented himself as one of the defining voices in children's literature. His extracurricular activities, though, have caused quite a few raised eyebrows.
Besides being an avid writer, Carroll (whose real name was Charles Dodgson) loved photography. But the
subject matter
of his photos probably wouldn't fly today: of the approximately 3,000 photos he took in his lifetime, over half are of little kids, with 30 of them being nude or semi-nude. He often was accompanied by small children wherever he went and there are conflicting reports about how close Carroll was to all of them.
see more on Lewis Carroll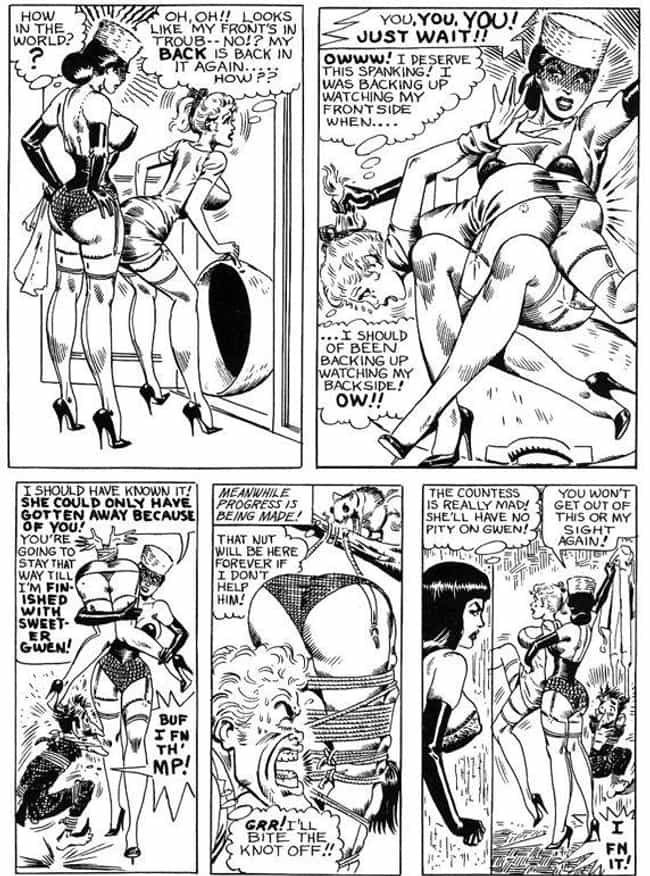 Any comic book fan should know the name Steve Ditko. The comic book artist helped Stan Lee create the character of Spider-Man and his style set a high bar for comic book art and illustrations. Though basically a superhero in the comic book fandom, rumors persist that he also helped contribute to a few bondage and other BDSM comics during his career, and extensive articles have been written discussing whether Ditko did or did not do it.
Those who think he did are quick to point out that Ditko shared an office with Eric Stanton, who specialized in kinky comics and illustrations. It doesn't seem all that unlikely that Ditko might have helped Stanton from time to time when a deadline was approaching, and even though certain risque covers bear Stanton's name, the style is almost undeniably Ditko's.
see more on Steve Ditko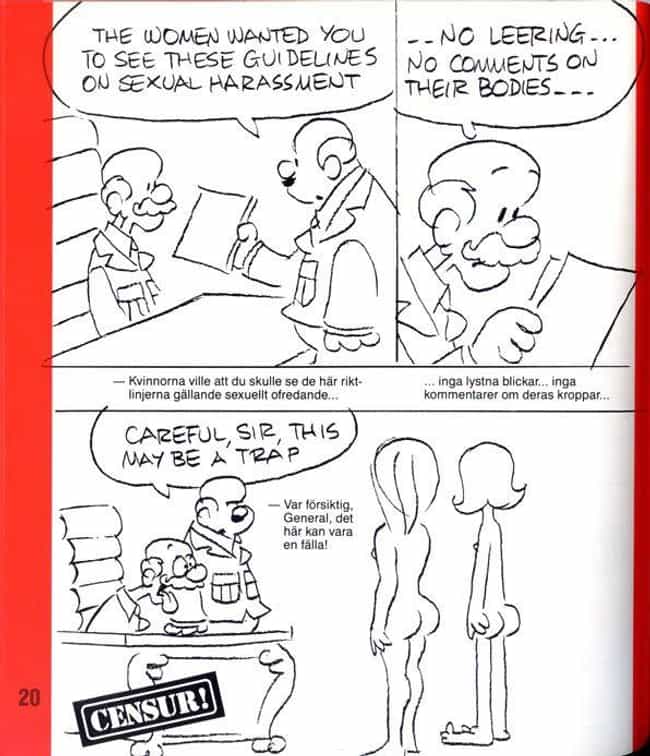 As a kid, maybe the only appealing part of the newspaper is the comics page. Brief little snippets into the lives of Garfield or the Peanuts gang can offer a little chuckle to make your day just a little bit better. One staple of the newspaper comic page is Beetle Bailey, a comic about a lazy soldier in the army.
Chances are you've read a few
Beetle Bailey
comic strips in your life, but you might be shocked to learn that the creator, Mort Walker, also liked to draw his characters in
X-rated situations
. There's
an entire collection of Mort Walker comics that depict his characters doing
very
NSFW things. The sexual tension between General Halftrack and his secretary is played for lighthearted laughs in the everyday comic strip. In his dirtier version? Not so much.
see more on Mort Walker