Adventure Entertainment
Pete's Dragon 2016 Movie Quotes

46 votes
26 voters
2.7k views
8 items
Pete's Dragon 2016 movie quotes tell the story of a young boy who is found to be living in the woods with a dragon. The fantasy adventure film is a remake of the 1977 film of the same name by Malcolm Marmorstein. Directed by David Lowery using a screenplay he co-wrote with Toby Halbrooks, Pete's Dragon opened in theaters on August 12, 2016.
In Pete's Dragon, forest ranger Grace (Bryce Dallas Howard) comes upon a dirty young boy, Pete (Oakes Fegley). Grace tries to ask the boy about his family, thinking he's recently lost, but learns that Pete has been living in the forest for the last six years. This intrigues Grace, who wants to learn more about how Pete survived in the woods for so long.
So with her father, Meacham (Robert Redford), Jack (Wes Bentley) and Jack's daughter Natalie (Oona Laurence), Grace begins to unlock Pete's secrets. According to Pete, he lived with Elliott the Dragon (voiced by John Kassir). But when word spreads that there's a dragon living in the woods, locals, including Jack's brother Gavin (Karl Urban), try to hunt Elliott down. This creates a very difficult situation for all involved.
Pete's Dragon brought some family fun to theaters already showing other films such as Nine Lives, Suicide Squad, Tallulah and Nerve.
Grace: Guess you heard about the boy.
Meacham: Word travels in this town. How long has he been out there?
Grace: Six years
Meacham: You don't survive out in that forest for six years alone.
Grace: He says he wasn't alone.
Grace explains to her father, Meacham, about the boy she found. Meacham is familiar with those woods and knows a boy that age could never survive that long all alone.
Should this be higher or lower?
Pete: You'll see. I have Elliott.
Grace: Who's Elliott?
Pete: I need to get back to him. He gets scared when I'm gone.
Grace: Is Elliott a person?
Pete: No
Natalie: He looks like a dragon.
Pete: What's a dragon?
...
Natalie: That's a dragon!
Pete talks about Elliott, someone or something that the others become curious about. The more Pete explains this friend, the more the others think that he's talking about a dragon.
Should this be higher or lower?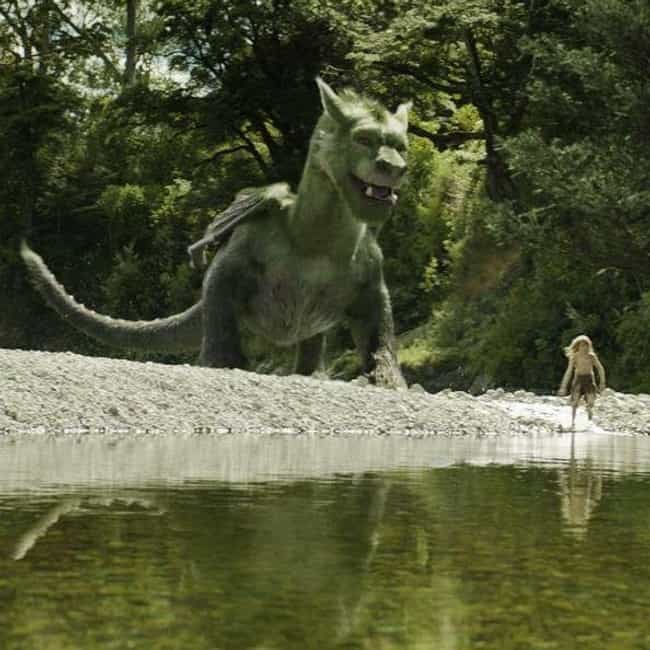 What's Going to Happen to Elliott?
Natalie: What's going to happen to Elliott?
Gavin: You have no idea what things thing is capable of.
Natalie worries about what Gavin and others plan to do if or when they find Elliott. Gavin, on the other hand, sees capturing Elliott the only way to remain safe from the giant, fire-breathing dragon.

Should this be higher or lower?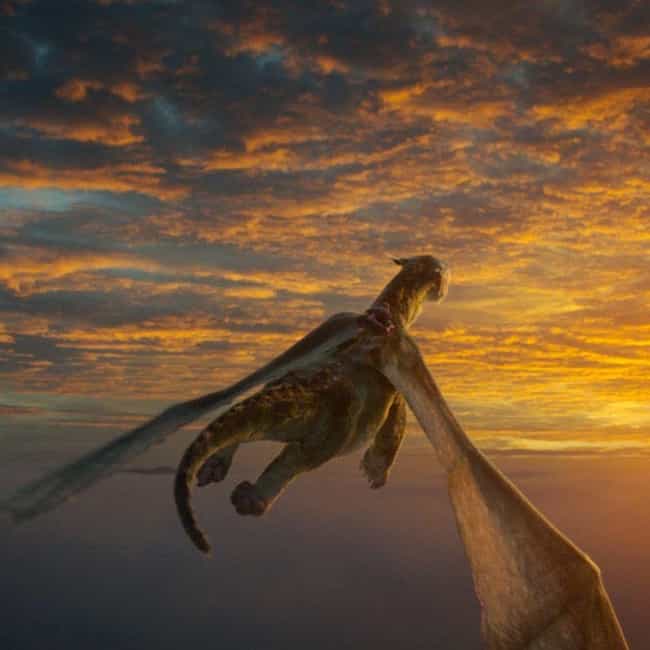 You Can't Say Dragon Over the Radio
Sheriff: Attention all units, we're eastbound on Mill Haven Road in pursuit of a...
Deputy: Dragon! It's a dragon!
Sheriff: You can't say dragon over the radio!
When dragon Elliott begins flying around town causing havoc, the sheriffs chase him in their patrol cars. While they're totally pursuing a dragon, apparently using the word dragon over the radios is not allowed.

Should this be higher or lower?