Celebrity Couples
A Step-By-Step Chronology Of Ariana Grande And Pete Davidson's Romance

Updated February 25, 2020 · 4:40pm PST
72.2k views
20 items
Ariana Grande and Pete Davidson's engagement has put the pop star and comedian into elite company. From Jackie Kennedy and Aristotle Onassis to Julia Roberts and Lyle Lovett, there has never been a shortage of weird celebrity couples that have fascinated - and sometimes confused - the everyday public.
A comprehensive timeline of Ariana Grande and Pete Davidson's relationship captures just how quickly their whirlwind romance escalated. The two started dating in the spring of 2018, and weeks later announced another celebrity engagement in a busy year for star-studded love connections. By October 2018, the couple called it quits.
Things moved fast, but when you're young and in love, drawn-out courting rituals are hardly a priority. Who needs to follow tradition when they already have matching tattoos?
January 24, 2020: Davidson Admits Mac Miller's Untimely Passing Factored Into The Breakup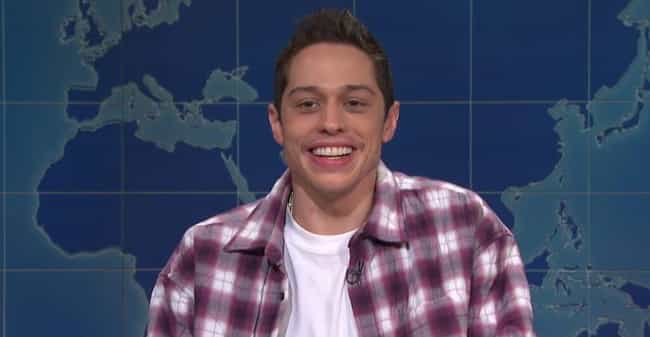 In an interview with Charlamagne Tha God on February 24, 2020, Pete Davidson confessed that Mac Miller's untimely passing in 2018 was a factor in the couple's split. He said, "I pretty much knew it was over after that. That was really horrible and I can't imagine what that sh*t is like."
According to Davidson, Grande deeply cared about Miller, and though Davidson offered to be there for her, she needed to grieve on her own.
July 9, 2019: Grande Refers To Davidson As A Distraction After Losing Mac Miller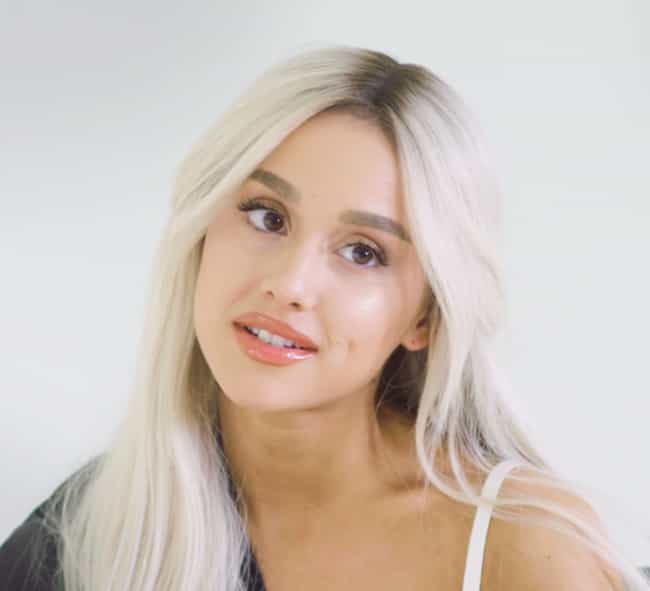 In July 2019, Vogue magazine profiled Grande and the superstar opened up about her whirlwind relationship with Davidson. She recalls that her friends "convinced her to decamp to New York, to escape LA and her patterns there" after she and Mac Miller broke up in 2018. Grande and Davidson quickly started spending time together and she describes him as "an amazing distraction." Grande admits she loved Davidson but that she didn't really know him and their relationship was "highly unrealistic."
The comments don't seem to be a dig at her ex, rather Grande refers to herself as "like an infant" and says she still doesn't trust herself to make the best decisions.
January 12, 2019: Davidson Talks About Grande's Comments Concerning His Endowment
Grande made an infamous (and quickly deleted) tweet concerning her then-fiancé's endowment back in June 2018. When Davidson returned to standup in January 2019, he joked that Grande's TMI moment was actually a work of "genius." Why? So it would throw off future women's expectations:
I don't like that she talked all that sh*t for my [member]... Everything is huge to her. Why would she tell everyone that I have a huge [member]? So that every girl who sees my d*ck for the rest of my life is disappointed.
December 15, 2018: Grande Goes To 30 Rock After Davidson Puts Up An Alarming Post
Just 12 hours before he was set to go onstage for SNL - during which his sole duty was to announce musical guest Miley Cyrus - Davidson posted what looked like a goodbye on his Instagram. "i really don't want to be on this earth anymore. i'm doing my best to stay here for you but i actually don't know how much longer i can last. all i've ever tried to do was help people. just remember i told you so."
Davidson later deleted his Instagram, but not before Grande caught wind of the alarming note. The pop star showed up to 30 Rock and sent out a since-deleted message to Davidson, saying, "I'm downstairs [at 30 Rock] and I'm not going anywhere if you need anyone or anything. I know u have everyone u need and that's not me, but i'm here, too." Reportedly, Davidson alerted his security team and asked them to keep his ex from seeing him.