Attractions

Peter Eisenman Architecture

List of Peter Eisenman buildings, listed alphabetically with photos when available. Most, if not all prominent Peter Eisenman architecture appears on this list, including houses, churches and other structures where applicable. This list contains information like what city the structure can be found in, and when it was first opened to the public. If you want to find out even more about these famous Peter Eisenman buildings you can click on the building names to get additional information.
List features buildings like University of Phoenix Stadium and Wexner Center for the Arts.
This list answers the questions, "What buildings did Peter Eisenman design?" and "What do Peter Eisenman structures look like?"
The City of Culture of Galicia is a complex of cultural buildings in Santiago de Compostela, A Coruña, Galicia, Spain, designed by a group of architects led by Peter Eisenman. Construction is challenging and expensive as the design of the buildings involves high degree contours, meant to make the buildings look like rolling hills. Nearly every window of the thousands that are part of the external façade has its own custom shape. In 2013 it was announced that after more than a decade, construction of the project would be halted. The International Art Center and Music and Scenic Arts Center will not be built. In February 1999 the Parliament of Galicia held an international design competition ...more on Wikipedia
Architect: Peter Eisenman
Created By: Peter Eisenman
see more on City of Culture of Galicia

2
Greater Columbus Convention Center
The Greater Columbus Convention Center is a convention center located in downtown Columbus, Ohio, United States, along the east side of High Street. The convention center was designed by Peter Eisenman, constructed in 1993, and expanded in 1999. Property management company SMG oversees day-to-day operations of the 1,700,000-square-foot facility, including 426,000 square feet of exhibit space, two ballrooms, and 61 meeting rooms. ...more on Wikipedia
City/Town: Ohio, USA
Opened: Jan 01 1993
Architect: Peter Eisenman
Created By: Peter Eisenman
Style: Deconstructivism
House VI, or the Frank Residence, is a significant building designed by Peter Eisenman, completed in 1975. His second built work, the getaway house, located on Great Hollow Road near Bird's Eye Brook in Cornwall, Connecticut has become famous for both its revolutionary definition of a house as much as for the physical problems of design and difficulty of use. At the time of construction, the architect was known almost exclusively as a theorist and "paper architect," promulgating a highly formalist approach to architecture he calls "postfunctionalism." Rather than form following function or an aesthetic design, the design emerged from a conceptual process, and remains pinned to that ...more on Wikipedia
City/Town: Cornwall, Litchfield County, United States of America, Connecticut, New England, + more
Opened: Jan 01 1975
Architect: Peter Eisenman
Created By: Peter Eisenman
Style: Deconstructivism
see more on House VI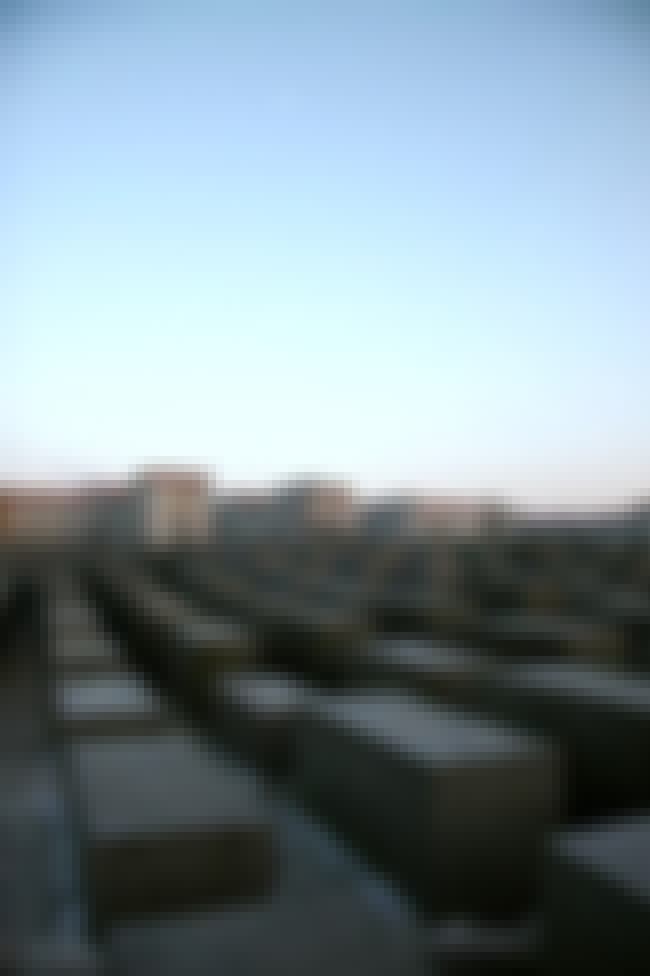 The Memorial to the Murdered Jews of Europe, also known as the Holocaust Memorial, is a memorial in Berlin to the Jewish victims of the Holocaust, designed by architect Peter Eisenman and engineer Buro Happold. It consists of a 19,000 m² site covered with 2,711 concrete slabs or "stelae", arranged in a grid pattern on a sloping field. The stelae are 2.38 m long, 0.95 m wide and vary in height from 0.2 to 4.8 m. They are organized in rows, 54 of them going north-south, and 87 heading east-west at right angles but set slightly askew. An attached underground "Place of Information" holds the names of all known Jewish Holocaust victims, obtained from the Israeli museum Yad Vashem. Building began ...more on Wikipedia
City/Town: Germany
Opened: May 12 2005
Architect: Peter Eisenman
Created By: Peter Eisenman
see more on Memorial to the Murdered Jews of Europe