Graveyard Shift
The Cult Classic 'Dead Alive' Is Peter Jackson At His Funniest, Vilest, Most Entertaining Peak

Updated January 17, 2020
19k views
14 items
If you're of a particular age, you remember the worn-out VHS cover standing in the horror section of your local video store: a woman ripping off her face to reveal a wide-eyed screaming skull inside. In 1992 Peter Jackson was still an unknown director from New Zealand, but with the release of Dead Alive (or Braindead, if you're nasty), horror fans were clued into his unique talent for creating squeamish delights with a lot of heart.
Dead Alive is the perfect late-night comedy movie. You can put it on with your friends and shout along with the quotable dialogue, or just watch in glee as a newbie grapples with the sheer volume of blood and guts on screen. This is Jackson at the peak of his hilarious, gross-out years. While he went on to make the gorgeous Heavenly Creatures and something called Lord of the Rings, it's this horror movie where he truly shines.
Our Hero Stomps A Zombie Baby In Full View Of A Bunch Of Local Mothers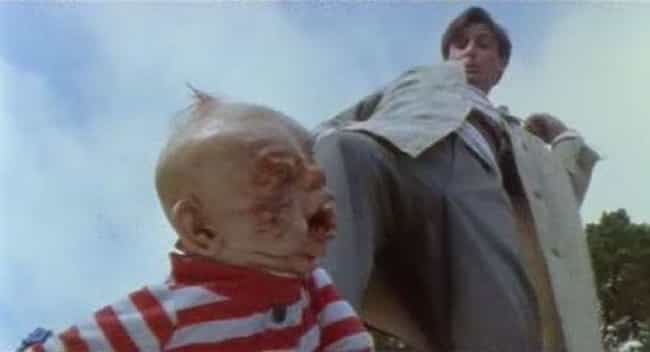 It's hard to say exactly how graphic this movie is. It's so over the top that whenever the characters break out into their Looney Tunes-esque fight scenes, it's hard to register these instances as genuine mayhem.
The most over-the-top scene, which is saying quite a bit, occurs when Lionel tries to take a zombie baby out for a stroll in the park that's anything but. When the baby drags Lionel around the park, he has to stomp the child into submission in front of a bunch of mothers who are rightfully terrified by his actions.
Watching a grown man thrash a very large child that's only days old is genuinely wild to see on screen, but the whole thing makes you feel even more cuckoo when you realize you're rooting for Lionel.
The Movie Answers The Eternal Question Of Whether Or Not Two Zombies Can Procreate (The Answer Is Yes)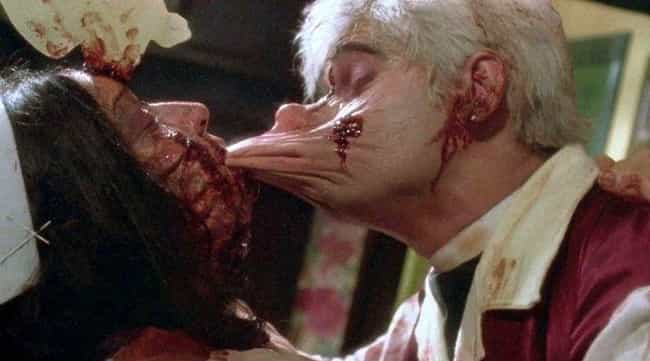 There are a lot of unanswered questions about the undead: Do they think of anything but brains? Do they even think? Can they make more zombies aside from the method of biting people? According to Jackson's splatterfest, the answer is yes, and it's just as gross as you think it is.
As Lionel attempts to keep all of his undead housemates at bay, they don't just become hungry - they get turned on. The once pious, kung-fu fighting priest sees something he likes in a zombified nurse and, in the words of the Spice Girls, two become one.
The offspring of this unholy union is a screaming, misshapen creature that's about the size of a 3 year old. To say the baby is gross is an understatement; it's one of the most disgusting things that's ever appeared on film.
There Is A Zombie-Fighting Kung-Fu Priest Who 'Kicks *ss For The Lord'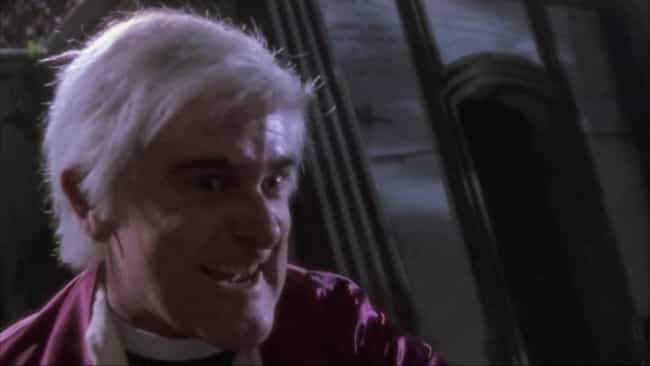 We really don't get enough time with Father McGruder, the butt-kicking priest who feels like he transported in from a Sonny Chiba movie. Following the interment of his undead mother, Lionel heads straight to the cemetery in a sweet, albeit misguided attempt to dig her up and bring her home.
Mid-dig, Lionel is interrupted by a pack of hooligans who look like they're straight out of Grease . They pounce on Lionel before he's saved by a high-flying, kung-fu fighting priest. Not only is he adept at effing guys up, but he has the single best line of dialogue in the movie: "I kick *ss for the Lord."
Unfortunately, McGruder is bitten on the shouler by a zombie and gets turned into a very randy member of the undead.
It All Starts When An Overbearing Mother Gets Bitten By A Rare Sumatran Rat-Monkey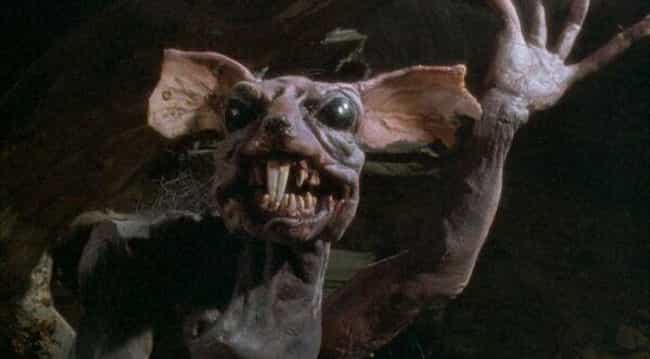 There are a myriad of reasons for cinematic zombie outbreaks: stray comets, black magic, etc. But this movie's undead apocalypse has an origin in something equally disgusting and weird. The film opens with an explorer secretly exporting a rare Sumatran rat-monkey off of Skull Island. Yes, that Skull Island.
The explorer is bitten by the creature and subsequently dismembered by the natives, but the rat-monkey makes it to New Zealand where it's put in the zoo. While spying on her son's date, Lionel's mother is bitten by the rat-monkey before smashing its head with the heel of her shoe in our first taste of the splatter that covers the rest of the film.
It should be noted the rat-monkey is actually a stop-motion creature that's incredibly jarring to look at. It moves weirdly and, when its head is flattened, it's like watching a jelly donut pop. While watching this movie, if you're not in on the rat-monkey, then you're going to have a tough time with the rest of the picture.