Music
Pettiest Reasons Bands Broke Up

1.7k votes
451 voters
15.3k views
12 items
List Rules Vote up the band break-ups that strike you as petty.
Some of the greatest bands in music history called it quits at the height of their fame - sometimes because the band legitimately didn't work anymore, and others because of a petty dispute that caused a rift between members. The Police, for example, disbanded because of creative differences, whereas the Everly Brothers split up over a disagreement regarding when it was appropriate to over-consume alcohol.
When it comes to bands with a heavy history of petty behavior, their ultimate demise is unsurprising. And questions like, "Why did Oasis break-up?" are far easier to answer than "Why did Simon & Garfunkel break-up?" given the latter's reputation for being best-selling folk-rock heroes. The shock that comes with the untimely end of bands who seem to be steadily climbing their way to success leads to questions like, "Why did Rage Against the Machine break-up?" and "Why did the Smiths break-up?"
From cake-smashing to palm-tree-climbing, it's safe to say no one does petty quite like rock and roll.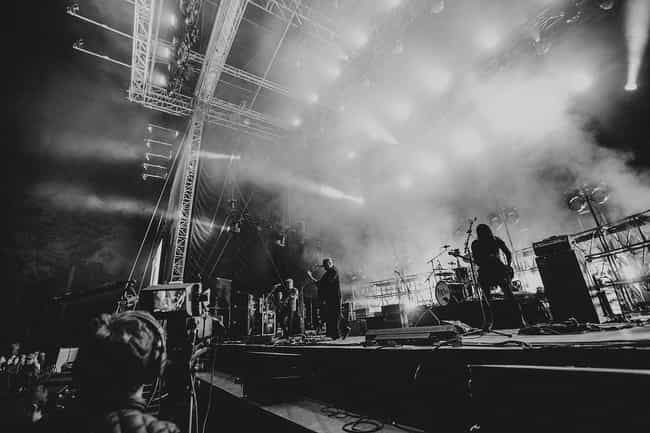 Without the Pixies, there would be no Nirvana or Radiohead. The influential alt-rockers pioneered the genre in 1986 up until their untimely break-up in 1993.
Frontman Black Francis hired Kim Deal after she responded to a newspaper ad about the band needing a bassist, but he didn't expect her to become the fan favorite. Even Kurt Cobain was impressed with her. In 1992, Cobain stated in an interview that he wished Kim "was allowed to write more songs for the Pixies, because 'Gigantic' is the best Pixies song and Kim wrote it."
Francis became jealous and blocked Deal from having any creative input in their later albums. In perhaps the pettiest move of all, Black Francis sent the news of the break-up to the rest of the band via fax.

Is this petty?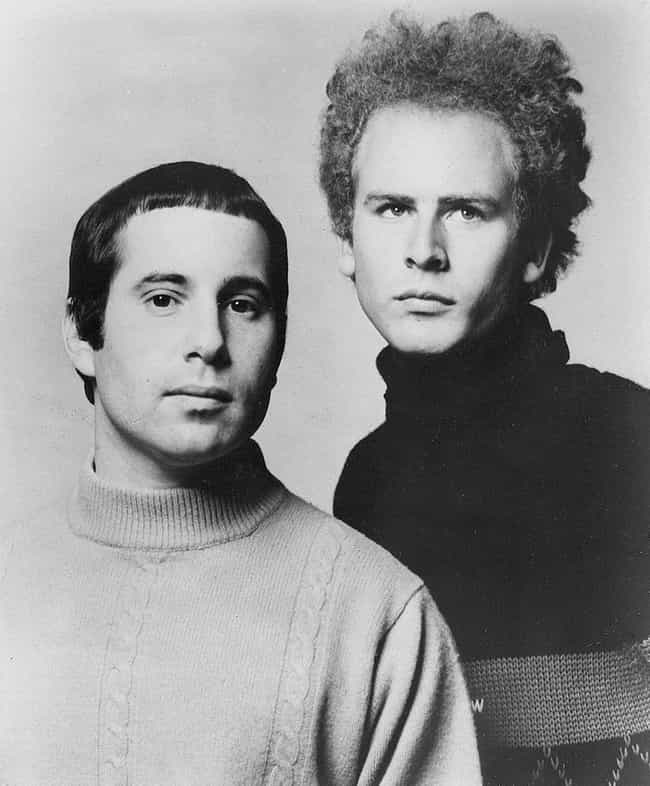 Simon & Garfunkel were the famous folk-rock duo responsible for the soundtrack to The Graduate, spawning the classic, "Mrs. Robinson." Paul Simon and Art Garfunkel met in elementary school and went from practicing harmonies at recess to selling over 100 million records worldwide. The duo seemed to get along okay throughout most of their career, and according to documentarian Charlie Grodin, the rivalry between Simon and Garfunkel emerged when filmmaker Mike Nichols cast them both in a 1970 film adaptation of the novel Catch-22, then cut Simon's role.
In the years that followed, Garfunkel distanced himself further and further from music in order to establish a career in film. Simon laments that it all came to a head when Garfunkel accepted the lead role in Mike Nichols's next film, 1971's Carnal Knowledge, and purposely failed to mention it to him. Apparently, Garfunkel was afraid Simon would quit the band if he told him.

Is this petty?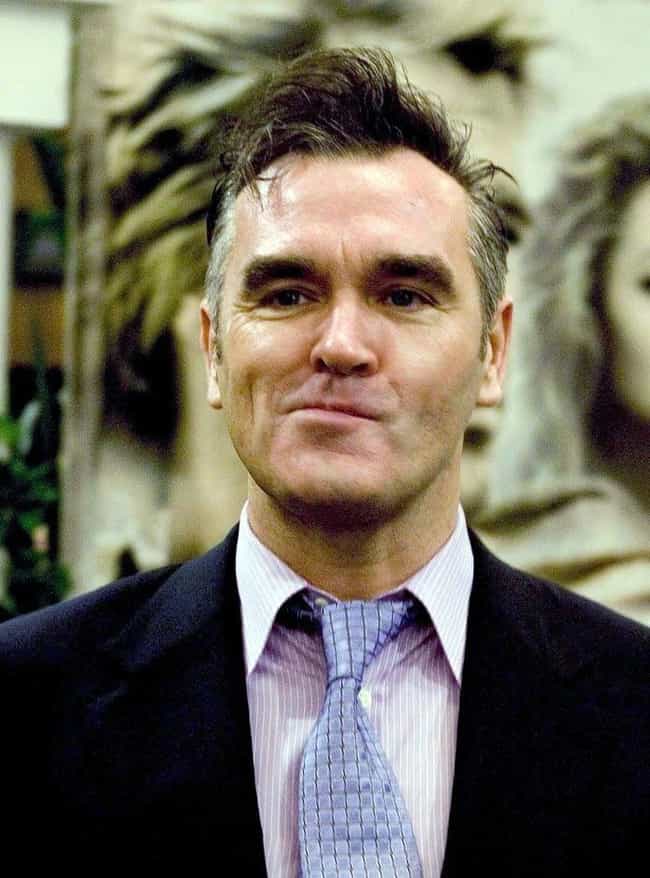 The Smiths ruled the '80s goth rock scene with their melancholy tunes about dreary days in England and heartbreak. Morrissey was the frontman, singer, and lyricist, and his word was law. So when he suggested they record a cover of "Work is a Four-Letter Word," a silly one-off single from singer Cilla Black (which Black only recorded to promote her film with the same name), the rest of the band obliged. This didn't sit well with guitarist Johnny Marr, however, who cited the song as the final straw before making a permanent departure from the band.
Following their break-up in 1987, Morrissey stated that the Smiths simply suffered from business problems given their lack of a manager. Marr sings a different tune in his 2016 autobiography, stating that the Smiths "could have only ever lasted as long as we did because of the differences in my and Morrissey's personalities."

Is this petty?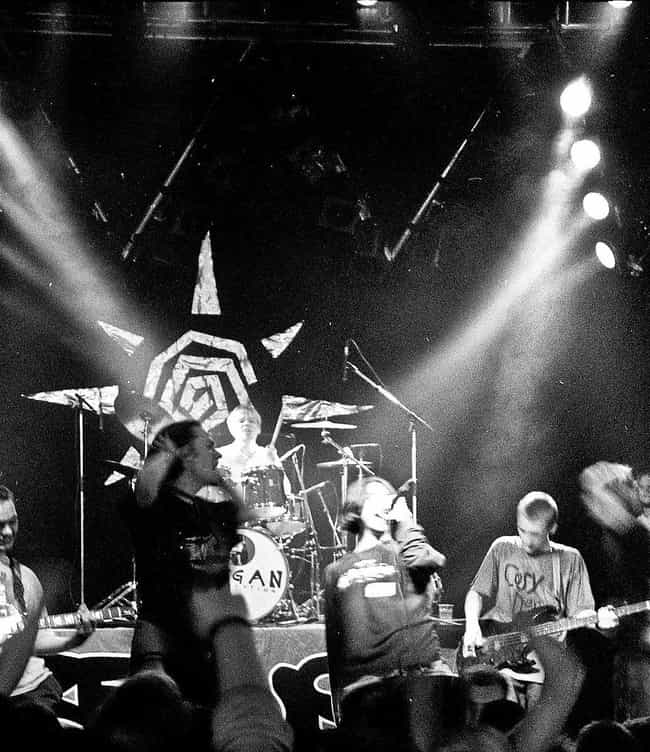 Swedish punk rockers Refused didn't spend much time together as a band, but they definitely left a lasting impression. Their 1998 album The Shape of Punk to Come has spawned numerous think pieces, with critics calling it everything from a classic to the most overrated punk album of the 1990s. It seems that everyone can agree on one thing, however: The Shape of Punk to Come is the album that broke up Refused.
Shape is an anti-capitalist manifesto disguised as a blueprint for navigating the future of punk. When the album didn't dismantle capitalism or start a worldwide movement like they'd hoped, Refused terminated their career. They went on a tour of mostly basements and coffeehouses with poor attendance, and decided to cancel the remaining dates after police shut down their final show in Virginia. They broke up a few months after the album's release, citing the Virginia show as "a last feeble attempt to break the linear timeline that the modern ways of production has forced upon us."

Is this petty?