VOTE
16 Weirdly Specific PG-13 Insults That Still Pack A Punch

June 16, 2020
1.4k votes
368 voters
13.1k views
16 items
List Rules Vote up if it is a PG-13 Insult!
The art of insulting another human successfully is a tough task. But insulting another human using PG-13 words while still maintaining the harsh intent of the clap back? That talent belongs to true wordsmiths. Fortunately, Twitter is full of them. Vote up if it is a PG-13 insult!
Orbit Gum Commercials Coming In Hot
Medieval? More Like Medi-EVIL, Am I Right?
Stale End Piece Of White Bread!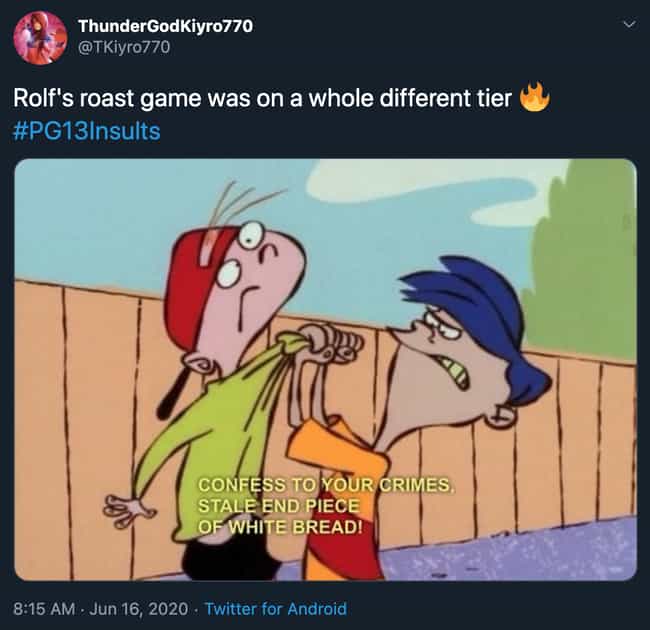 Were You Born On A Highway?