Graveyard Shift
These Pics From Abandoned Buildings Seem To Show The Aftermath Of Satanic Rituals

7.3k votes
1.3k voters
59.3k views
16 items
Nothing chills the eternal souls quite like witnessing the aftermath of Satanic rituals. Not only do the pentagrams and candles give a place an eerie vibe, you also don't know exactly what occurred before you got there, or what their intention was. Maybe a casual demon summoning and dismissal, maybe a human sacrifice, or maybe the ceremony ended because the group screwed something up and were subsequently devoured by whatever evil they cooked up. Unless you possess background knowledge on Satanism, there's no way of knowing, unless you were a participant yourself.
These photos of Satanic rituals leave a lasting impression on both the area they took place in and upon your mind as you consider what possibly occurred during the ceremony. Unfortunately, most photos will likely be filed away among the other trove of unsolved mysteries surrounding Satanism. Taking a look over these pictures from after Satanic rituals probably won't curse your afternoon, but they might leave a stain on your psyche.
Is That Fresh Blood In This Abandoned School?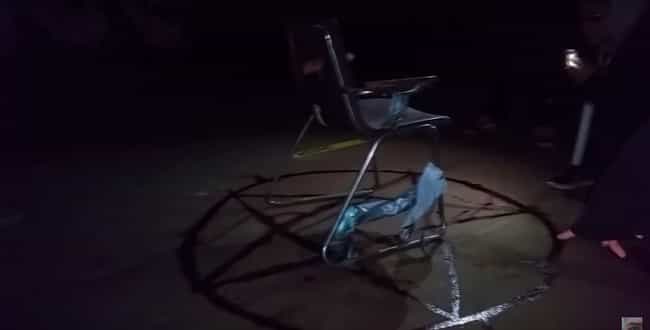 Is this creepy?
These Urban Explorers Found An Abandoned, Still Lit Altar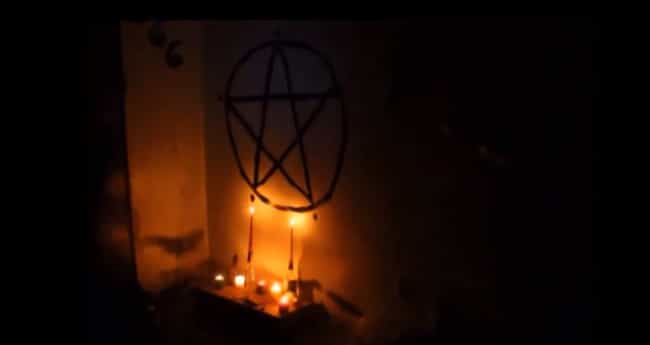 Is this creepy?
Nothing Like Finding Satanic Ritual Signs After Moving In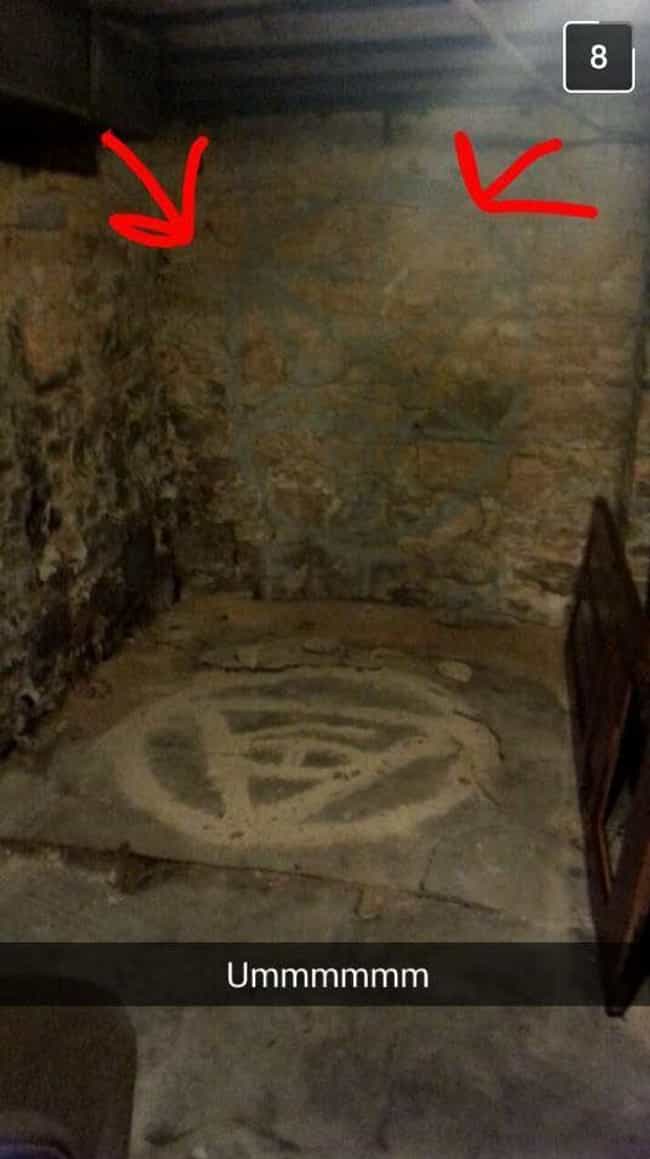 Is this creepy?
Is That Blood Or Just Way Too Much Red Paint?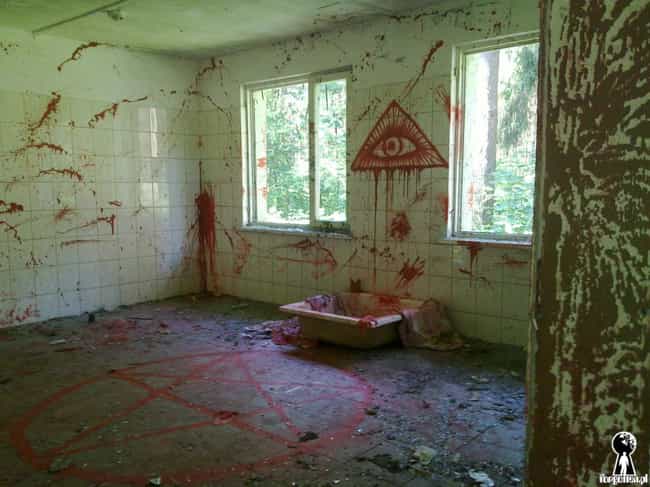 Is this creepy?