Weird History A Harrowing Peek Through The Grimy, Crime-Infested Streets of 1970s New York City

New York City's Times Square before clean up was a very different place. In the 1970s, Times Square catered to a different type of tourist - one who sought sexual release. Times Square prostitutes wandered the area and men satisfied their urges by watching a variety of peep shows and XXX-rated films. If voyeurism wasn't enough, visitors could frequent one of many brothels, which were often run by the mafia. These establishments were not regulated, so patrons were able to use them without fear of arrest.
In addition to hookers and the johns who sought them out, Times Square and the nearby Port Authority were full of homeless people. This, combined with the sex trade and availability of illegal drugs, made the area very dangerous. It wasn't until the mid-90s that the city's government, including mayors Giuliani and Bloomberg, made an effort to clean up the area. By the 21st century, Times Square was catering to families with a variety of restaurants, retail stores, a bowling alley, and major movie chain. Only a few adult stores remained.
Like vintage Studio 54 photos that captured the '70s discotheque culture in New York, the photos on this list provide a window into the criminal and sexual culture that saturated Times Square in the '70s.
Brothels And Bargain-Price Peep Shows Were Everywhere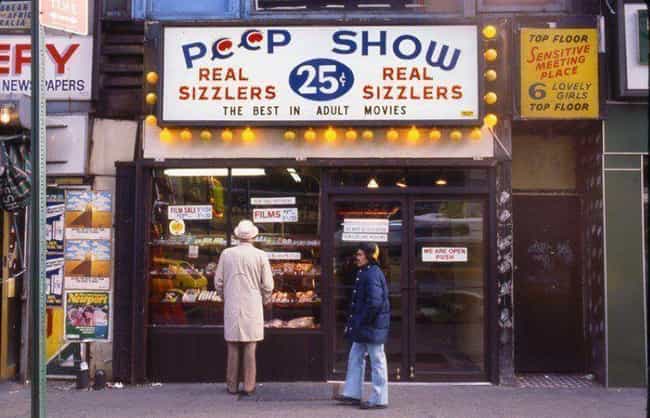 Streetwalkers Looked For Johns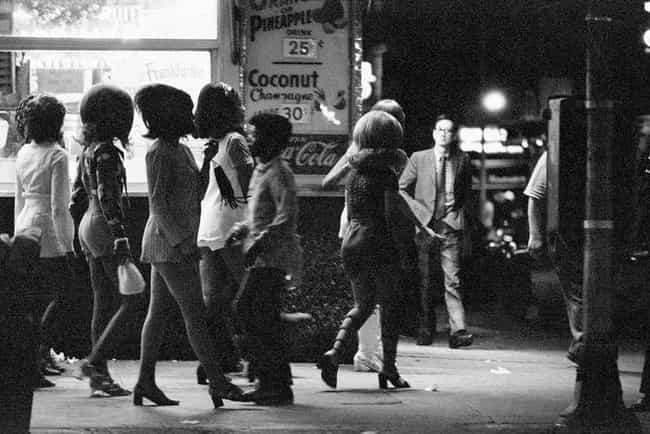 Bill Murray, Original SNL Cast Member, Hung Out In Front Of A 25-Cent Peep Show