Weird History
Surprising Pictures Of American Hobos Riding The Rails

As American society grew and changed in the 19th and 20th centuries, Americans were frequently subjected to economic hardship and misfortune that created entirely new social identities and classes of people. Hobos were a phenomenon that developed along with the growth of a national rail system, allowing early twentieth-century unfortunates to relocate long distances at no cost. From their identity sprung an entirely new culture complete with symbols and slang unique to their experience.
Although photos of hobos and their daily lives revealed this lifestyle to be filthy, dangerous, and grueling, their reality has nevertheless been glamorized by writers like Jack London and filmmakers as a romanticized character from a bygone age. Today we would merely refer to such folks as homeless.
Here are some photos from the early 20th century of the uniquely American individual known as the hobo.
Jack London, Riding On The Rods, 1907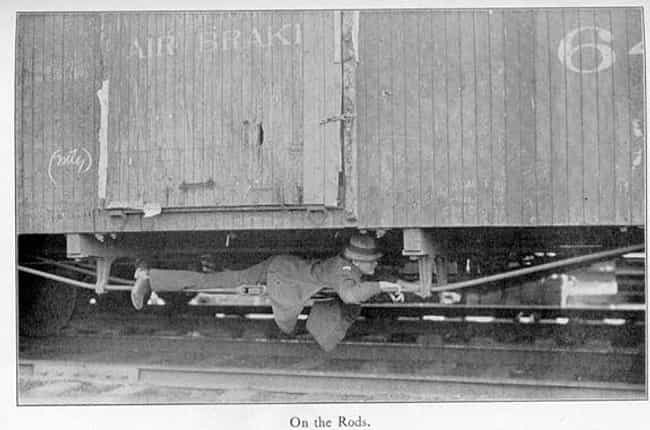 Man Helps Fellow Hobo Into A Boxcar, Bakersfield, 1939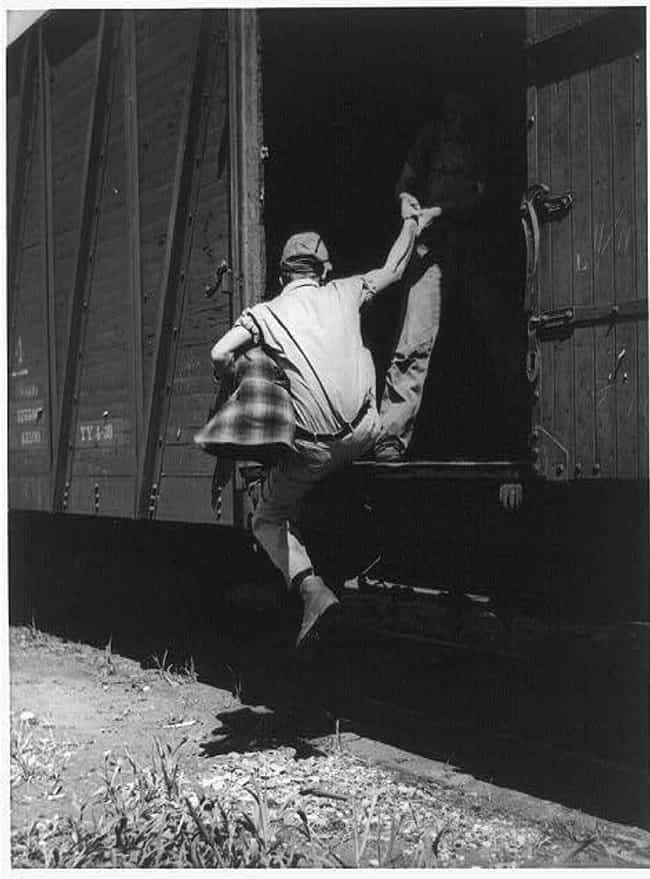 Hobo Killing Turtle For Soup, 1939, Minneapolis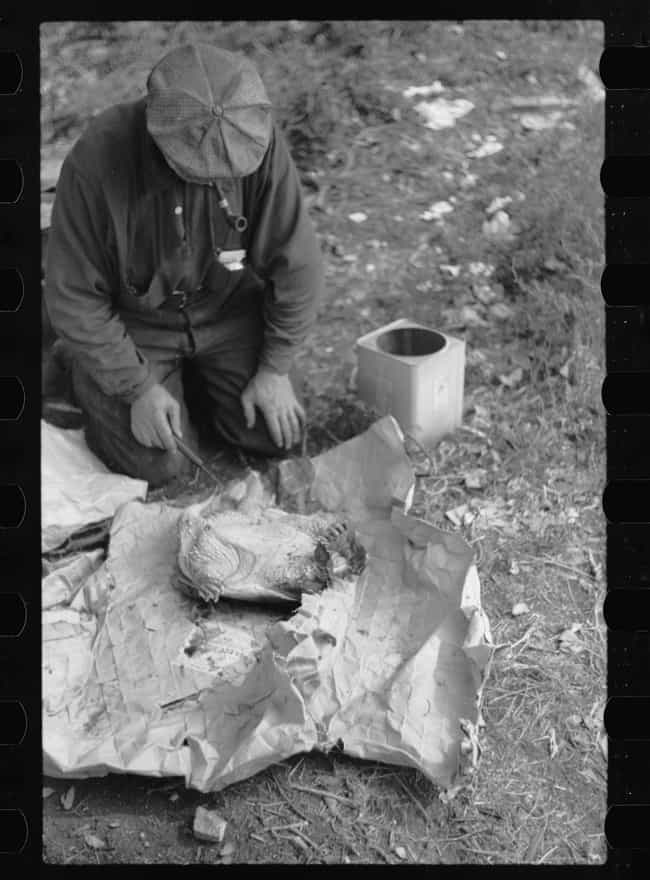 Two Hobos, Riding On The Rods, 1894