Tattoos

The Sexiest Pinup Girl Tattoos

667 votes
147 voters
53.9k views
25 items
Follow
In the world of tattoos, there are certain designs that have become so classic that you can't go wrong by choosing one of them. Among these time-honored designs, as everyone from modern day Rockabilly fans to WW2 sailors would agree, is the pinup girl tattoo. That's why we've put together some of the most stunning pinup girl tattoo pictures for your viewing pleasure.
Back in the day, the term "pinup girl" came from the sexy images men would "pin up" on their walls. Not content to see these ladies around their rooms, some people began getting pinup girl tattoos on their bodies! As you'll see in these pinup tattoo photos, many of the original, old school designs and patterns are still incredibly common today.
In fact, these days pinup girl designs are popular among both men and women, due to how powerfully they capture female sexuality at the height of its purity, strength, and class. So whether you're flirting with the idea of inking one of these ladies to your own skin or just want to admire the beauty of a classic tattoo design that's been around for decades, you'll be inspired by the cool chicks in this pinup gallery.
It Doesn't Get Classier Than Betty Page, Original Queen of the Pin-Up Girls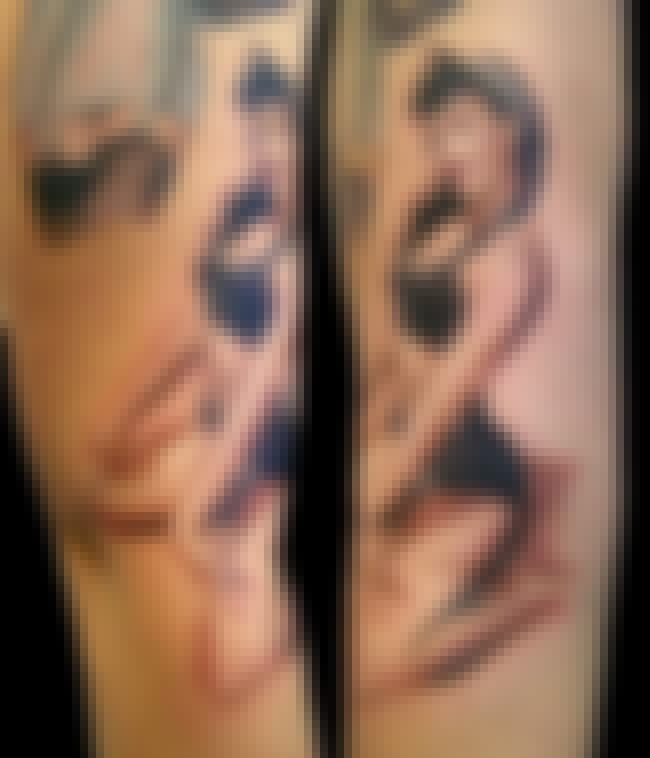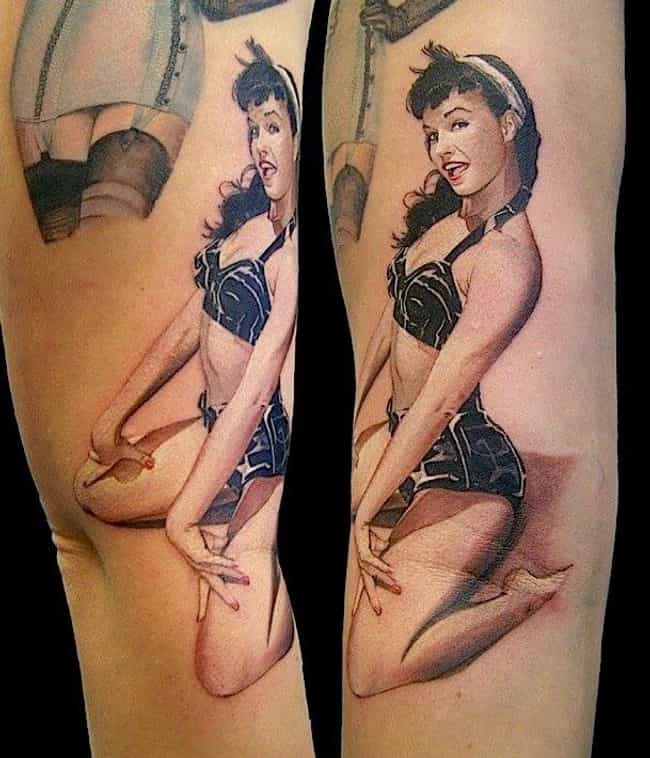 Artist: David Corden

Agree or disagree?
This Adorable Sailor Girl Nails the Girl Next Door (or Next Ship) Look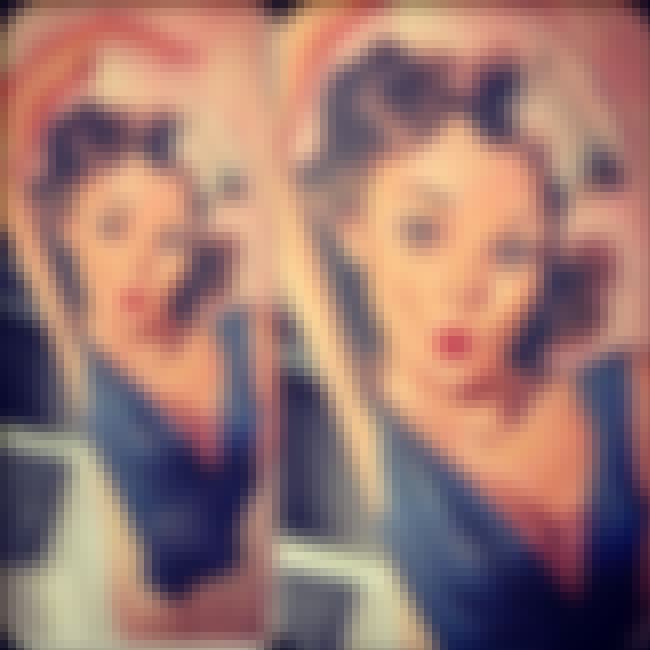 Artist: Victor Chil

Agree or disagree?
What's Sexier Than a Tattooed Tattoo?
Artist: Serenity Ink 414

Agree or disagree?
This Lady Detective Is Happy to Look Into Anything You Need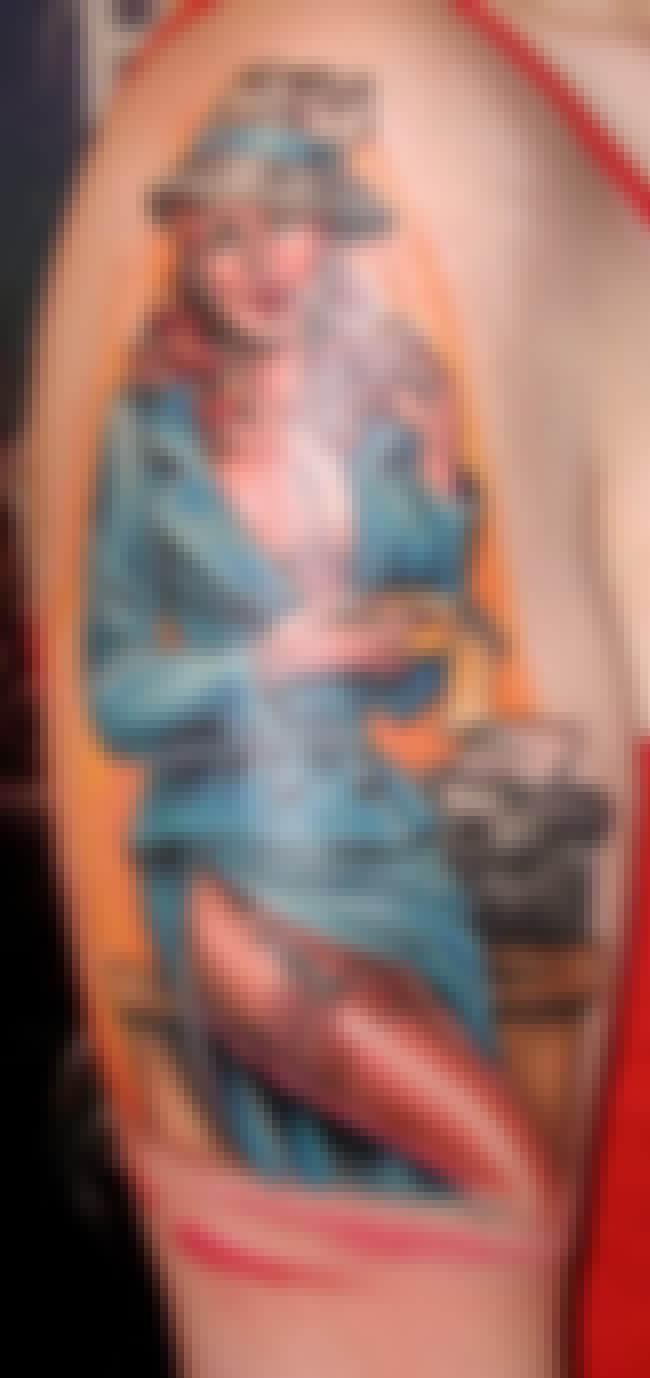 Artist: Hannah Aitchison

Agree or disagree?