quotations

Pitch Perfect 2 Movie Quotes

299 votes
103 voters
25.6k views
12 items
Follow
Embed
Pitch Perfect 2 movie quotes bring the musical comedy series back to theaters for a second show. Written by Kay Cannon and directed by Elizabeth Banks, the film builds upon the success of the 2012 Pitch Perfect movie. Pitch Perfect 2 brings the music to theaters in the United States on May 15, 2015.
In Pitch Perfect 2, the Bella a cappella group, including Beca (Anna Kendrick), Chloe (Brittany Snow), Cynthia-Rose (Ester Dean), Stacie (Alexis Knapp) and Fat Amy (Rebel Wilson), receives the honor to perform for the President of the United States at the Lincoln Center. All is going well, up until Fat Amy has an untimely wardrobe malfunction, in turn giving the President more of a show than he bargained for.
Due to their gaffe, the Bellas are suspended but Beca has an idea for redemption. She proclaims that they will win the World Championship of A Capella, a competition an American team has never won, in return for their reinstatement. This is quite the tough task, especially with tough competition, like the German Das Sound Machine team, but the ladies are up to the task. Of course, they do all of this hilariously as much as harmoniously, setting them up for quite the adventure.
Pitch Perfect 2
is just one of several great May 2015 movies including
Mad Max: Fury Road
,
Hot Pursuit
,
Maggie
,
Avengers: Age of Ultron
, and
Far From the Madding Crowd
.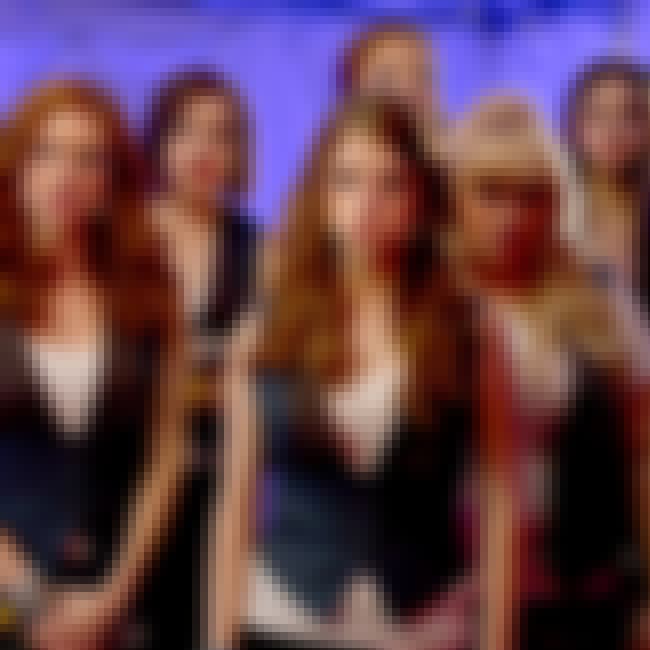 Fat Amy: Guys, there's going to be some haters out there. They're going to look at us, Team USA, and be like, 'why is the most talented one Australian?'
Amy gives the girls a pep talk before they take the stage. She means well, but perhaps her inflated ego comes off misunderstood.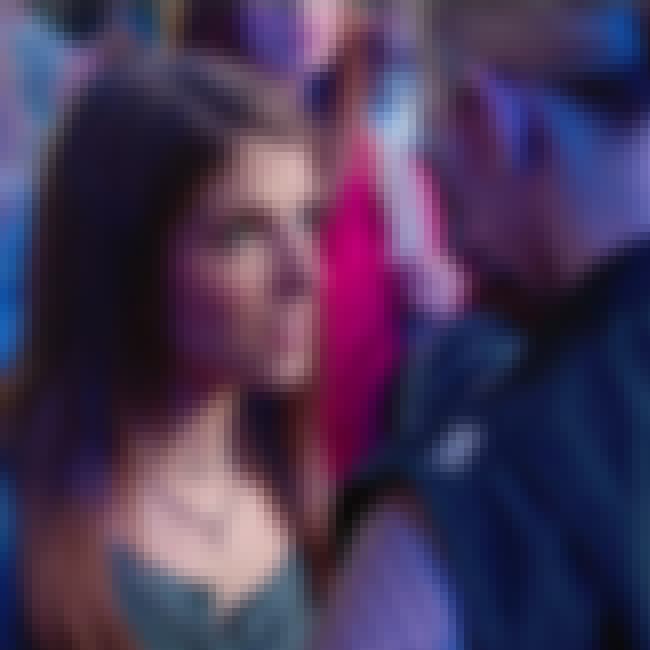 Beca Mitchell: We're going to kick your ass.
Female Das Sound Machine Leader: I'm sorry, I don't speak loser. What did you say?
Male Das Sound Machine Leader: She actually speaks eight languages but loser is not one of them.
The Bellas trade jabs with the Das Sound Machine leaders. Unfortunately, the competitors don't seem to be picking up what Beca is laying down.
Male Das Sound Machine Leader Member: Your team is like a heated mess so what once was a little messy is now ever messier.
In the best way he knows how, which, frankly is not very good, the make Das Sound Machine Leader explains that the Bellas are, for lack of a better explanation, a hot mess. At least it sounds like that's what he meant.
World Championships of A Capella
Gail Abernathy-McKadden: The Bellas are suspended. You're being replace by the European champions.
Beca Mitchell: If we win the World Championships, will you reinstate us?
John Smith: If you win it?
Gail Abernathy-McKadden: The World Championships of A Capella, where every four years the best from around the globe compete for world domination. No American team has ever won.
John Smith: That's because they hate us. The whole world, the whole world hates us!
The Bellas get some horrible news. Due to their mishap at the Kennedy Center in front of the President, they've been suspended. Beca offers an idea to reverse the ban, not that anyone but her thinks it's even remotely possible.