Graveyard Shift
15 Ghost Stories From American Plantations

Updated November 20, 2019
106.6k views
15 items
While the past of every plantation in the American South is tainted by the evil of slavery, some also have legends and ghost stories that add another level of unrest to their histories. These haunted relics from a darker time are home to the ghosts of slaves and soldiers as well as plantation owners and their family members. This list explores several haunted plantations and their popular spirit sightings, along with the tragic historical background behind these eerie tales.
Myrtles Plantation Is Haunted By The Ghost Of A Girl Killed By Her Fellow Slaves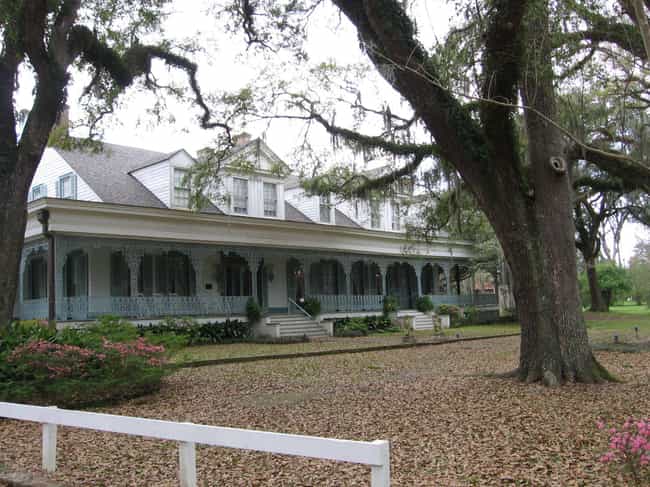 The Myrtles Plantation of Louisiana dates back to 1796 and is notoriously haunted. The most recognized ghost on the property is Chloe, a house servant dating back to the 1800s who had an affair with the plantation's owner, Judge Clark Woodruff. Chloe became used to house servitude and she feared the judge was growing tired of her and might send her to work in the fields. She baked a poison-laced cake for his daughters with the intention of making them ill, knowing that nursing them back to health would prove her invaluable.
Not only did the daughters die, but their mother and her unborn child did as well. The other slaves feared they might be blamed, so they dragged Chloe from her bed, hanged her, and threw her body into the Mississippi River.
A photograph taken in 1992 by National Geographic Explorer is said to depict Chloe's ghost.
Oak Alley Plantation Is Visited By A Mysterious Dark-Haired Woman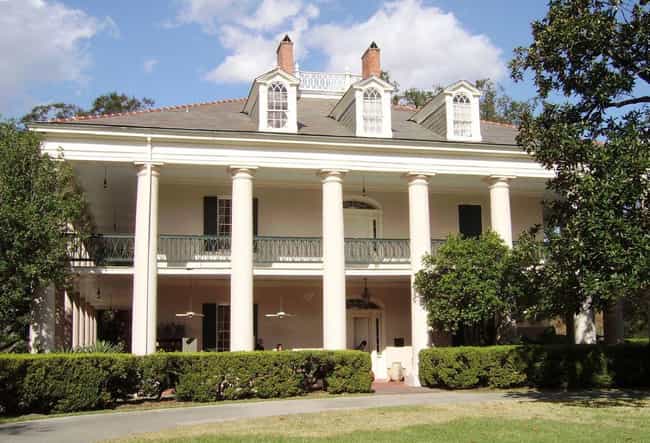 Oak Alley Plantation, located in Louisiana and named for a line of oak trees planted in the 1690s, was built in 1836 for Jacques Telesphore Roman III. The home was well-loved by his wife, Josephine, and it is believed that her apparition can be frequently encountered on the "widow's walk" where the woman once stood to watch for her husband's boat returning along the river from New Orleans.
Some believe that the ghost that haunts Oak Alley is actually Jacques and Josephine's daughter, Louise, who was scarred for life in the home. One day, a drunken suitor stopped by and attempted to kiss Louise, who angrily dodged to avoid him. Unfortunately, she fell down while huffing away, and the iron frame of her hoop skirt sliced open her leg. The wound failed to heal, and gangrene eventually caused Louise's leg to require amputation. She never recovered from the trauma of what happened, eventually retreating to a convent. Her leg was placed in the family's tomb so that it could be buried with Louise when she died.
Whoever the female ghost may be, she is known to be slender, with long, dark hair. A couple touring the plantation unintentionally captured her eerie silhouette in a photograph. The staff members of Oak Alley now sell postcards of the image.
At Gaineswood Plantation, People Still Hear The Sounds Of A Ghostly Piano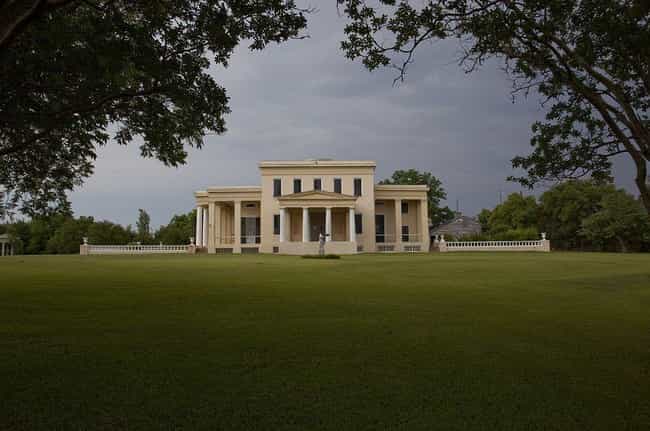 Alabama's Gaineswood Plantation was owned by the Whitfield family until 1923. When Nathan Bryan Whitfield's wife Betsy died in 1846, he hired Evelyn Carter to help run the household and care for his children. Carter was known to be musically inclined, with a memorable singing voice and a knowledge of many different instruments. There have been numerous reports of people visiting the plantation and hearing voices alongside piano music. Ms. Carter was even heard playing the piano during the plantation's 1970s restoration.
Evelyn died one winter after a lengthy illness. Before her death, she asked that her body be taken back to Virginia and laid in her family's burial ground. However, with unreliable river travel, the lack of railroads, and the wet roads of winter, Whitfield was unable to transport her body back to Virginia. Because of this, it is believed that Ms. Carter restlessly haunts the plantation.
Visitors Hear Sobbing From Inside A Well At Bulloch Hall Plantation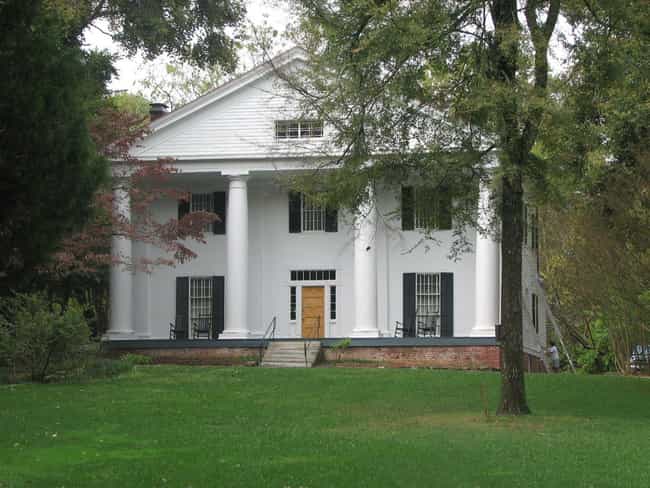 Bulloch Hall Plantation was completed in Georgia in 1840 as a Greek Revival mansion for the family of Major Bulloch. The plantation's primary crop was cotton, which required tending to by several field slaves. Aside from the field hands, Bulloch had many house servants who helped with domestic chores. Much paranormal activity has been experienced by visitors at Bulloch Hall Plantation, but one haunting in particular stands out.
Local legend has it that a female house servant of about 13 or 14 years old fell into a well behind the plantation house and drowned. This girl is believed to haunt the plantation. For the period of time that the plantation was abandoned and then well after it was converted into a historical museum, several people have heard the cries of a young woman begging for help or sobbing from the well. The girl's ghost has also been known to light or extinguish candles and lamps inside the plantation house, as this is believed to have been one of her major responsibilities as a house servant.