Editor's Note: Voting and Reranking have been closed.
What actually happened when the slaves in America were freed? It didn't all happen at once, so it's not like trying to picture what, say, the surrender of General Lee was like. There are plenty of accounts of that specific incident. But the emancipation of Black slaves in the United States wasn't that simple (as this timeline indicates). The end of the war on April 9, 1865, is just one of many instances of the "freeing of the slaves." There were other occasions, depending on where you lived (slavery was abolished in Washington, D.C., in 1862, for example).
So this list features firsthand accounts of what happened once the slaves were freed at plantations and farms across the United States, on the day of their emancipation, whatever that particular date may be. Want to really know how the freeing of the slaves worked? How it felt? Below is just a small sampling of the words of the millions of men, women, and children who actually lived through it.
Photo: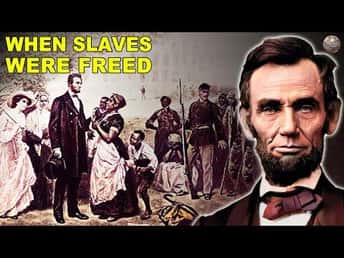 Some Emancipated Slaves Decided to Remain on the Plantation

Booker T. Washington mentions in his autobiography that many ex-slaves—especially older ones—worked out deals to stay on their plantations and work for their former masters for pay even after they were legally free. Even on their first day of freedom, Washington notes that "one by one, stealthily at first, the older slaves began to wander from the slave quarters back to the 'big house' to have a whispered conversation with their former owners as to the future."

Like Washington, Thomas Rutling was only nine years old when he and his fellow slaves on a plantation in Wilson County, TN learned about their emancipation. Rutling thought the freedom would mean a life like that of his former master, but his family chose to stay on the plantation for two more years:

One night the report of Lincoln's Proclamation came. Now, master had a son who was a young doctor. I always thought him the best man going: he used to give me money and didn't believe much in slavery.

Next morning I was sitting over in the slave quarters, waiting for breakfast, when the young doctor came along and spoke to my brother and sister, at the front door. I supposed it was about work; but they jumped up and down, and shouted, and sang, and then told me I was free.

I thought that was very nice; for I supposed I should have everything like the doctor, and decided in a moment what kind of a horse I would ride. We remained on the plantation until 1865.

Rutling left the plantation with his brother and sister that year to live with their oldest sister in Nashville, later attending the Fisk Free Colored School, which later became Fisk University.