True Crime

11 Disgusting Crimes Committed by Plastic Surgeons on Their Patients

651.7k views
11 items
Follow
Far beyond tweaking celebrities and Stepford wives, there is a real dark side to plastic surgery, one that you never see on the red carpet. You may think of plastic surgery crimes as botched face lifts or lop-sided fake boobs, but we're talking things way more sinister than that. Although there have been some truly horrific-looking surgery mishaps, no mere creepy facelift stands up to the crimes on this list. Because they're way more than mistakes - they're truly criminal acts.
These horror doctors - the ones who were even doctors at all, anyway - often left their patients in critical condition. And a terrifying number of patients actually died from negligence during the surgeries. Turns out a tummy tuck can be a whole lot more than you bargained for.
Not only will this list show you how important it is to check out your doctor before any surgery, it will teach you one very powerful lesson: illegal butt implants just aren't worth it. Words to live by.
Oneal Ron Morris Used Cement, Super Glue, and Fix-A-Flat to Lift Ladies' Butts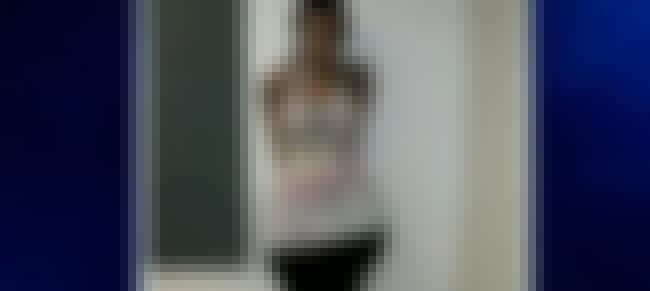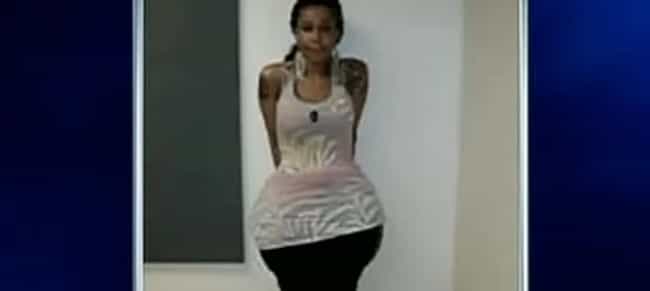 The "toxic tush doctor" (which is either the greatest or worst nickname of all time) Oneal Ron Morris became famous for all the wrong reasons. The surgeries she performed on ladies' butts were not just illegal, they were downright toxic. She injected a mixture of dangerous and strange substances into her patients, including cement, super glue, and Fix-A-Flat. Yup, the thing used for tires.
You may have seem the pictures of her bulbous and chunky work on the Internet - it's truly terrifying. But the real crime was when one of her patients, Shatarka Nub, passed away from repertory failure caused by silicone used during the procedure. Still more patients reported becoming ill from their treatments with Morris, but it's lucky that they're alive at all.
Mark Schreiber "Mutilated" His Patients' Penises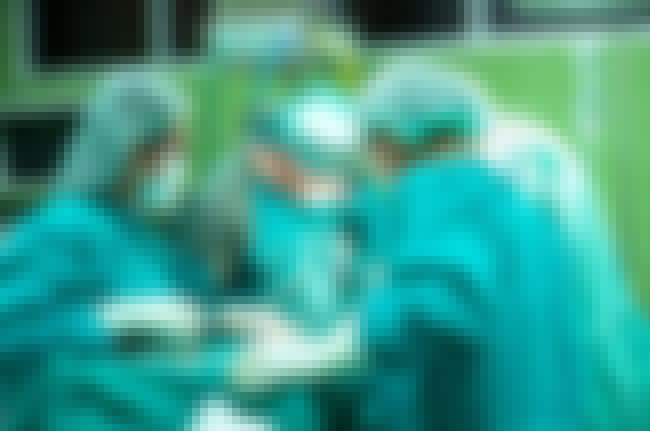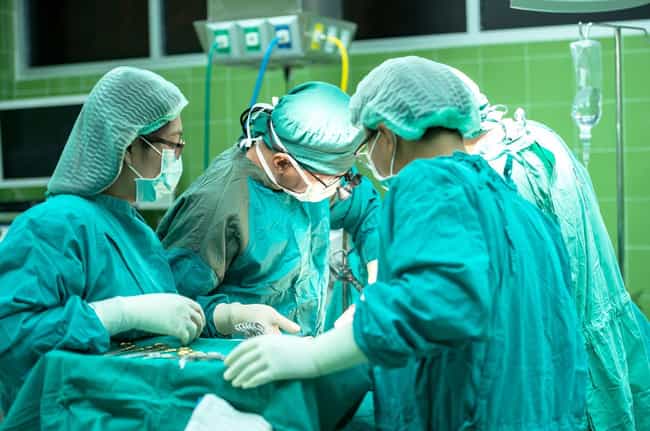 Mangle a penis once, shame on you. Mangle a penis twice - well, still shame on you. Just stop mangling penises.
You probably wonder how Mark Schreiber is still in business. In June 1998, he was put on probation after a penis enlargement and face lift gone wrong killed a patient. Then, after a string of controversies and accidents which forced him to surrender his license, he was in trouble again in 2016 for allegedly mangling a man's penis. This time it was during a penis filler procedure which, according to court documents, left the patient in "blood soaked bandages" and "mutilated." It's not worth it, guys, it's just not worth it.
"He has no business practicing medicine and touching another human being," the prosecutor said. Sounds about right.
Dr. Nedra Dodds Killed Two Patients and Operated Without Enough Anesthesia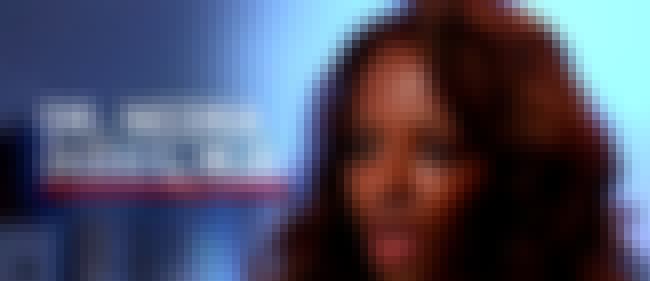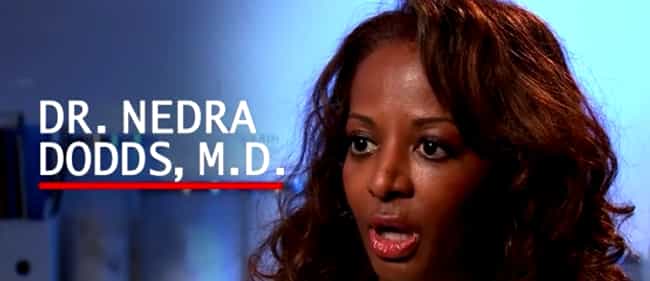 Dr. Nedra Dodds turned heads as a former model turned plastic surgeon, but she made the headlines for something much less glamorous. Two deaths in 2013 cost her her medical license. First was 37-year-old April Jenkins, who ended up dead after what should have been a simple procedure of liposuction and fat injections. Somehow she wound up wth liver damage and a punctured diaphram - not to mention a rag stuffed in her mouth. Only months later, 28-year-old Erica Beabrun ended up lying in a pool of blood when she went to have her butt implants removed. Dodds is facing murder charges.
Some of her former patients are just grateful to be alive. Melisha Quarles went to see Dodds for liposuction and a tummy tuck, only for Dodds to remove her belly button completely. Quarles suffered a terrible infection. She said:
I look and blood was all on my hands, and that's when I really went in a panic, like "Oh my God, y'all let me go, I'll go to the emergency room, y'all just stop right now, please just let me go, please," I'm begging, I felt for my life.
"Quarles claims she was restrained against her will and wasn't given enough anesthesia," according to Crime Watch Daily, so she could feel the pain of the abdominal surgery but couldn't move.
Dr. Lance Everett Wyatt Videotaped Nude Female Patients Without Their Consent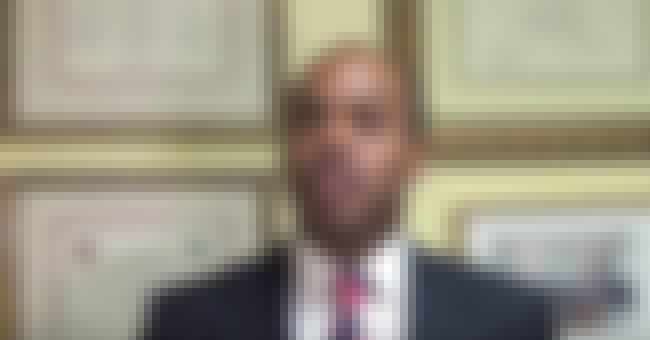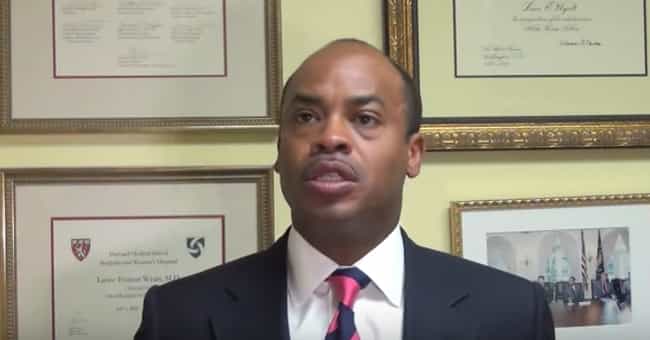 A plastic surgeon has to make some major mistakes to reach "threat to public safety" levels, but Dr. Lance Everett Wyatt made it happen. Interestingly, he had been acquitted in 2013 on six misdemeanor criminal counts, including sexual battery and videotaping his patients nude. But not everyone was so lenient.
In 2016, the Medical Board of California revoked his medical license, saying he was a threat to public safety. They stated that he was guilty of "intentional and inexcusable breach of [two of] his female patients' trust by surreptitiously video recording them partially nude without their consent." They also pointed out the fact that he chose to "deny all wrongdoing and characterize himself as the victim, with no real concern for the actual victims." Wyatt said he plans to appeal to the Supreme Court.