Unspeakable Crimes

10 Platonic Serial Killer Duos Who Enjoyed Killing Together

520.6k views
10 items
Follow
Killers sometimes come in twos. And while plenty of serial killer couples are made up of romantic pairs, some platonic serial killer duos have taken lives together too. Whether they were lethal friends, sisters, cousins, or co-workers, these murderers who killed together committed their vicious crimes for a number of different reasons. Some were motivated by financial gain, while others were sadists who enjoyed subjecting innocent victims to depraved acts.
Regardless of whether these killers had a type, or why they were driven to take lives, they became that much more disturbing when they began working in pairs. But their bloody acts couldn't go unnoticed by the authorities. Upon capture, some of these murderers committed suicide, died of natural causes behind bars, or were executed by the authorities. Others are still alive, and a couple of them have actually been released from prison.
Lawrence Bittaker And Roy Norris Had A Toolbox Filled With Instruments Of Torture
Over the course of a few months in 1979, friends Lawrence Bittaker and Roy Norris kidnapped, raped, tortured, and killed five teenage girls in California. The two men met in a San Luis Obispo correctional facility, where they bonded over their mutual interest in sexual sadism. After they were released from prison, Bittaker and Norris reunited and embarked on their reign of terror.
The duo preyed upon teenage girls who were hitchhiking along Southern California highways, using a toolbox filled with instruments of torture to inflict excruciating pain on their victims before strangling them to death. However, the pair - who were eventually dubbed the "Toolbox Killers" - were apprehended when Norris told one of his friends about the brutal crimes he'd committed with Bittaker. In 1980, Norris pleaded guilty to multiple counts of murder and rape, and he was sentenced 45 years to life in prison. In 2009, a parole board denied his request for release; his next parole hearing is scheduled for 2019.
Bittaker was tried in 1981. He was convicted of multiple counts of rape, murder, and kidnapping, and sentenced to death for his vicious crimes. He is currently on death row in California's San Quentin State Prison.
Delfina And Maria De Jesus Gonzalez Set A Record For The Most Prolific Murder Partnership
From the 1950s until 1963, sisters Delfina and Maria de Jesus Gonzalez murdered more than 90 victims in Mexico. The sisters ran a brothel in Guanajuato, and the duo kidnapped local women and forced them to work as prostitutes. However, their life of a crime came to a halt in 1963 when law enforcement raided the women's brothel and discovered 91 corpses. While many of their victims were women who had been forced into prostitution, some of the bodies belonged to children and men. The women had apparently been murdered for "failing to please the clients," while some of the men were clients whom the sisters killed after robbing them of their cash and property.
The de Jesus Gonzalez sisters were sentenced to 40 years in prison for their crimes. One sister died behind bars in 1984; the other was released in the mid '90s. Their high body count set the Guiness World Record for the "most prolific murder partnership."
Kenneth Bianchi And Angelo Buono Jr. Murdered Women And Dumped Their Bodies In The Hollywood Hills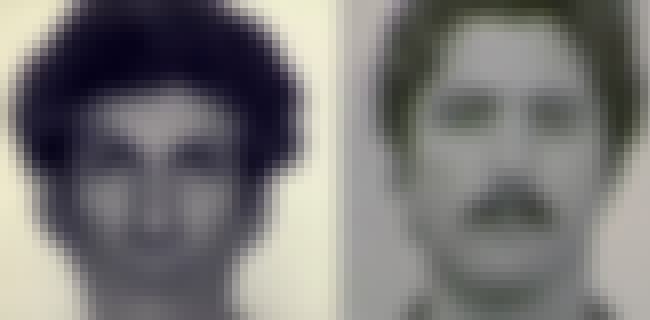 Over the course of just four months, cousins Kenneth Bianchi and Angelo Buono Jr. abducted 10 women and girls in and around Los Angeles. They subjected their victims to horrifying acts of rape and torture before strangling them to death. After the cousins killed their victims - who ranged in age from 12 to 28 - they disposed of their corpses in remote areas all over Los Angeles, leading the press to attribute the murders to the "Hillside Strangler."
While the media initially thought the killings had been perpetrated by a single offender, law enforcement knew they were the work of a duo, because they found biological evidence from two different people on the victims' bodies. The cousins' crimes were discovered when Bianchi - who had moved north to Washington - killed two more women, and was connected to those murders and his earlier crimes in Los Angeles.
In order to avoid the death penalty, Bianchi pleaded guilty to the murders; he was given a life sentence. Bianchi agreed to testify against his cousin and accomplice as well. Buono was convicted of the killings, and died in 2002 while serving a life sentence in a California prison.
Leonard Lake And Charles Ng Tortured And Murdered People In A California Cabin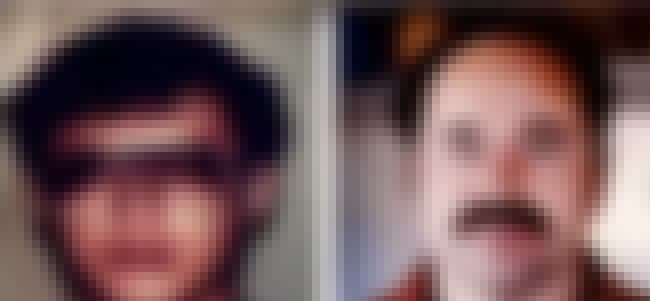 In 1985, police uncovered Leonard Lake and Charles Ng's shocking crimes of torture, rape, and murder when one of the men tried to steal a vise from a San Francisco hardware store. Ng fled the scene, but Lake was taken into custody. He died shortly after he arrived at the police station, having swallowed a cyanide tablet to end his life. Investigators eventually found the remote cabin the two men had called home in the Sierra Nevada foothills, and when officials searched the property, they found gruesome evidence of the crimes the deadly duo had committed over the course of two years.
Together, Lake and Ng had killed several people - including infants, men, and women - burying their bodies on the land surrounding the cabin. In addition to the human remains found on the property, authorities discovered several videotapes the men had taken of themselves brutally raping and torturing their female victims.
Law enforcement eventually captured Ng in Canada, and he was returned to the United States where he was convicted of killing 11 people. He was sentenced to death in 1999, and remains on death row in California.