films

Plots of Disney Movies Spelled Out in Emojis

1.0k votes
295 voters
46.6k views
28 items
Follow
Embed
Love Disney movies but hate the challenges they present to your super short attention span? Ever wish that they'd just ditch the classic plot lines and gorgeous art work and get to the point, already? Then you've come to the right place! Here we've collected quick retellings of all the best Disney movies, written in the language of the emoji. Yep, you read that right, below you'll find an entire mini-library featuring plots of Disney movies spelled out in emojis! Isn't this exciting?!
So if you love classic fairy tales but have the attention span of a two-year-old at Disneyland, these Disney emojis are perfect for you! Now there's no need to feel left out when your friends are talking about how bold Ariel was in standing up to her dad or how sweet it was when Aladdin and Jasmine took their first magic carpet ride together! Just scroll down and glance at these plots of Disney movies told with emojis and you'll be an expert on all things Disney without ever overloading your easily distracted brain! That's right, if you're ready to hear tales of love, intrigue, passion, and adventure then scroll on down!
Gear up for a ridiculously dumbed-down experience of the true magic of Disney… or at least the closest you're probably capable of getting to one! We've got Disney princesses and handsome princes just waiting to sweep you away into a world of classic stories - all told through the familiar medium of the emoji. Which emoji Disney tale is the most accurate? Cast your votes below!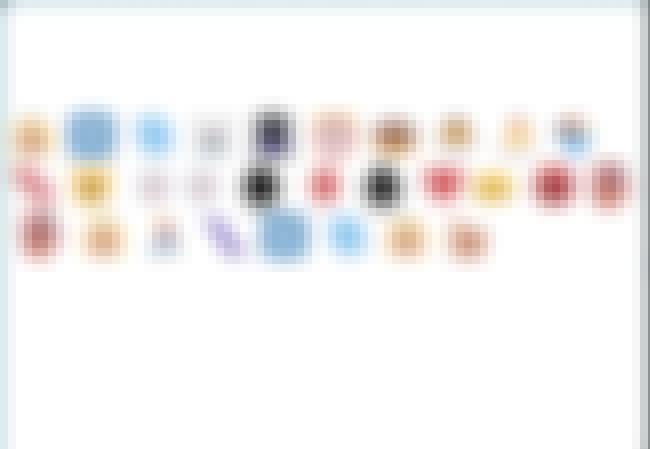 Once upon a time, a blonde girl got sucked into an alternate dimension where there were rushing rabbits and random dinner parties and more playing cards than in Vegas, wow! All of a sudden an angry queen gets really angry and wants to kill the blonde girl, oh no! So the blonde girl goes back to where it's safe - yay!
Also Ranked
#75 on The Best Musical Movies of All Time
#96 on Musical Movies With the Best Songs
#42 on The Best Animated Films Ever
#26 on The Best Movies for Kids
see more on Alice in Wonderland

Once there was a poor chick who really loved hanging out with mice but couldn't go to the ball because of her dumb step mom and crappy wardrobe. But then she found out she had a fairy godmother who, with the help of the mice, made her pretty so she could win the prince's heart. Her curfew threatened to ruin the whole set-up but luckily she left her super custom sized shoe behind so the prince could find her, yay!
Also Ranked
#55 on The Best Musical Movies of All Time
#67 on Musical Movies With the Best Songs
#35 on The Best Animated Films Ever
#36 on The Best Movies for Kids
see more on Cinderella

Once in Hawaii there was a kind of eccentric young girl who loved Elvis but was really lonely, aww. But then she met an alien and disaster ensued, oops! But things turned out cool in the end because the girl and the alien were such good friends that their friendship conquered all, yeah!
Also Ranked
#25 on The Best Animated Films Ever
#13 on The Best and Worst Disney Animated Movies
#96 on The Best Alien Movies Ever Made
#23 on The Best Disney Animated Movies of All Time
see more on Lilo & Stitch

Once upon a time there was a guy who was turned into a beast because he was mean. One day the beasty guy forced a girl's dad to trade her to him in exchange for freedom, crap! Luckily the beast had a killer library which he used to win the girl's heart and make her like him enough to convince everyone not to kill the beast, yay!
Also Ranked
#8 on The Best Musical Movies of All Time
#6 on Musical Movies With the Best Songs
#13 on The Best Animated Films Ever
#30 on The Greatest Soundtracks of All Time
see more on Beauty and the Beast