Attractions

List of Famous Plymouth Buildings & Structures

List of the famous landmarks that make up the Plymouth skyline, listed alphabetically with photos when available. Plymouth architectural landmarks as well as other major buildings, dwellings, and other structures in Plymouth are included on this list. Information about these Plymouth buildings is included on this list, such as when the building first opened and what architectural style it falls under. List includes both new buildings in Plymouth and older historic landmarks.
Buildings on this list include The Louvre and Rockland Memorial Library.
This list answers the question, "What are the most famous buildings in Plymouth?"
This is a good reference for research into the historical architecture in Plymouth. Famous architectural houses within the city of Plymouth are included as well, sometimes by address, other times listed by the name of the original home owner.
1
Additions to Mothercombe House, Plymouth
City/Town: Plymouth, United Kingdom, England, Devon, South West England, + more
Opened: Jan 01 1926
Architect: Edwin Lutyens
Created By: Edwin Lutyens
Style: Arts and Crafts movement
2
Bartlett-Russell-Hedge House
The Bartlett-Russell-Hedge House is an historic house at 32 Court Street in Plymouth, Massachusetts. The three story brick Federal-style house was built in 1803. THe house is five bays wide and three deep, with a low railing around the roof, and a cupola on top. The main entry is sheltered by a rounded portico which is probably a later addition. The house was listed on the National Register of Historic Places in 1976. ...more on Wikipedia
City/Town: Plymouth, Massachusetts, USA
Opened: Jan 01 1803
Style: Federal architecture
3
Bethel African Methodist Episcopal Church and Parsonage
The Bethel African Methodist Episcopal Church and Parsonage is an historic church and parsonage at 6 Sever Street in Plymouth, Massachusetts. The church is a modest 1-1/2 story wood frame structure, with transitional Greek Revival-Italianate styling, and was apparently built c. 1840 and used as a gymnasium. It was purchased by the local African Methodist Episcopal congregation and consecrated in 1870. The parsonage house is a vernacular 1-1/2 story wood frame house located about 20 feet behind the church; it was built in 1895. The buildings were listed on the National Register of Historic Places in 2007. ...more on Wikipedia
City/Town: Plymouth, Massachusetts, USA
Opened: Jan 01 1870
Style: Italianate architecture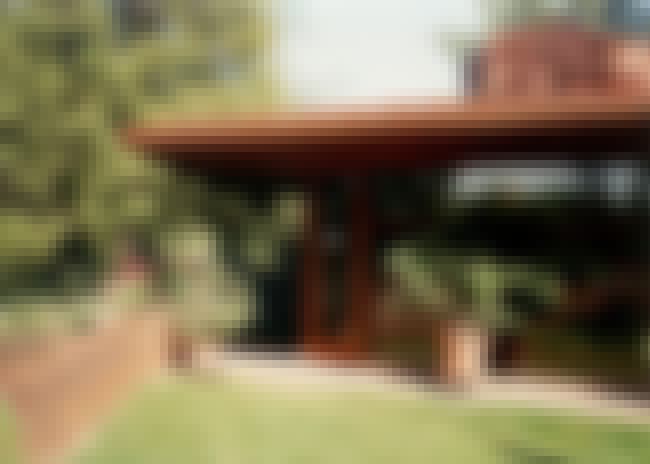 The Carlton D. Wall House is a Frank Lloyd Wright designed home in Plymouth, Michigan. It is one of Wright's more elaborate Usonian homes. In 1941, recently married Mr. and Mrs. Carlton David Wall, who were Wright's youngest clients, approached Wright to design a house for them after Carlton Wall studied Wright's architecture in college. Its form is a series of hexagons radiating from a central chimney or service core without any true right angles, with many different wings off it for a nursery, terrace, guest room and carport. The cypress and brick house came to be known as "Snowflake" because of the hexagonal patterns created by the diamond grid design. This was the first use of Wright's ...more on Wikipedia
City/Town: Plymouth, Michigan, USA
Opened: Jan 01 1941
Architect: Frank Lloyd Wright
Created By: Frank Lloyd Wright