Unspeakable Times
All The Times Popular Crime Podcasts Helped Reopen A Cold Case

Updated December 4, 2018
7.8k views
11 items
True crime feeds audiences' appetites for the grim, the dramatic, and the unsolved. From Truman Capote's In Cold Blood to The People v. OJ Simpson, true crime stories can draw substantial audiences. Investigative journalism is at a crossroads, especially with newspapers slowly fading away and readers having to choose among hundreds of online sources. Podcasts fill a unique space by integrating both information and entertainment.
Perhaps the greatest benefit of true crime podcasts is their ability to reach a wide audience. Before the internet, newspapers had a limited distribution range. From social media to websites, the news is now available at any time and continuously updated in small pieces, often obscuring the full picture.
True crime podcasts dissect one particular piece of crime-related news and relay as many facts as possible to their listeners, allowing them also to become detectives. Sometimes, people who hear these podcasts come forward with new information to help the case. Authorities have also reopened cold cases because of podcasts, which prove when done well, they're more than a simple story - many have had real-life implications.
'The Teacher's Pet' Interviewed Witnesses That Helped Lead To The Arrest Of Lyn Dawson's Murderer
On January 9, 1982, 33-year-old Lyn Dawson disappeared from her home in Sydney, Australia, leaving behind two daughters and her husband, physical education teacher Chris Dawson. Chris alleged that Lyn abandoned the family for a religious cult. However, on the day she mysteriously vanished, Joanne Curtis - a student of Chris's - moved into the home. Police later came to the conclusion that she was likely murdered, but they were unable to retrieve a body or gather enough evidence to arrest a suspect.
In May 2018, Australian journalist Hedley Thomas started a podcast titled The Teacher's Pet that delved into Lyn's sudden disappearance. The investigative podcast uncovered details surrounding the Dawson's tumultuous marriage, Chris's relationship with his student Joanne, and the shortcomings of the initial police investigation.
On December 4, 2018, police arrested Chris for the murder of Lyn. New South Wales police commissioner Mick Fuller said that "additional evidence" - including two pieces unearthed by the podcast - "helped [them] tie the pieces of the puzzle together."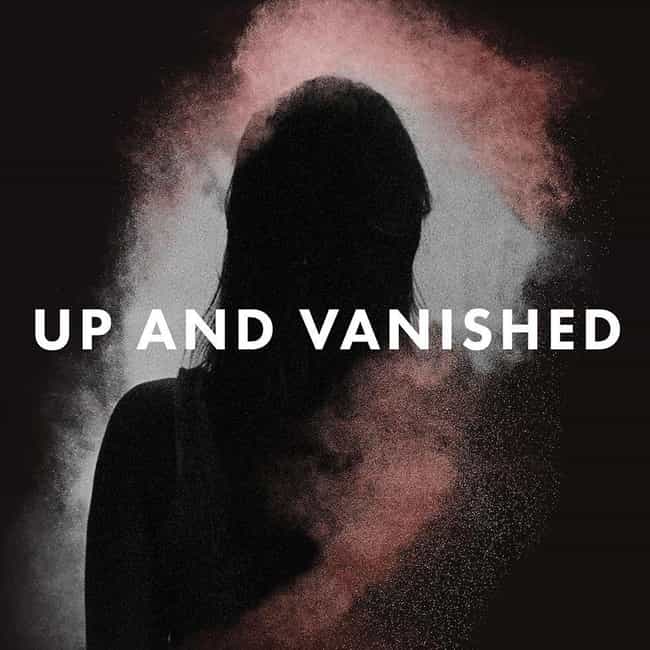 Police Arrested Two Men For A 2005 Murder After 'Up And Vanished' Kept The Case Alive
When high school history teacher Tara Grinstead didn't come to work on October 22, 2005, the school alerted Ocilla, GA, police. Authorities found the door to the former beauty queen's house locked with her car parked outside. Grinstead was missing, as were her keys and purse. Left with only one real clue - a single latex glove discovered in the front yard - police offered rewards for information regarding her disappearance. They put up a website, formed search parties, and hired private investigators.
The 48 Hours 2008 special report, "Stolen Beauty," stated authorities considered numerous men associated with Grinstead as suspects, but all had alibis. They found a fingerprint on the glove, but couldn't match it to anyone. In 2010, a judge legally declared Grinstead deceased.
Atlanta filmmaker Payne Lindsey heard Grinstead's story while seeking a case for a true crime podcast. He read through the Georgia Bureau of Investigation's online cold case file on Grinstead, and after posting his thoughts on a forum, a private investigator who spent 10 years on the case asked for Lindsey's help.
Lindsey visited Ocilla to talk to the locals firsthand. He debuted Up and Vanished in 2016, and as the podcast progressed, people felt more comfortable talking to Lindsey about Grinstead's disappearance.
After the podcast had circulated for six months, police arrested Grinstead's former student, Ryan Duke, and a few weeks later, Duke's former classmate, Bo Dukes, as well. According to 48 Hours, Dukes's girlfriend reported his involvement in the murder to the Georgia Bureau of Investigation. Dukes allegedly helped Duke bury Grinstead's body on a pecan farm after Duke told him he killed her.
Though they didn't mention Up and Vanished by name, authorities thanked the public for keeping the investigation alive. Without their help, it's possible Duke would have never faced charges for concealing a death, burglary, assault, and murder; and Dukes would have evaded justice after helping to hide the body. Judges lifted a gag order on the case in March 2018, allowing officials associated with the case to discuss it. Both Duke and Dukes await trial. Investigators have yet to find Grinstead's body.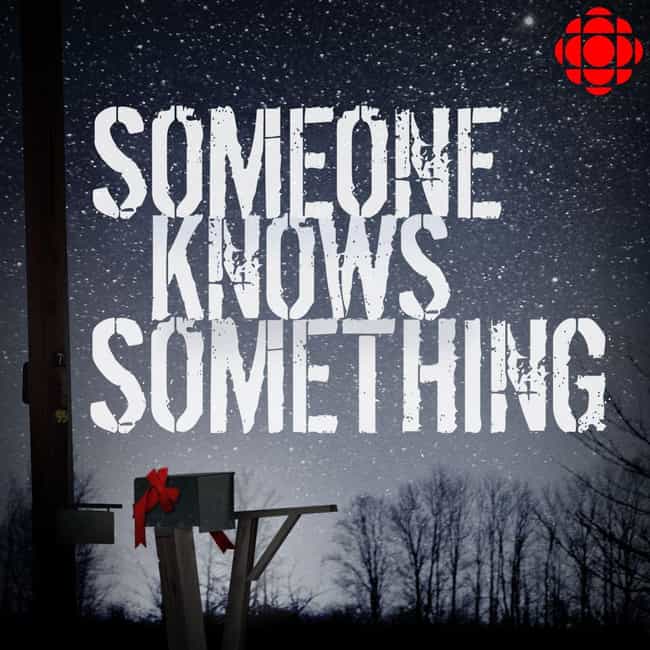 'Someone Knows Something' Found A Supposedly Dead Suspect In The Case Of Two Men Murdered By The KKK
Believing Black militants were allegedly transporting guns into the US, the Ku Klux Klan set their sights on 19-year old Henry Dee. Dee and Charles Moore hitchhiked on a highway near Meadville, MS, on May 2, 1964. A car pulled up alongside them and demanded they get in the vehicle.
Several Klan members took the men to the Homochitto National Forest, where they interrogated and beat them before placing them in the trunk of their car. The men then drove them to Louisiana, weighed them down, and left them to drown into the Mississippi River. Several months later, a team searching for three missing civil rights workers discovered the bodies of Dee and Moore.
The FBI got involved, leading to the arrest of Klansmen Charles Marcus Edwards and James Ford Seale in November 1964. The FBI allegedly convinced Edwards to admit to the kidnapping and beating, but he claimed he didn't kill the men.
After questioning Edwards and Seale extensively, the FBI turned the case over to Mississippi's district attorney, who dismissed the charges in January 1965. The FBI continued to investigate, but many Mississippi police officers refused to talk due to their ties with the KKK. Their main suspect, Seale, supposedly passed away.
The Canadian Broadcasting Corporation's David Ridgen learned about Dee and Moore's murder while researching another story. Interested in learning more, he spent 10 months searching for Thomas Moore, Charles's brother. They traveled together to Mississippi in 2005 and began putting the pieces together for what later became Season 3 of Ridgen's podcast, Someone Knows Something. In talking to locals, Ridgen and Moore discovered Seale was still alive. They used the information to persuade officials to reopen the case.
Convicted of conspiracy and kidnapping in 2007 by a grand jury , Seale received a sentence of three life terms. The judge granted Edwards immunity in 2006. Ridgen appreciates how his podcast and film documentary on the subject, Mississippi Cold Case, could bring so many pieces and people together to obtain justice for Moore and Dee. The series also highlighted the KKK's heavy influence on some areas of the South and its law enforcement community.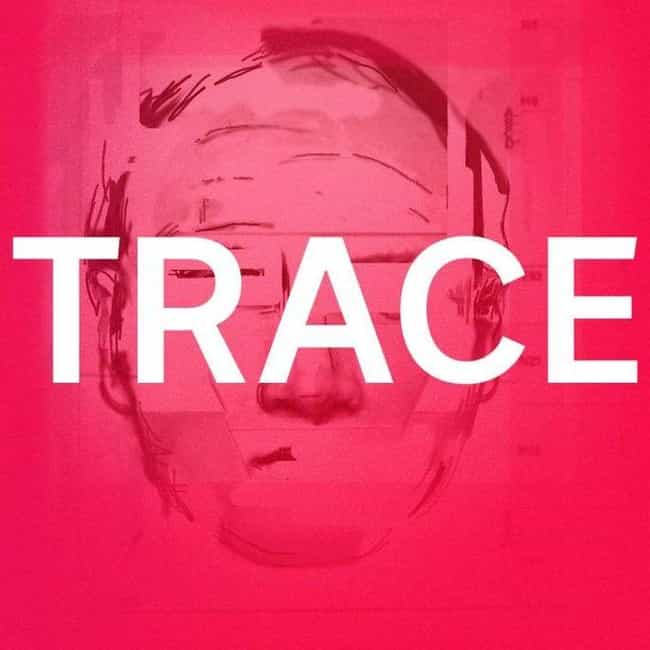 'Trace' Brought New Information About An Unsolved Murder To Light, Prompting Australian Courts To Consider Reopening The Case
Maria James was on the phone with her ex-spouse, John James, on June 17, 1980. She asked him to hold because she was in the kitchen with someone. John heard a yelp and what sounded like a one-sided conversation. Maria never returned to the phone.
He drove to her Melbourne home and bookstore out of concern and discovered Maria's body in her bedroom with 68 stab wounds. Australian police believed the killer was someone Maria knew.
In their search for suspects, they contacted Father Anthony Bongiorno to ask if he'd heard anything during his confession. Though authorities weren't accusing him, the priest became defensive and refused to help detectives. Police came up with prospective suspects, but all had alibis, or DNA testing precluded them.
In 2013, Bongiorno's sexual abuse of Maria's son, Adam, came to light. Adam's Tourette syndrome and cerebral palsy made communication difficult, but the 11-year-old boy could communicate the abuse to his mother. Adam claimed he told Maria the day before her murder, and believed that her wanting to confront Bongiorno over the matter is why she became a target.
Police had ruled out Bongiorno as a suspect because his DNA didn't appear on a bloody pillowcase considered a critical piece of evidence in the case. Two years after the fact, however, authorities realized the pillowcase wasn't from Maria's murder - it was evidence in a different case that police mistakenly mixed into Maria's files.
In 2016, the Australian Broadcasting Corporation released a podcast called Trace, which investigated the case. Thanks to their efforts, witness interviews brought forth new information.
In addition to publicly revealing the DNA mix-up and sexual assault allegations against Bongiorno, Trace interviewed an electrician who claims he witnessed the priest covered in blood that day; he claimed he cut himself on a fence and disappeared when the electrician went to get a first aid kit. The next day, he learned about a woman's murder near the church, but didn't put two and two together. Maria's home was less than 50 meters from Bongiorno's church where the electrician was working.
Maria's son Mark used this information to ask for a new inquest into the case. In January 2018, a coroner reviewed the evidence in hopes of reopening the case. As of March 2018, the Victoria Supreme Court was in the process of making their decision. Though Bongiorno is no longer alive, he remains the primary suspect.