Entertainment
Hollywood's Most Famous Pogo Sisters

Updated May 28, 2019
475 votes
142 voters
10.9k views
18 items
List Rules Pogo sisters, the female version of Eskimo brothers, are two women who have slept with the same man - vote up your favorite duos
Have you ever wondered what female Eskimo brothers are called? No? Well, we're going to tell you anyway. They're called "pogo sisters," due to the fact that they've both jumped on the same "pogo stick." Charming, right? Anyway, the term is a little more crude than "Eskimo brothers," but on the bright side, it's definitely less racist and equally as fun to say.
Naturally, there is a strong and extensive network of famous women who slept with the same man, so naturally we've made a list of them. Some of these women who dated the same man are totally cool about their pogo sisterhoods, while others would probably prefer not to be in the same pogo family. (We're looking at you, Jennifer Aniston and Angelina Jolie.) Either way, these famous females have all been linked forever by their pogo sisterhood.
Our list of pogo sisters mostly covers women of the past fifteen years or so, but there's even one example of a pogo sisterhood from Medieval times. Vote up your favorites!
Jennifer Aniston & Courtney Cox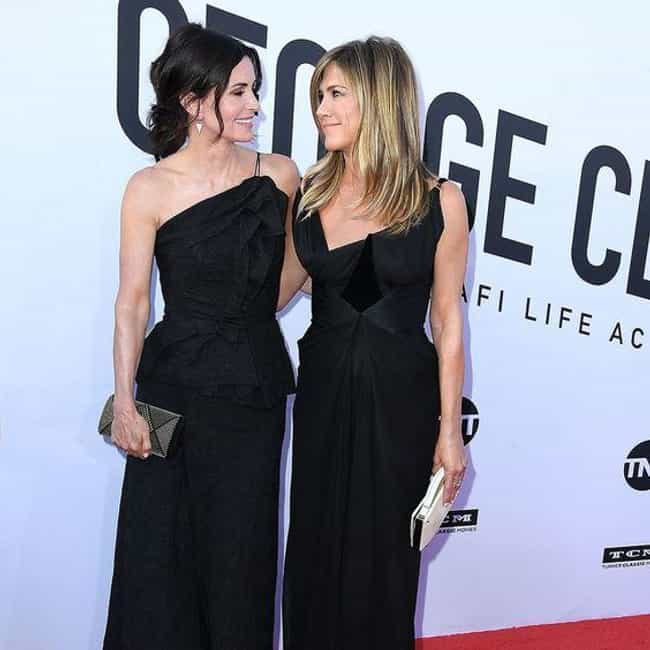 Jennifer Aniston lasted all of a week with
Counting Crows frontman Adam Duritz
before he moved onto her
friend
, Courtney Cox. Both ladies ended up upgrading later on.