Politics

Political Porn Parodies That Drain The Swamp

401 votes
183 voters
17.3k views
18 items
List Rules Vote up the strangest porn parodies based on politics.
Weird porn parodies are big business. Your average person off the street may not want to watch regular porn, because they find it offensive, degrading toward women, or perhaps a little too vanilla (or maybe that person is lying to you and is a porn fiend). Whatever the case may be, there's something different about porn parodies, which have a gleefully offensive sense of humor and a bunch of sex.
Aside from all the references you might recognize, funny porn parodies offer the clandestine pleasure of watching porn under the guise of a joke when you, and everyone with you, is secretly really enjoying it. Hell, it might even lead to an orgy. Within the milieu of satirical porn, political porn parodies are a beast of their own nature: they're topical, funny, and bring all the hot political sex everyone's looking for.
The best political parody porn leans into the fact that it's not here to present a trenchant critique of the political system. No one is watching a movie about Abraham Lincoln poking his junk through a top hat because they want to hear his nuanced thoughts on the emancipation of slaves. Still, a good current-events porn parody should make reference to things happening in society at the moment it was filmed. Given that there's basically no censorship at all in porn, there may not be another art form that has as much freedom and with the same immediacy.
Do the politics porn parodies on this list make good use of their contact with the American public? Let them know by voting up the strangest political parody pornography on the Internet. Just make sure no one is in the room with you.
Make America Gape Again: Five Trumps Gangbang Innocent Little America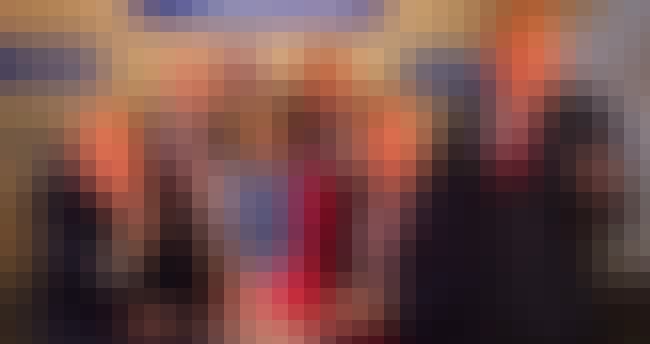 The trailer for Make America Gape Again is a discordant, Lynchian montage cutting between a woman wrapped in little beyond an American flag strutting before five guys in paper Trump masks; actual footage of Donald Trump at press conferences, campaign stops, debates, and other media events; and hardcore group sex. The disorienting slips between reality and fantasy are augmented by weird video effects, and the whole thing seems to prove many points Guy Debord made more than it does advertise porn.
As star Ella Nova says in the trailer: "Trump's going f*ck America, and DP America, and double anal America, and cum all over America, and f*ckin'... America's going to be wrecked."
It's unclear whether she's speaking metaphorically or literally. Probably both. He is, after all, Daddy Trump. And Daddy is very naughty. Hell, the movie is a borderline gangbang rape scene - the Trumps rip Nova's American flag from her body as she shakes in fear and they shout "It's made in China!" Tags on a short Pornhub clip for the movie include "slapping," "rough anal," "whipping," and "ass gape."
When the action is all over, and Nova's kneeling on the floor covered in saliva, ejaculate, and her own tears, she bleats pathetically "This isn't what I expected," to which an unseen Trump replies "And this is only the first term!" while laughing.

Agree or disagree?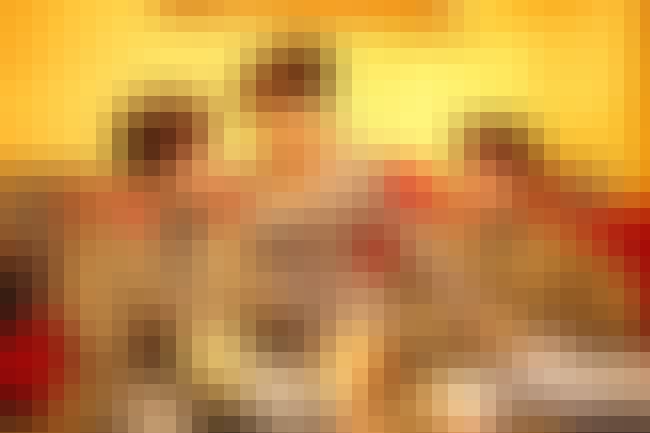 Who's Nailin' Paylin?, a feature-length porn parody from Hustler, opens with two Russian soldiers knocking on Serra Paylin's door. Their tank broke down and they need to use her phone to call the Kremlin. It less than two minutes, they're both inside her.
In the next scene, you meet Bill O'Rally, a newscaster with a hot headline: "Paylin endorses Russian penetration!" From that point forward, naughtiness ensues. Paylin's husband does her intern up the ass, and it all ends with a lesbian threesome featuring Paylin slurping and slapping on stand-ins for Condoleza Rice and Hillary Clinton.
You'll also enjoy cream dream sequences. In one, Paylin sleeps with her husband's business partner (they own a snow mobile dealership). In another, she thinks back to her college days, when she thought the Earth was 10,000 years old. In this dream, she asks a college professor about protecting herself from witchcraft. He recommends cunnilingus, and goes down on her.
Some fun background information, if you care to do additional reading: according to John Patterson, who wrote a lengthy piece in the Guardian, Who's Nailin' Paylin? offered Larry Flynt the opportunity to settle old scores, from the days when he was targeted by right wing demagogues as a threat to American decency.

Agree or disagree?
see more on Who's Nailin' Paylin?
Here Cums The President: The Penis-In-Chief Orders Penetration Of Foreign Territory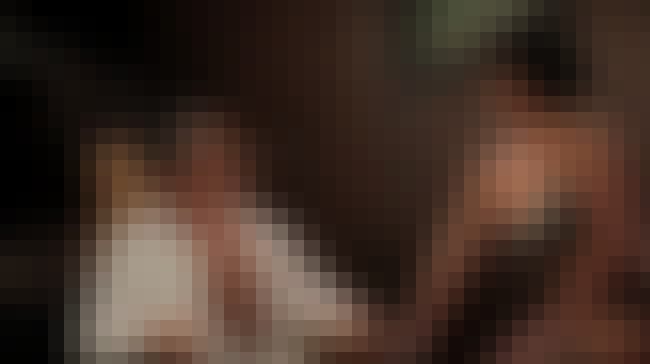 Here Cums the President gets it. This movie knows you don't want to watch a bunch of different films about presidents having sex. You want the ease of having one film made up of vignettes of presidents having sex. It offers saucy wild-hog-caught-thrashing-in-the-bramble action sure to get your flag pole at attention while you polish the Washington monument and or explore your own private Oval Office, while serving enough ridiculous humor to not be a high-speed-scrub fest.
All the major presidents are represented. You'll see JFK, George Washington, LBJ, and Richard Nixon. FDR even gets to drop his famous bon mot, "You have nothing to fear but fear itself. Now, here comes the Franklin Express!"
The movie dedicates 20 to 30 minutes to each president, so hopefully you have a day free to take in history. JFK unleashes his Boston steamer in Marilyn Monroe after cooing "Ask not what I can do for you, but what you can do for my c*ck." Nixon travels to China, where he tells a masseuse "I want world peace, and to open you up like a China cabinet. Now show me your great walls." LBJ desegregates America by gifting a black woman his Penis-in-Chief, and George Washington does the opposite of chopping down a cherry by stuffing his newly erected wood in Martha's cherry pie.

Agree or disagree?
Camsoda's Mass Debate 2016: Bernie Punishes Hillary's DNC And Trump Foxes Megyn Kelly
Great title aside, CamSoda's Mass Debate 2016 is train wreck, which really shouldn't be surprising, given that CamSoda specializes in live cam porn, not carefully written and produced content.
The audio is terrible, though honestly that shouldn't be an issue in a short in which people pretending to be Bernie Sanders, Hillary Clinton, Donald Trump, and Megyn Kelly have sex. But there's legitimately ten minutes before any sex happens, and the clip starts with Trump introducting himself by saying "Ya'll know who I am. I'm Donald Trump, and I'm the best thing since wet p*ssy," to which Megyn Kelly, who has a San Fernando Valley accent, responds, "I doubt that."
Trump then talks about building a glory hole in the border wall, and tells Hillary Bill will be right there alongside him at the hole. You can see the actors reading the scripts as they deliver lines like "I'm sure every guy on the security staff will have a ten-inch c*ck and eats p*ssy like me."
Even when the four-way freak-fest breaks out - it happens in part because Megyn Kelly and Hillary Clinton respect Trump for his love of eating p*ssy and desire to get ear-deep in their thighs - the whole thing feels a bit like catching your parents having sex. Bernie, in his wig, rails Hillary in the corner while muttering stuff like "I haven't had head like this since the '60s" while Hillary asks "Do you play the saxaphone?" Trump and Kelly, front and center, make weird choking noises and look far too old and upper-middle-class-vanilla to be sexy.
It's not a comfortable film to watch, and as far as political satire goes, it's fairly lean.

Agree or disagree?