Sports
Politicians Sucking at Sports

272 votes
64 voters
9.3k views
10 items
Politicians sucking at sports are not limited to the poorly placed ceremonial first pitches or the occasional candid shot of a politician eating sand playing sports on the beach. Politicians have found innovative and new ways to fail at sports, including by pretending to talk about sports when they have no clue about the topic.
Nearly every politician has been invited to throw out a ceremonial pitch at a baseball game but few have done as poorly as former Florida Governor Charlie Christ who missed home plate by several feet. Former President George W. Bush didn't do much better and looked beyond ridiculous in the process.
But it was a ceremonial kick at a high school football game that made one politician the poster child of politicians sucking at sports. Rob Ford, mayor of Toronto, was photographed attempting to kick a football and the image was printed in the newspaper. The comical image got the Photoshop treatment numerous times in the days following and became a full-fledged meme with Ford kicking various objects and even skipping down the Yellow Brick Road.
Other politicians have shown exactly how out of touch with any normalcy by attempting to talk about sports and failing miserably. Thomas Menino, the mayor of Boston, along with GOP presidential candidates Newt Gingrich and Rick Santorum all were found guilty of this gaffe as their highly inaccurate mention of important facts in the sports world sank faster than their approval ratings.
These instances of politicians sucking at sports prove that politicians may be great at the whole government thing but athletes they are not. Heck, as former Vice President Dick Cheney proved, even recreational sports can turn into disaster and the next thing you know someone gets shot in the face. Keep your day jobs politicians, leave the big leagues to the professionals.
John Kerry, the 68-year-old senator from Massachusetts, showed up at Barack Obama's 2012 State of the Union address with two black eyed he suffered as a result of playing ice hockey, a favorite pastime of his.
Is this embarrassing?
see more on John Kerry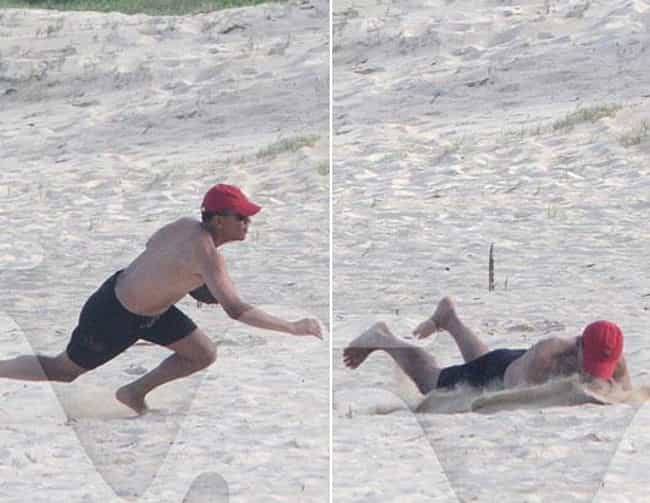 Known more for his basketball skills, President Barack Obama ate some sand during a casual game of beach football in Hawaii as the First Family rang in 2012 on vacation.

Is this embarrassing?
see more on Barack Obama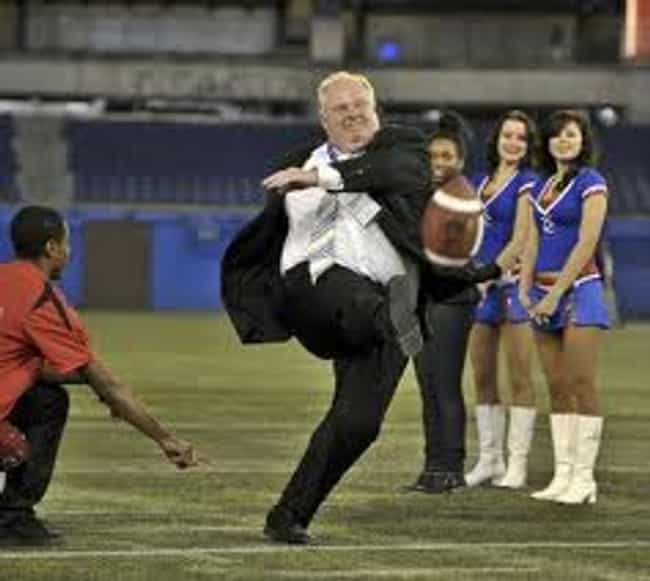 Rob Ford, mayor of Toronto, Canada, found himself the topic of an Internet meme after a well-timed photograph of him kicking a football at a high school game went viral.

Is this embarrassing?
see more on Rob Ford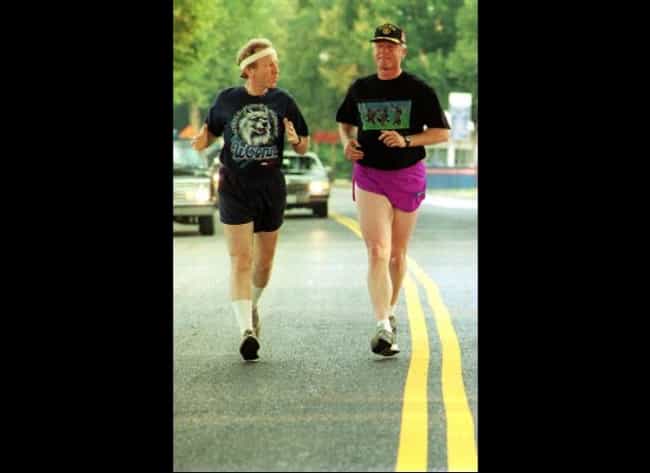 Former President Bill Clinton may not technically suck at running, a favorite sport of his, but those running shorts are enough to deem the act a complete fail.

Is this embarrassing?
see more on Bill Clinton