Politics

Politicians Who Do the Best Thumb Point Thing

435 votes
81 voters
1.4k views
28 items
Occasionally, it's fun to judge politicians, not by their policies, but by their ability to do the thumb point thing that Bill Clinton made de rigueur in the '90s. If you don't know what we're talking about, check out photos of Clinton on the campaign trail and you'll start seeing the thumb point hand gesture everywhere you look. From incumbent city councilmen to state senators, the thumb point thing is no longer an affectation of small town witticism – it's just the way business is done. Break out your dad's hand grip tool and get ready to practice while you check out this list of the politicians with the best thumb point hand gesture thing.
If you haven't been able to tell, we're not sure what to call the thumb point hand gesture thing. "The Clinton Thumb" seems to get the most play around the web, but now that there are two Clinton's clogging up the politosphere, it doesn't feel right to attribute the gesture to an abstract "Clinton." Maybe we'll star calling it "Uncle Bill's Thumb." But even that feels icky. If you've got a better name for it, leave it in the comment section!.
This list won't tell you who to vote for in the next election, but it will show you who has the best presidential thumb point thing – and that's got to be worth something.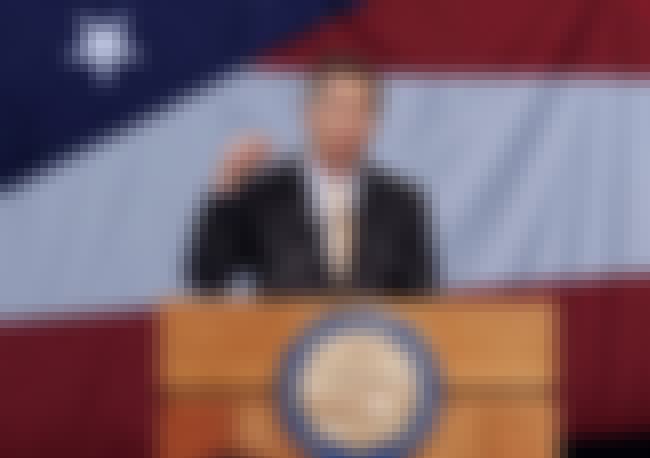 John Richard Kasich is the 69th Governor of Ohio, in office since 2011. A member of the Republican Party, he previously served as a member of the United States House of Representatives, representing Ohio's 12th congressional district from 1983 to 2001. He was a commentator on Fox News Channel, hosting Heartland with John Kasich. He also worked as an investment banker, as managing director of Lehman Brothers' Columbus, Ohio office until the firm collapsed in 2008. In the 2010 Ohio gubernatorial election, Kasich defeated Democratic incumbent Ted Strickland, 49% to 47%. He was re-elected in a landslide in 2014, defeating Democrat Ed FitzGerald, the County Executive of Cuyahoga County, 64% to ...more on Wikipedia
Also Ranked
#1 on Republicans Who Are the Best at Reaching Across the Aisle
#1 on Which Republican Candidate Would Lead the US Best in a War?
#2 on Which Republican Candidate Would ACTUALLY Lower Taxes?
#9 on Which GOP Candidates Will Be the Best for White Men?

Agree or disagree?
see more on John Kasich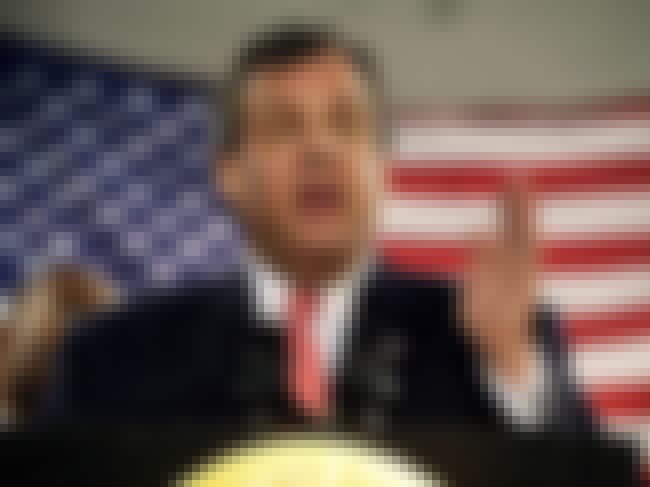 Christopher James "Chris" Christie is an American politician and member of the Republican Party who has served as the 55th Governor of New Jersey since January 2010. Born in Newark in 1962, Christie volunteered for the gubernatorial campaign of Republican Thomas Kean when he was 15. A 1984 graduate of the University of Delaware, Christie earned a J.D. at Seton Hall University School of Law. Christie joined a Cranford, New Jersey, law firm in 1987, rose to become a partner in 1993, and continued practicing until 2002. He was elected county legislator in Morris County, serving from 1995 to 1998, during which time he generally pushed for lower taxes and lower spending. By 2002, Christie had ...more on Wikipedia
Also Ranked
#29 on Famous Politicians You'd Want to Have a Beer With
#27 on The Most Trustworthy Politicians
#31 on Who Do You Think Is Really Making Decisions In The White House?
#9 on Republicans Who Are the Best at Reaching Across the Aisle

Agree or disagree?
see more on Chris Christie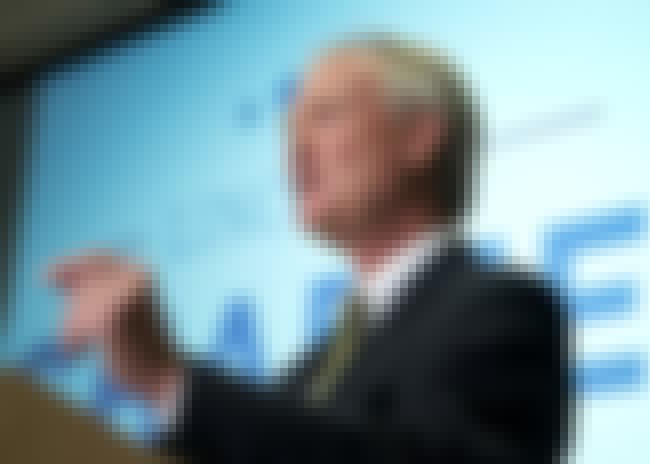 Lincoln Davenport Chafee is an American politician who served as the 74th Governor of Rhode Island from January 2011 to January 2015. Prior to his election as governor, Chafee served in the United States Senate as a Republican from 1999 until 2007. That same year, he left the Republican Party and became an independent. He was the first independent to serve as Governor of Rhode Island since John Collins, who served 1786–1790. On May 29, 2013, he announced he was switching his registration to the Democratic Party. On September 4, 2013, facing low approval ratings, Chafee announced that he would not seek re-election to a second term as Governor. A Rhode Island native educated at Phillips ...more on Wikipedia
Also Ranked
#15 on 2016 Politicians Who Are Best at Evading Questions
#9 on The Most Likable 2016 US Presidential Candidates
#20 on The Best 2016 Presidential Candidates

Agree or disagree?
see more on Lincoln Chafee