Entertainment
Poltergeist 2015 Movie Quotes

32 votes
22 voters
1.2k views
8 items
Poltergeist 2015 movie quotes revisit the classic Steven Spielberg horror film in a reboot. Based on the original film by Spielberg, Michael Grais and Mark Victor, the remake was directed by Gil Kenan using a screenplay by David Lindsay-Abaire. Poltergeist opened in theaters on May 22, 2015.
In Poltergeist, the Bowen family, including mother Amy (Rosemarie DeWitt), father Eric (Sam Rockwell), teen daughter Kendra (Saxon Sharbino), son Griffin (Kyle Catlett) and younger daughter Madison (Kennedi Clements) move into a home in a nice, quiet neighborhood. Things are going well, at least until Madison learns that the house has some interesting happenings, and, while Kendra is babysitting, Madison goes missing.
This leaves the Bowen family distraught and not sure where to turn. Since they cannot go to the police, Amy and Eric seek out assistance from Carrigan Burke (Jared Harris) and Dr. Claire Powell (Jane Adams) to deal with the poltergeist in their home and get their beloved daughter back. While Carrigan and Claire can help, getting Madison back is easier said than done, especially when the spirits are still there and on the attack.
Poltergeist
brings some mainstream horror to theaters already showing other films such as
Tomorrowland
,
Mad Max: Fury Road
,
Pitch Perfect 2
,
Playing It Cool
and
Hot Pursuit
.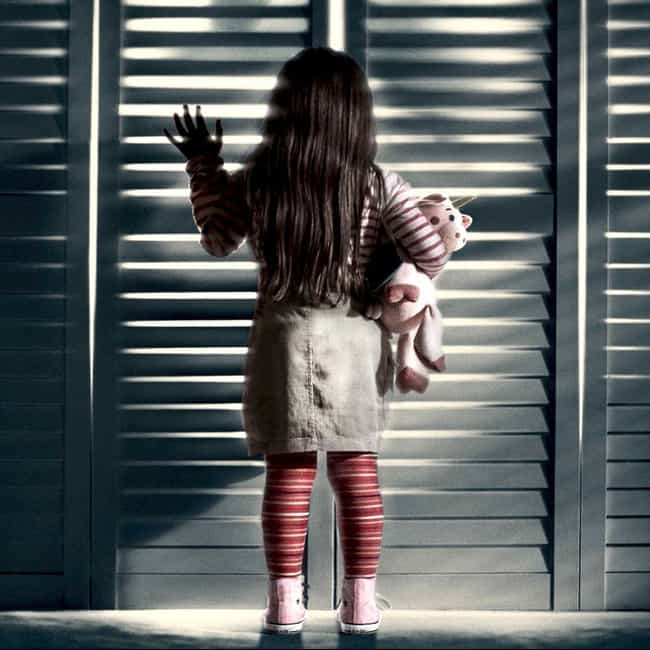 Madison Bowen: Oh, how will you get here?
Griffin Bowen: Who are you talking to?
Griffin finds Madison in her room seemingly talking to herself. As we later learn, she's not talking to herself but rather the spirits that are infesting her room.

Should this be higher or lower?
Madison Was the First One to Notice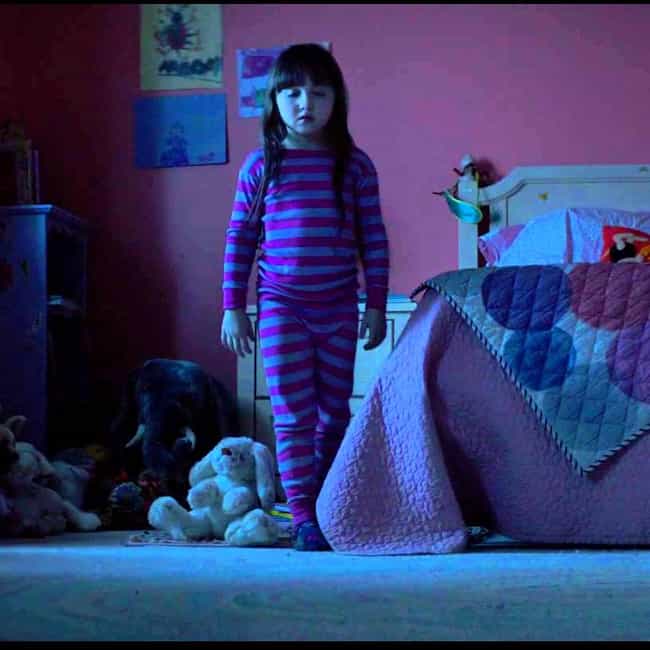 Amy Bowen: We didn't know where else to go.
Dr. Claire Powell: You did the right thing by coming here.
Amy Bowen: Maddie was the first one to notice things.
Dr. Claire Powell: When was the last time you had contact with her before she was taken?
Not knowing what to do in her unique situation, Amy seeks the advice of Dr. Claire Powell on what to do about the poltergeist in her home. Dr. Powell seems as though she's is the right person to provide some much-needed help to find Madison.

Should this be higher or lower?
Carrigan Burke: First things first, your daughter is here and she's alive. This development was built on a cemetery. This isn't just a few pissed off spirits we're dealing with. It's a poltergeist.
Carrigan explains just what is happening in the Bowen home and where their missing daughter, Madison, is. The area was built over a cemetery meaning all sorts of spirits are looming and they're not happy.
Should this be higher or lower?
We Just Want Our Daughter Back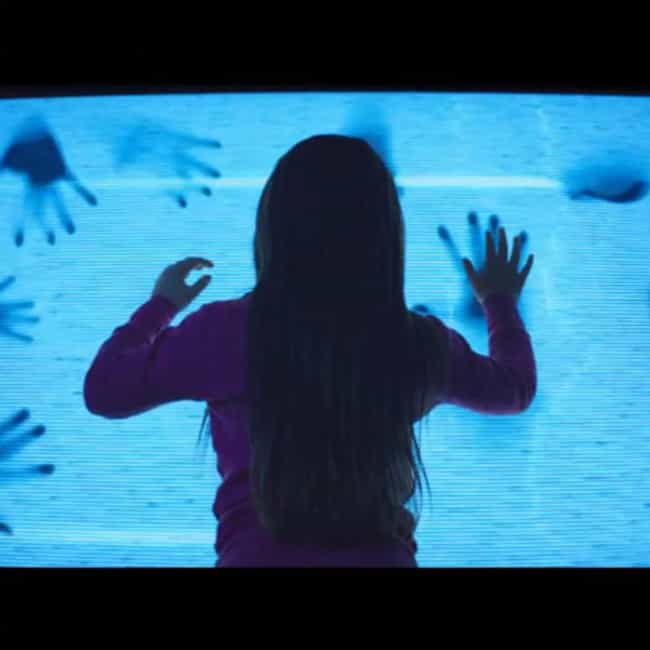 Eric Bowen: We just want our daughter back.
Carrigan Burke: The door into their world could close at any moment. If that happens, there's no getting her back. I want you all to clear your minds. They already know what scares you.
Eric pleads with Carrigan about how they can get their missing daughter back from the spirits. As Carrigan explains, there is a way but it's not going to be easy.

Should this be higher or lower?