Weird History
7 Presidents Who Were Way Poorer Than You Realize

Updated September 15, 2017
17.3k views
7 items
If you are one of the millions of Americans currently struggling with the consequences of bad financial decision making, you can take some comfort in the fact that you are not alone. We all make mistakes with money; teachers, plumbers, lawyers, even presidents. You might find this hard to believe, but there are many US presidents who went broke.
This list is going to cover presidents who lost their money in the most egregious ways. Spoiler alert: it turns out most of the guys who are on money were absolutely terrible with it.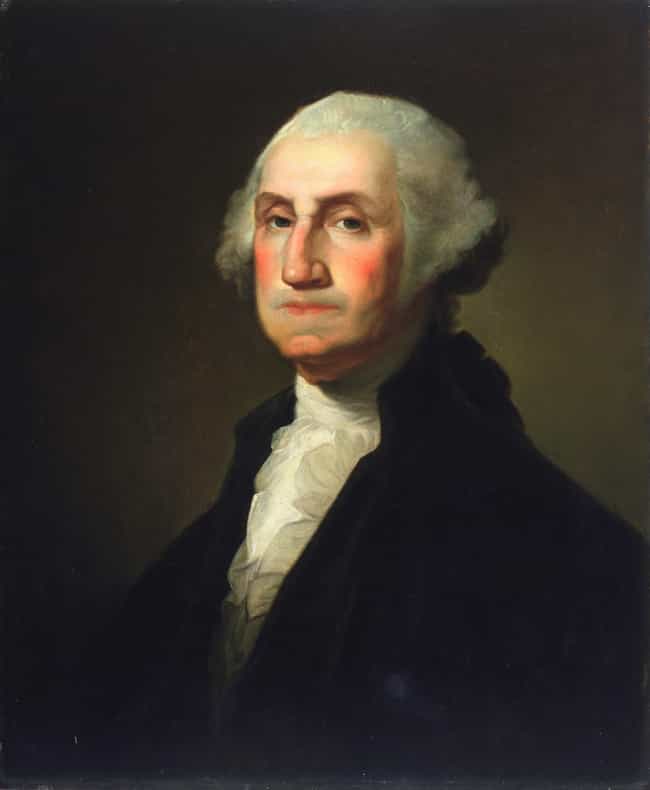 In the 1760s, George Washington went completely broke when his tobacco farm flopped. Washington went into business with a British Merchant named Robert Cary. Washington grew the tobacco and Cary distributed it. As you can probably guess, it did not go too well.
Washington believed that Cary was selling his tobacco for too cheap and mismanaging his supplies. Within a few years of business, Washington's farm began to hemorrhage money, but Cary agreed to finance the whole endeavor on credit until Washington's business improved. Washington ultimately fell into so much debt that he began feeling like a prisoner. By 1773, Cary and Washington had and unsalvageable business relationship.
The death of Washington's daughter along with the decision to diversify his crops left Washington with just enough money to settle his debt. By 1774, he was able to settle his debt with Cary and sever all business ties with him.
George Washington remained so poor that in order to go to Philadelphia to preside over the constitutional convention, he had to borrow money from George Mason.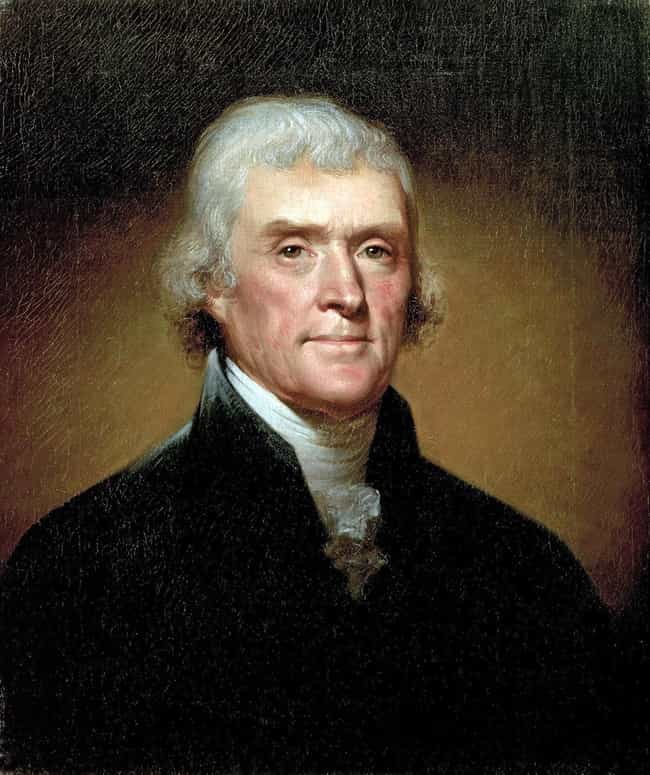 Thomas Jefferson spent his life in perpetual debt, always borrowing money with the hopes of impressing his peers with expensive clothing, fine wines, and his house, Monticello. Jefferson borrowed money from everyone, even one of his slaves! Can you believe the nerve?
Other factors definitely contributed to Jefferson's debt problem. For starters, his agricultural business ventures continued to drain him of money. He also inherited debt from his father-in-law's passing and a loan he cosigned. Things progressively got worse for Jefferson. He eventually took on new loans just to pay the interest on old loans.
In 1826, Jefferson petitioned the Virginia legislature to sponsor a lottery for his belongings. While the legislature eventually approved this, it only raised a fraction of the money Jefferson needed. On July 4th, 1826, Jefferson died with over $100,000 in debt.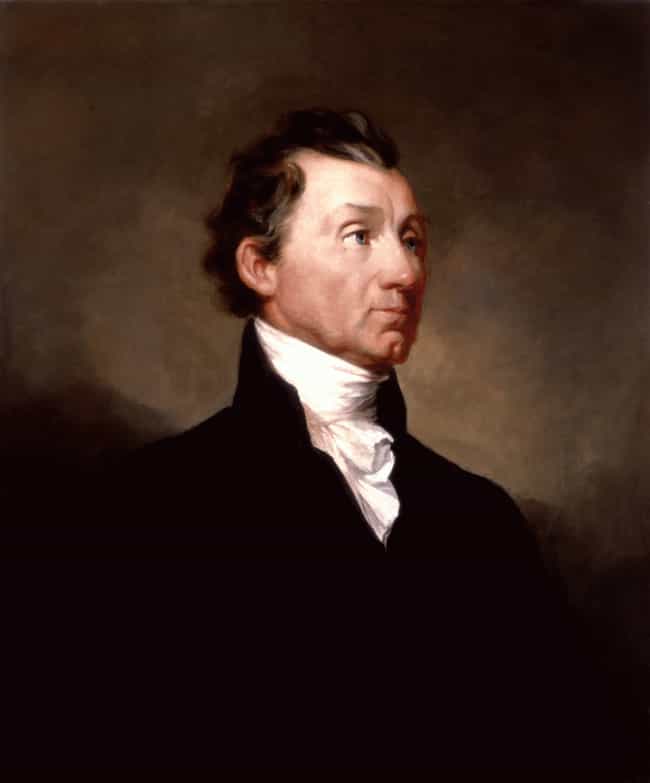 James Monroe lost most of his money while serving as the fifth President of the United States. Since the parameters of the job were not well defined at that time, Monroe often had to go out of pocket to conduct business. He bankrolled his own travel, staff, and lodging expenses.
Monroe really got into financial trouble when he and his wife attempted to refurbish and restore the White House. Monroe set a budget for fifty thousand dollars for the project, but spending went way above that. Monroe went further into debt after he ran a plantation into the ground.
The sad part of Monroe's poverty is he started out in life pretty damn wealthy. But in 1831, Monroe died in debt.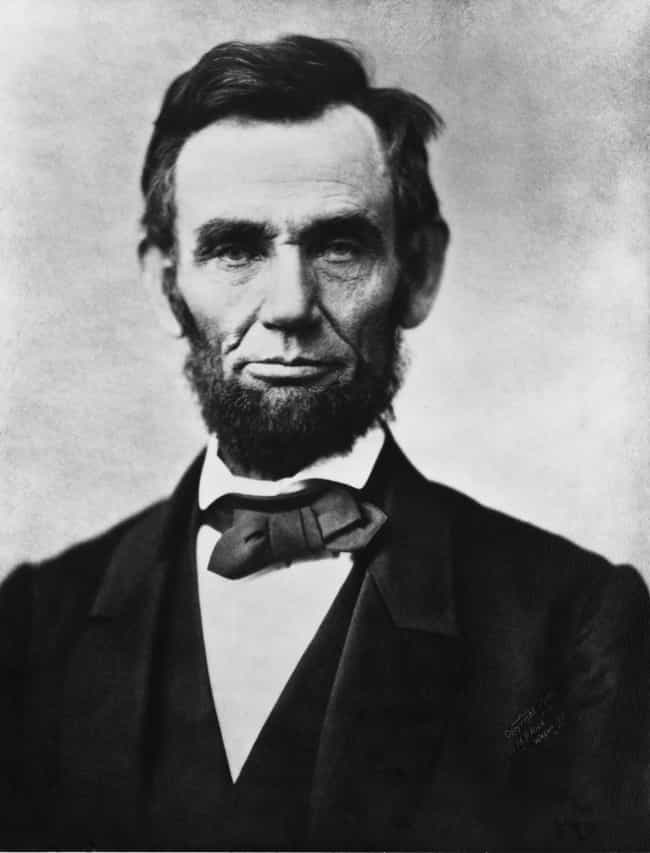 A series of unfortunate events left future president Abraham Lincoln poor and broke in the early 1830s.
Abraham Lincoln purchased a stake in a general store in New Salem, IL, which made him business partners with a man named William Berry. Lincoln saw general store owners as an essential part of a community; they were informative, entertaining, and providers of everything the townspeople needed. In 1831, the Berry-Lincoln store was open for business, but unfortunately not for long.
Despite the fact that the economy was strong, the store struggled. It is unclear if this was due to mismanagement or a miscalculation of the necessity of the store, but in 1833, Berry-Lincoln closed its doors for good and its owners were left with the debt.
In 1835, William Berry died, leaving Lincoln with his portion of the debt. The total of Lincoln's debt was $1,000, which is equivalent to about $27,000 today. This debt took Lincoln a long time to pay off in full. He even jokingly referred to it as his "national debt."