Popes
Here's What A Day In The Life Of Pope Francis Really Looks Like

Updated January 24, 2020
20.2k views
13 items
Pope Francis is one of the most famous people on the planet, and like most celebrities, he lives his life in the public eye. You know his face and some of his achievements. But, have you ever wondered what he gets up to away from the cameras? What does the Pope do all day?
The Pope's daily routine is fairly normal, all things considered. He wakes up early, celebrates mass, and eats surprisingly unfussy meals – though he apparently longs to nosh on pizza. Outside of his public engagements, the day-to-day schedule of the Pope is essentially up to him. Typically, it's more filled with appointments and prayers than rides in the Popemobile.
Since he was elected in 2013, following years of sometimes-controversial service in Argentina and elsewhere, Pope Francis has become known for his comparatively progressive views and welcoming demeanor. "The People's Pope" is regarded as genuinely humble, so you probably won't be surprised to learn that he also chooses to live as humbly as possible.
His Day Starts At 4.30 A.M.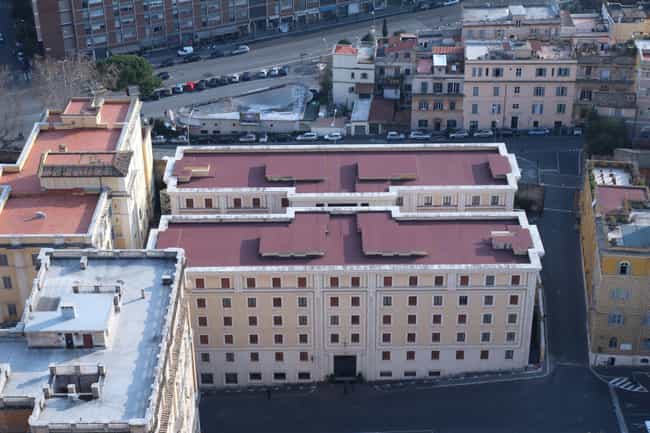 The Pope is a very early riser. He's always up before 5 a.m., and then spends the next two hours praying, studying scripture, and getting the morning's homily prepared.
His digs are surprisingly modest, too. Traditionally, the Pope resides in the grand papal apartment at the top of the Vatican's Apostolic Palace, but Pope Francis felt he would be more comfortable in a two-room home in the Domus Santa Marta, a hotel-style building located behind a gas station, of all places.
His neighbors include the cardinals who selected him during the conclave.
He Celebrates An Intimate Mass At 7 A.M.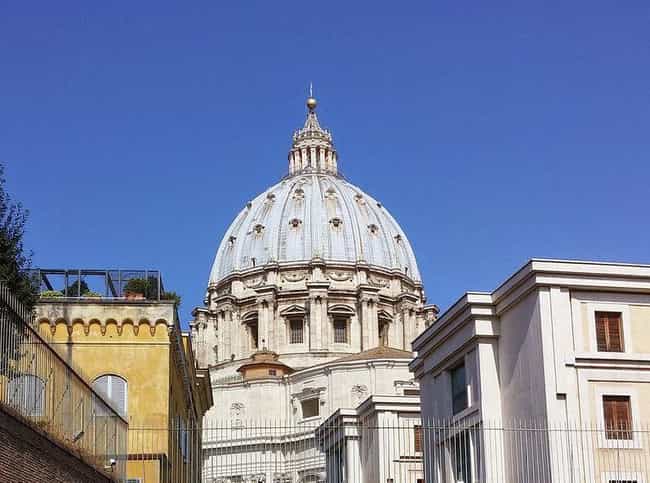 At 7 a.m., Pope Francis heads down to celebrate mass in Santa Martha's chapel, usually dressed down in a simple liturgical cloth. Rather than make a grand entrance with an entourage of alter boys, he chooses to slip in from the side. Sébastien Maillard, the Vatican correspondent for Rome's La Croix, described this semi-public event as "the most privileged way to watch and get close to him."
The Pope always frames his message with a "thought of the day," and when he's finished, he moves silently to the back of the chapel to pray among the select attendees. As the Pope leaves, he'll make sure to personally greet every person gathered outside the chapel in the atrium.
He Eats Breakfast At 8 A.M. And Never Dines Alone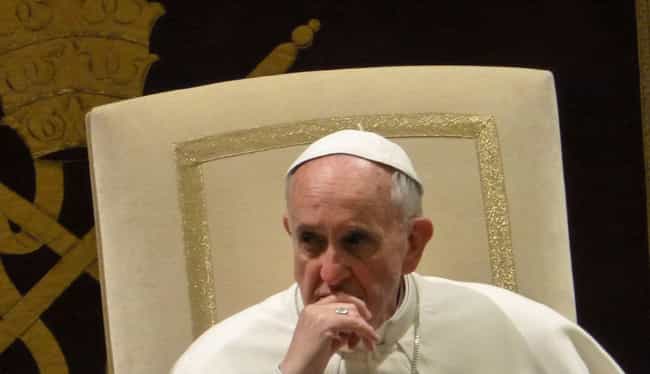 Following mass, Pope Francis makes his way to the hotel's cafeteria for breakfast, usually at about 8 a.m. He has a "usual" table for breakfast, lunch, and dinner, and never dines alone. A few privileged guests keep him company, while other visitors sit in the dining hall and try not to stare at him too much.
So, what does a papal breakfast look like? For Pope Francis, it's normally freshly squeezed orange juice and membrillo (quince paste) – a popular dish from his homeland, Argentina. Apparently, kosher food was served once when rabbi friends of his dined with him.
He Spends Most Of The Morning Working From His Home Office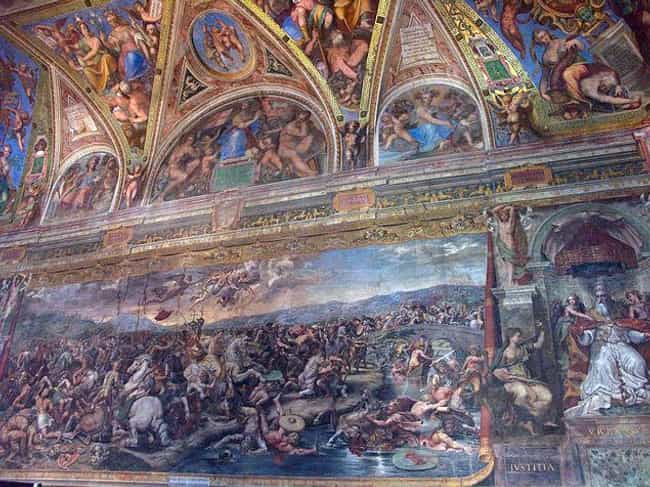 If he doesn't have a day full of official meet-and-greets, Pope Francis will withdraw after breakfast to his second-floor Santa Marta residence. The entire floor has been appropriated to serve as a home office for him, and according to journalist Antonio Spadaro, "the setting is simple, austere. The workspace occupied by the desk is small." Decorations are restricted to religious objects.
The Pope busies himself by reading, reciting the rosary, or traveling to the Apostolic Palace to address formal audiences.