Entertainment
Popstar Never Stop Never Stopping Movie Quotes

Updated August 15, 2019
143 votes
95 voters
17.2k views
10 items
Here are the best Popstar: Never Stop Never Stopping quotes, featuring some of the best dialogue from the story of a borderline out-of-control pop singer to theaters in a music mockumentary. The comedy film was written by The Lonely Island trio of Akiva Schaffer, Andy Samberg and Jorma Taccone. Samberg also portrays the main character, while Schaffer and Taccone directed.
In Popstar: Never Stop Never Stopping, the life of Conner Friel (Sandy Samberg), AKA Conner4real, is chronicled. From comments about his musical talent from his mother (Joan Cusack) to moments captured with his love interest Ashley (Imogen Poots) to run-ins with paparazzi and his nemesis (Will Arnett and Martin Sheen, respectively), all aspects of Connor's life are showcased.
Also featured are no fewer than all 32 of his paid staff, including his manager (Tim Meadows), publicist (Sarah Silverman), DJ (Jorma Taccone), lyricist (Akiva Schaffer) and roadie (Bill Hader). Like any normal pop star, Conner also employs a bagpiper (Will Forte), and, perhaps most importantly, unicorn tamer (Pink).
Featuring a slew of celebrity cameos, Popstar: Never Stop Never Stopping opened in theaters alongside movies such as Teenage Mutant Ninja Turtles: Out of the Shadows, Alice Through the Looking Glass, X-Men: Apocalypse and The Nice Guys.
back to page 1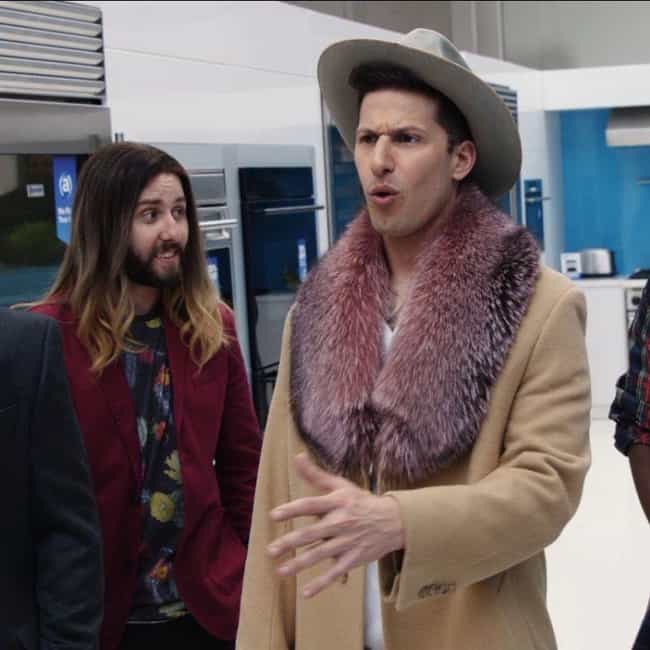 Connor: Debra's a genius!
Deborah: It's pronounced Deborah.
Connor: What's the origin of that?
Deborah: I believe Debra.
Connor meets with his sponsor, Deborah. A simple mispronunciation sends Connor into a series of really deep thoughts about the origin of names.
Should this be higher or lower?
32 People on His Personal Payroll
Manager: Connor currently has 32 people on his personal payroll.
Publicist: Sure, Connor surrounds himself with people who are agreeable.
...
Owen: We're like McCartney and...
Connor: Kanye
Owen: Yeah, I was, yeah
...
Lawrence: All my woodwork is kind of my passion. This one's a mask. It's still me.
...
Publicist: I'd love to get Connor to the point where he's just kind of everywhere like oxygen or gravity or clinical depression. He's just everywhere.
...
Roadie: I make sure all the instruments are tip top. No one really plays guitar but we got them here in case he wants one.
Connor's 32-person paid entourage is introduced, or at least the main characters. While his manager and publicist are surely needed, whether his unicorn tamer is essential is another story.
Should this be higher or lower?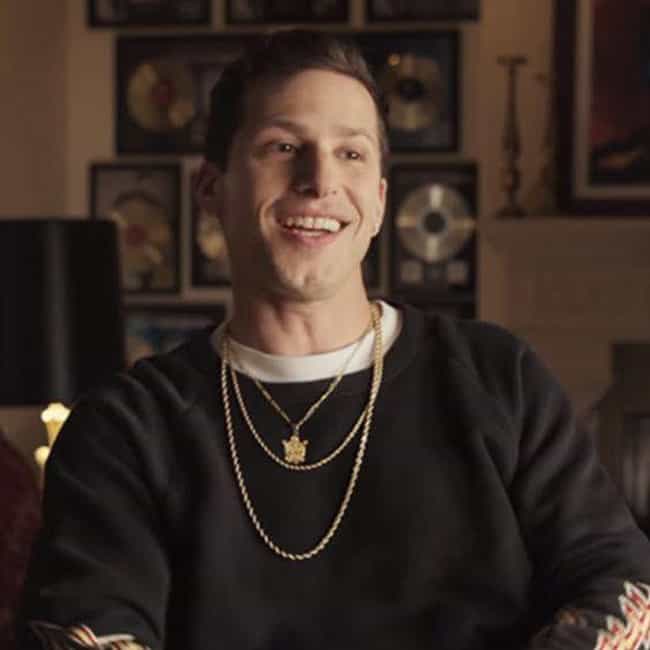 Connor: Yo, it takes a village to make me look dope.
When Connor says it takes a village to make him look dope, he really means that the 32 folks he pays to hang around him make him appear important. At least they seem to be doing wonders for his self esteem.
Should this be higher or lower?
Connor: Ash and I have been hanging out for about six months now. She's the total package.
...
Ashley: Are those real wolves?
Connor: Yeah
Ashley: Is that Seal? And you've invited the press? What is going on?
Connor: Will you marry me?
Ashley: Yes!
Handler: The wolves are loose!
Connor: Are you okay?
Seal: I've been in this situation before. How do you think I got these scars?
Connor: From wolves?
Seal: Now let's get out of here.
Manager: We killed Seal!
Connor: He's dead!
Ashley: Dead!
A sweet proposal to lady friend Ashley goes horribly wrong when a pack of wolves get loose. Luckily, Seal is there to save them, or at least he was there.
Should this be higher or lower?