Board/Card Games
The Most Popular 2 Player Board Games

235 votes
59 voters
2.4k views
34 items
List Rules Vote up the board games you are playing right now or want to play soon!
Got a competitive friend or looking for something fun to play with your kid? Here is a list of the best 2 player board and card games that will have you ready for game night to date night. There are versions of board games that previously required more than two players such as Codenames Duet, Rivals of Catan, and 7 Wonders Duel. This lets you capture the spirit of the classic without having to gather a crowd. There are also games that can be played with more than two players but are just as fun head-to-head. Check out Pandemic if you are looking for a more co-operative game to play with a friend or family member. 2 player games for kids can be fun for all ages as they help improve critical thinking and hand-eye coordination. The other 2 player board games let you explore what it is like to be a master painter in Fresco to the leader of an interstellar civilization in Eclipse.
Vote up the games you most enjoy playing one on one and find the game you are looking to play next!
Ranker may collect a commission from links on this page.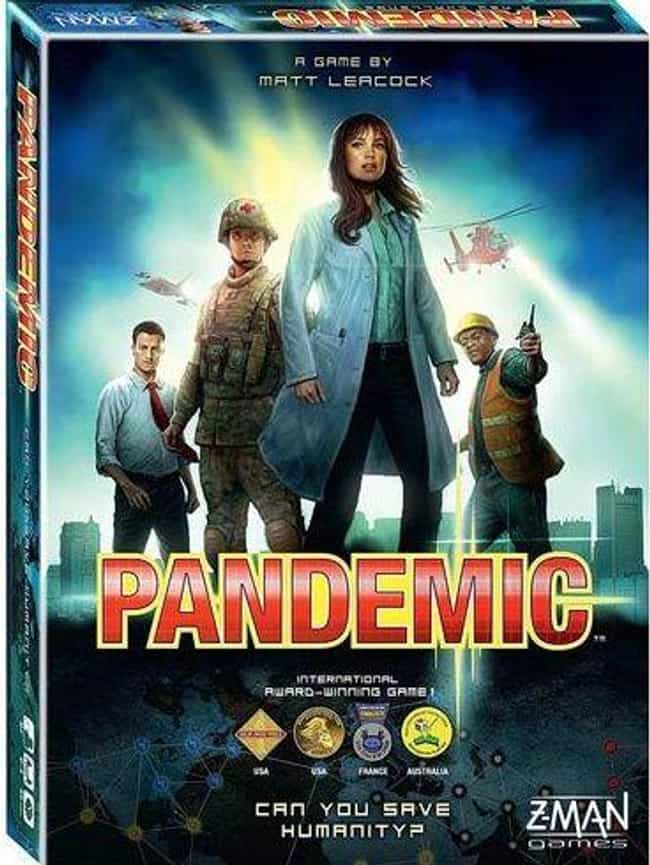 Ages: 8+
Players: 2-4
Description: Play co-operatively to save everyone from a pandemic of epic proportions.
Estimated playing time: 60 minutes
Price: $35.97
Pandemic is a cooperative board game designed by Matt Leacock and published by Z-Man Games in 2008. Pandemic is based on the premise that four diseases have broken out in the world, each threatening to wipe out a region. The game accommodates 2 to 4 players, each playing one of five possible specialists:. The game is unlike most boardgames as the gameplay is cooperative, rather than competitive. Through the combined effort of all the players, the goal is to discover all four cures before any of several game-losing conditions are reached. Three expansions, Pandemic: On the Brink, Pandemic: In the Lab, and Pandemic: State of Emergency, co-designed by Matt Leacock and Tom Lehmann, each add ...more on Wikipedia
see more on Pandemic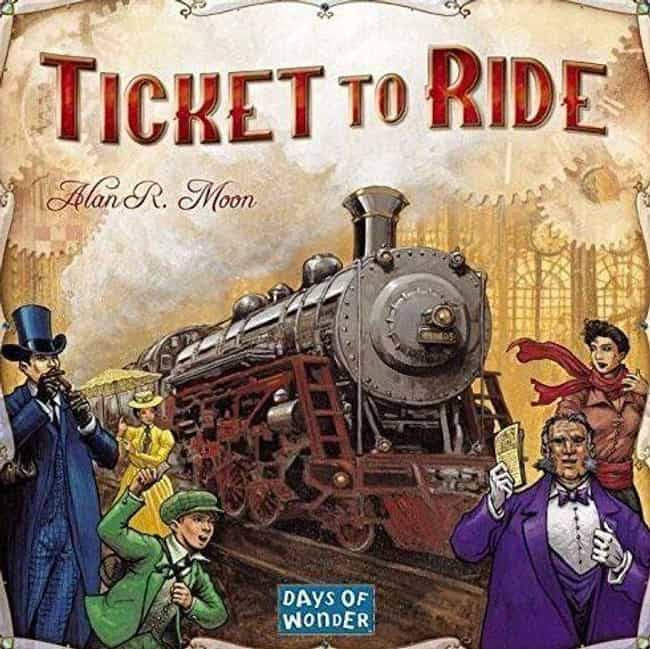 Ages: 8+
Players: 2-5
Description: Be the player that connects the most routes, fulfills the most Destination Cards, and builds the longest continuous railway!
Estimated playing time: 30 to 60 minutes
Price: $44.45
Ticket to Ride is a railway-themed German-style board game designed by Alan R. Moon and published in 2004 by Days of Wonder. The game is also known as Zug um Zug, Les Aventuriers du Rail, Aventureros al Tren, Wsiąść do pociągu, and Menolippu. The game won the 2004 Spiel des Jahres, the Origins Award for Best Board Game of 2004, the 2005 Diana Jones award, the 2005 As d'Or Jeu de l'année, and placed second in the Schweizer Spielepreis for Family Games. Ticket to Ride: Europe won the 2005 International Gamers Award. As of August 2008, over 750,000 copies of the game have been sold according to the publisher. As of October 2014, reported numbers are over three million copies, with retail sales ...more on Wikipedia
see more on Ticket to Ride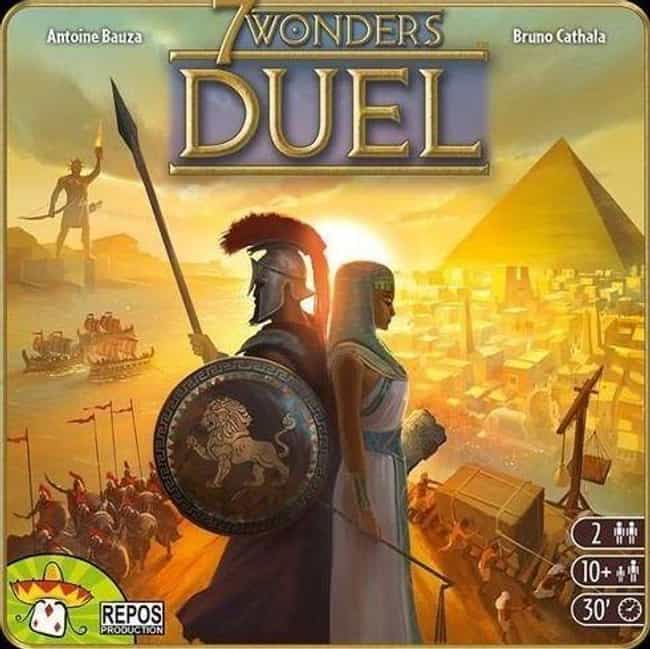 Ages: 10+
Players: 2
Description: The 2 player version of the original 7 Wonders board game.
Estimated playing time: 30 minutes
Price: $26.99
7 Wonders is a board game created by Antoine Bauza in 2010 and originally published by Repos Production in Belgium. 7 Wonders is a card drafting game that is played using three decks of cards featuring depictions of ancient civilizations, military conflicts and commercial activity. The game is highly regarded, being one of the highest rated games on the board game discussion website BoardGameGeek. 7 Wonders has won a total of more than 30 gaming awards, including the inaugural Kennerspiel des Jahres award in 2011. ...more on Wikipedia
see more on 7 Wonders
Ages: 14+
Players: 1-5
Description: Defend and expand country's hold in Europa by maintaining control of territories.
Estimated playing time: 115 minutes
Price: $55.87