There's been at least one time in your life when you've been out at a music festival and thought about whether or not you should miss your favorite band. After all, you'd rather drive home to use the facilities you know and love than use the coffins of crap that are located on the festival grounds. But when you gotta go, and you've got to do what it takes to make yourself pure again. Remember, it can always be worse. If you don't think so, take a look at this primer on porta potty history and revel in your modern ability to not have to squat over a pit. 
Popular thought would tell you that folks were crapping in the streets, but that's not so. It turns out that the historical impromptu dump methods were slightly more civilized that you might think. Most civilizations from history had a pot, cistern, or pit that was there for you whenever you had to take care of business. There were even (very smelly) men who cleaned up after you. Put a clothes pin on your nose and prepare to look fondly on these nasty-ass toilets of history.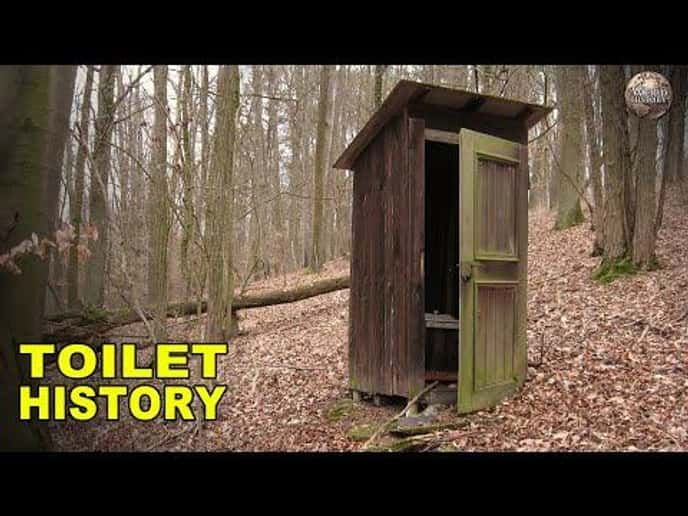 Photo: Saqib Qayyum / Wikimedia Commons / CC-BY-SA 3.0

Mohenjo-Daro Outdoor Toilets

Developed in the 26th century BCE, Mohenjo-daro was one of the oldest and largest major urban settlements in history. It makes sense, then, that they would have an advanced (for the time) method of pooping in public. It was only the third millennium, but the people who lived in the area had "Western-style" toilets made out of bricks and wood built onto the outer walls of buildings where you could drop by and lighten your load, so to speak.

Mohenjo-Daro was lost to the ages until it was rediscovered in 1920, and after one particularly fortuitous dig Sir Mortimer Wheeler, the director general of archaeology in India from 1944 to 1948, wrote, "The high quality of the sanitary arrangements could well be envied in many parts of the world today."