Graveyard Shift
Evidence The Power Rangers Curse Is Real And Destroying Lives Right Now

Updated July 17, 2019
5M views
15 items
While the Power Rangers may be known as protectors of the Earth, the casts of the American series have garnered a tragically deadly reputation. In what's come to be known as the Power Rangers death curse, as many as 14 people with ties to the franchise have either died unnaturally or committed murder. If you're wondering where your favorite Power Ranger is today, it's highly possible that the your answer lies in an obituary.
When Mighty Morphin Power Rangers debuted on US television in 1993, it was easy for young fans to miss the majority of the show's subtleties, but the deaths of several lead characters were unignorable. While no actor ever died on the set, many of the series's younger cast members passed away long before their time, and several were arrested for murder. The slew of fatal Power Rangers tragedies suggests to some that the franchise is cursed; a theory that is further evidenced by the often ironic ways in which the actors met their ends.
Pua Magasiva Passed Away At 38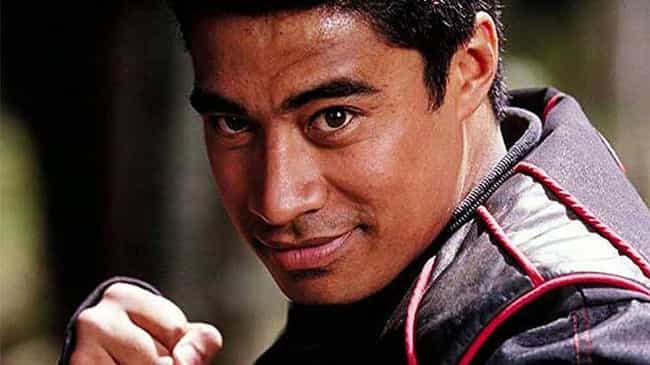 On May 13, 2019, Pua Magasiva, who played Shane Clarke, the Red Wind Ranger, in 2003's Power Rangers Ninja Storm, was found deceased in his home by police. The cause of Magasiva's demise is unknown. Magasiva's other notable roles include starring the New Zealand soap opera, Shortland Street, Outrageous Fortune, and Diplomatic Immunity.
Shortland Street's production company issued a statement which reads, "Pua was a much loved member of the South Pacific Pictures' family for many years and our hearts and thoughts go out to Pua's family at this time."
His Power Rangers co-star Jason Chan said, "Incredibly sad to hear that one of our ranger family is gone. It will never be the same again. PUA you will be so dearly missed. You were the center of energy on set and off. Always laughing, giggling and involved in practical jokes."
Thuy Trang Was Killed In A Horrific Car Accident At Age 27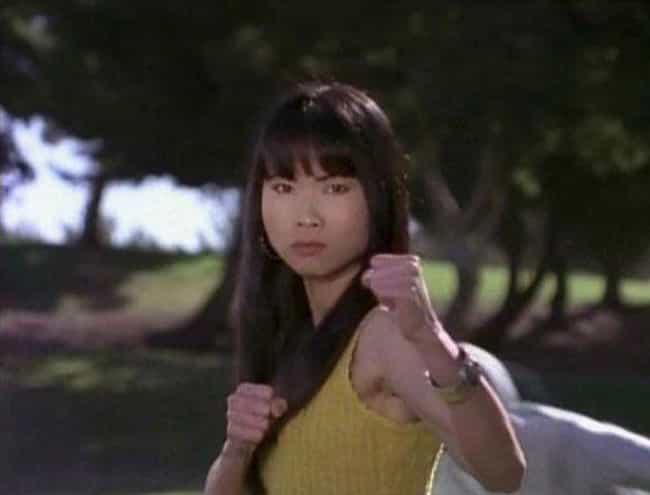 Long before she became Trini Kwan (AKA Yellow Ranger) Thuy Trang lived a life that was far too dangerous for children's TV. As a child, Trang escaped Vietnam by boat with a few of her family members, and survived being held in a detention camp in Hong Kong. During the arduous voyage, Trang was extremely sickly, and other refugees suggested that her mother throw her overboard.
Eventually, the family made it to America, at which point Trang became interested in acting. She landed a lead role in Power Rangers thanks to the martial arts skills she'd been practicing since childhood, and starred in 80 episodes during the first two seasons, as well as a few movies.
Unfortunately, Trang's career was cut short at age 27, when she became the first victim of the supposed Power Rangers curse. In 2001, Trang and her friends were driving around California, when their car suddenly lost control on a mountainous road. The vehicle plummeted off the side of a nearby cliff, killing Trang and leaving the driver quadriplegic. To add insult to curse, an advertisement for the 2017 Power Rangers movie showcased (supposedly accidentally) a new Yellow Ranger with the slogan "Driver's Ed Not Required."
Erik Frank Succumbed To An Unknown Illness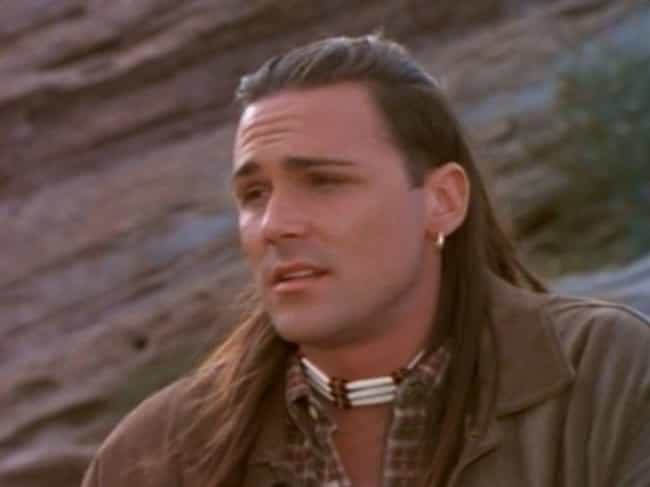 When Power Rangers Zeo was casting for the role of Tommy Oliver's brother, they hired Erik Frank, the real life brother of Tommy actor Jason David Frank. Sadly, Erik's portrayal of David Trueheart ended up being his final performance.
While Tommy's Green/White Ranger went on to become a fan-favorite, David Trueheart's narrative arc was cut short when Erik Frank passed away at the criminally young age of 29. Suspiciously, no one knows exactly what caused Erik's death, which further suggests some sort of curse was at work. Even the most hardcore of Power Rangers fans can only suggest that the actor died of an "unknown" or "unspecified" illness.
Ricardo Medina Jr. Was Convicted Of Stabbing His Roommate To Death With A Sword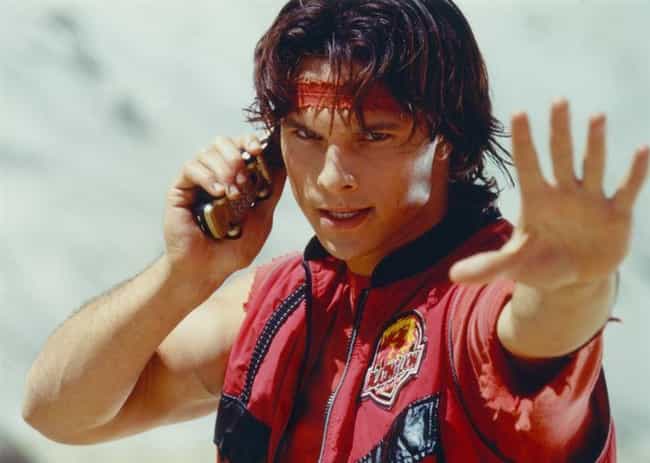 Ricardo Medina Jr. got his big break playing Red Lion (AKA Cole Evans) on 2002's Power Rangers Wild Force, and returned in 2011 to play Decker on Power Rangers Samurai. A few years later, Medina was accused of murdering his roommate; an incident that could potentially be attributed to the curse.
According to the story, Medina got into a fight with his roommate over the fact that Medina's girlfriend was at their house. The roommate allegedly broke down Medina's bedroom door, at which point he was forced to defend himself with the only thing available: a samurai sword. Considering Medina held a lead role on a samurai show, it sort of makes sense why he had a sword lying around his bedroom, but the story is still pretty wild. The star was later arrested, charged with murder, and sentenced to six years in prison. Don't try that at home, kids!