Total Nerd
14 Weird Superpowers You Didn't Realize These Heroes Had

Updated January 3, 2020
87k views
14 items
Superpowers are weird enough on their own, but some are more odd than others. Super strength, super speed, invisibility, and other typical superpowers aren't normal, but they aren't considered "weird superpowers." Strange superpowers would be things like being able to shoot tiny versions of yourself from your hands or drawing energy from worms.
Yet some of the most established superheroes have the weirdest powers that are confusingly odd or out of place. Did you know every Green Lantern is capable of taking your soul? Were you aware that Superman is one of the best male ventriloquists on Earth? Read on for a list of some of the weirdest superpowers and unnecessary abilities given to already-popular heroes.
The Flash Can Speed-Learn

Not only is the Flash fast on his feet, he's fast in the mind, too. With his super-speedy synapses firing, the Flash can quickly read and study information within seconds into his short-term memory. For example, in Flash Vol. 3 #2, Barry Allen fixes a building that was being destroyed by a shockwave by speed-reading architecture books at the library and rebuilding it as it was collapsing. Sadly, much like people who cram for exams, the Flash's mind doesn't hold onto that information in the long term.
Superman Can Shoot Tiny Versions Of Himself From His Hand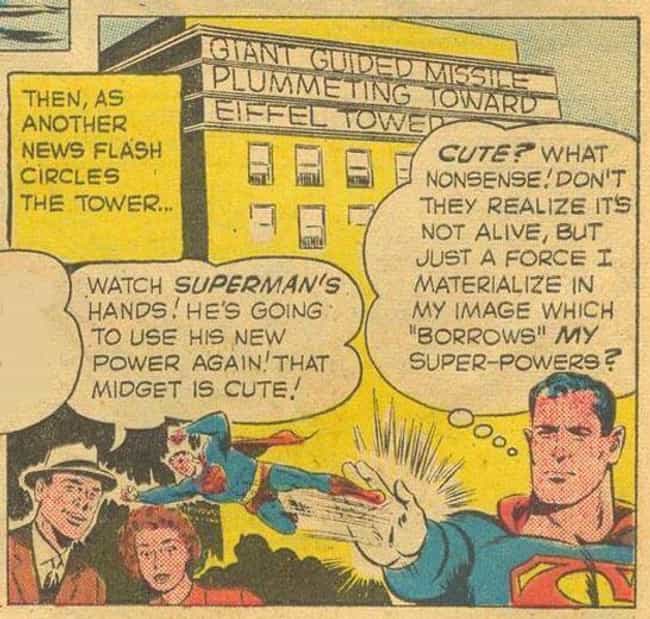 Many comic book fans think Superman is way too overpowered today, but they didn't see the insanity of Superman's powers back in 1958. In Superman #128, Supes lost nearly all of his powers after a spaceship blew up near his face. While he wasn't as super as he once was, the Man of Steel showed that he can shoot out Mini-Men of Steel from his palms. These lil' Supermen had all of Superman's powers, just not his size. Based on this story alone, no one today should ever complain about Superman's abilities ever again.
Magneto Can Control Minds With His "Magnetic Personality"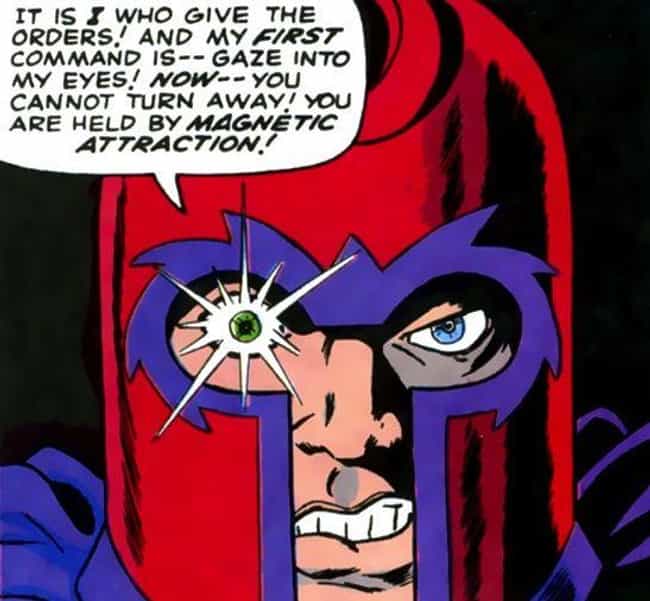 In X-Men #18, Magneto displayed something other than his usual metal manipulation abilities. For a short time, Magneto had the ability to control people's minds using his "magnetic attraction" and "magnetic personality" because Stan Lee loves puns more than logic. Aren't there too many telepaths in X-Men comics already anyway?
Wonder Woman Can Telepathically Command Any Military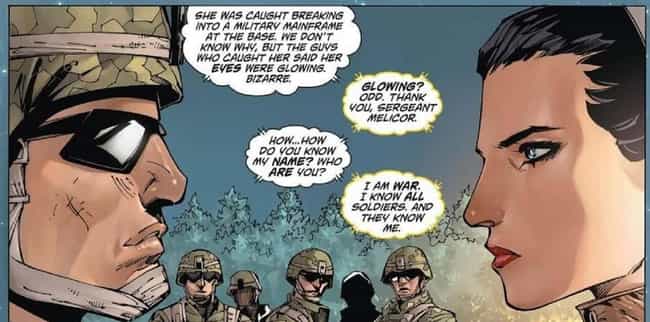 When she became the new God of War in DC's New 52, Wonder Woman obtained other abilities aside from her Amazonian powers. One such divine power is that she has the ability to mentally command and lead any military personnel she desires. With a mere thought, Wonder Woman can assemble the army to end all wars if she wished.