VOTE
Horribly Racist Moments From Looney Tunes You Missed Growing Up

12.9k votes
2.3k voters
113.8k views
12 items
List Rules Vote up the most shockingly racist things you can't believe appeared on Looney Tunes.
Horrible racism in Looney Tunes did more than discriminate against rabbits, cats, and coyotes. In some old cartoons, Japanese, Native Americans, and black people were depicted in extremely offensive ways and were often portrayed as villains. Racist Looney Tunes cartoons have been around since the 1930s and are largely reflective of America's feelings during the Great Depression, World War II, and the early stages of the Civil Rights movement. Even the best Looney Tunes characters may not have been excluded from making fun of someone else.
Horribly racist moments from Looney Tunes are some of the most cringeworthy cartoons you've ever seen, possibly even worse than some of the most absurdly racist toy lines produced. In 1968, United Artists pulled eleven shorts deemed too racist to be seen from circulation and they came to be known the "Censored Eleven." Apparently, the shorts were so offensive that it was impossible to just edit them to make them acceptable. Just like horribly racist vintage ads, stereotyping in Looney Tunes will make you cringe. Check out these racist moments in Looney Tunes and vote up the most surprising scenes you can't believe actually aired.
back to page 1
A Slow-Minded Hunter Wearing Blackface Is Outwitted By Bugs Bunny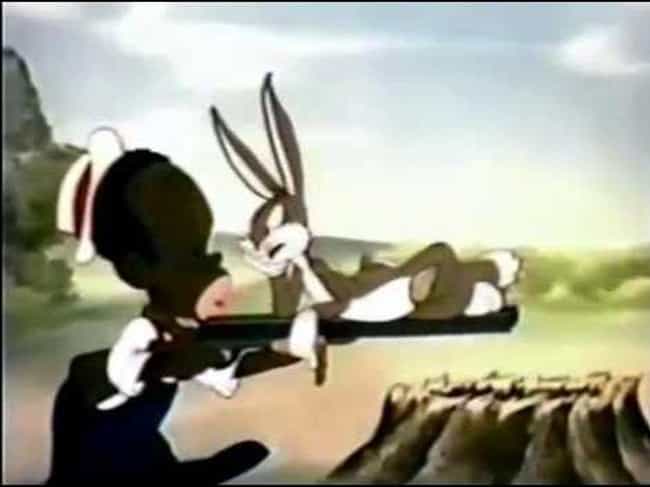 1941's All This and Rabbit Stew is the only cartoon included in the Censored Eleven that features Bugs Bunny. Similar to shorts with Elmer Fudd, this cartoon matches Bugs in a battle of wits against a hunter who can't seem to beat the rabbit's pranks. In this case, the hunter is an unnamed character in blackface whose extremely slow mind and manner of speaking allow Bugs to get the better of him over and over again until he is eventually left with nothing but a leaf covering his privates.
Somehow, a confused character who appears as a literal "sucker" in a visual gag isn't as funny when he's a horribly racist stereotype. This one's as cringeworthy as they come.
Is this shockingly racist?
Bugs Bunny Makes Racial Slurs Against Highly Offensive Japanese Characters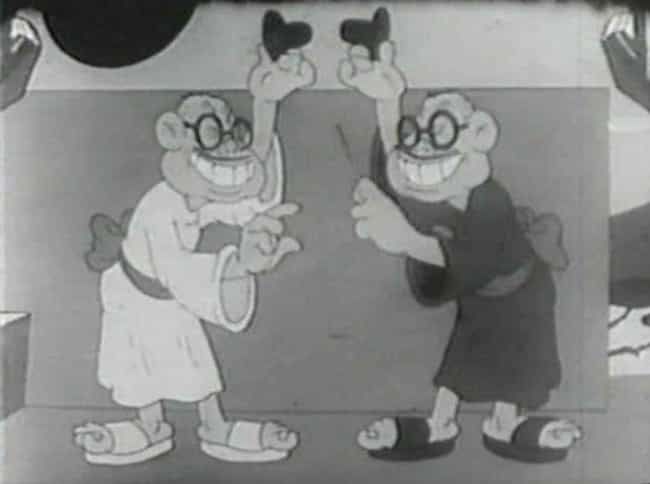 During World War II, several animation studios used members of the Axis powers as villains in their shorts - this included the Japanese. A racist stereotype appeared in 1943's Tokio Jokio, where Japanese characters appeared with large, buckteeth and thick glasses. This character design appeared a second time in 1944's Bugs Bunny Nips the Nips (a derogatory term).
In this second short, Bugs finds himself in Japan fighting a bucktoothed solider who speaks gibberish/broken English and runs after him with a big sword. Bugs also flirts with a sumo wrestler while dressed like a geisha, paints a flag on a palm tree every time he offs an enemy, and refers to a Japanese man as "monkey face."
Both shorts were banned from being broadcasted again, and were excluded on VHS and Laserdisc sets.

Is this shockingly racist?
Bugs Bunny Disguises Himself As A Slave To Evade Yosemite Sam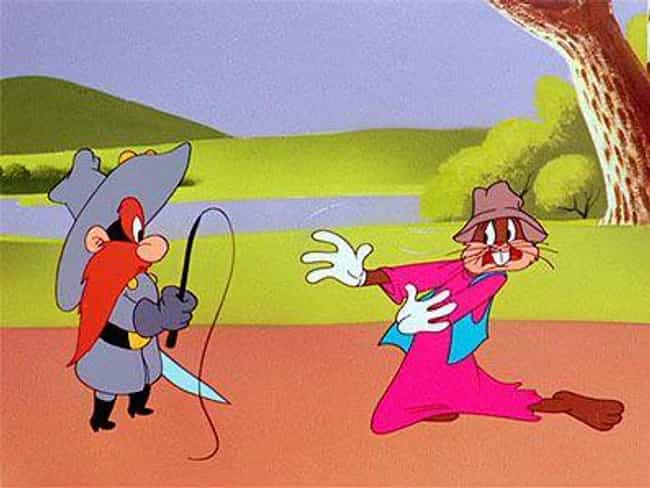 Bugs Bunny is stopped from entering the greener pastures of the South by Yosemite Sam, who refuses to believe the Civil War is over in 1953's Southern Fried Rabbit. In order to sneak past Sam, Bugs plays by the South's rules and pretends to be a slave, complete with brownface. He even hands Sam a whip at one point and crawls around on the ground pleading, "Don't beat me masta, don't beat me!"
In perfect Looney Tunes absurdist form, Bugs then turns into Abraham Lincoln and berates Sam for whipping slaves. This cartoon was censored when rebroadcast on television and the entire slave was part edited out. A shot of a Confederate flag was removed as well.

Is this shockingly racist?
In Many Cartoons, Black People Only Want To Dance, Play Music, And Gamble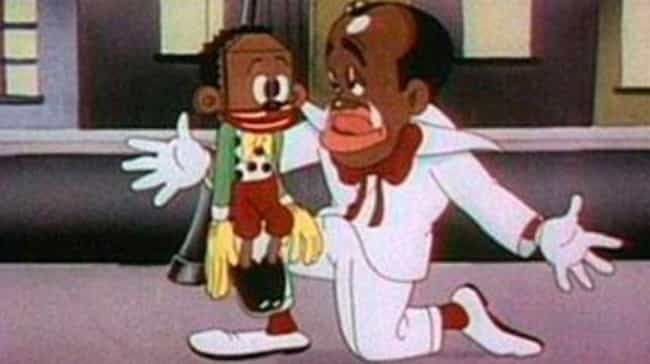 Two more entries into the list of the Censored Eleven contain offensive references to the stereotypical associations between black people and their vices. 1944's Goldilocks and the Jivin' Bears combines the stories of Goldilocks and Little Red Riding Hood, turning the bears into a trio of jazz musicians complete with blackface.
1943's Tin Pan Alley Cats features a caricature of jazz legend Fats Waller (in cat form) who refuses to give up his partying lifestyle until a jazz-induced dance hallucination helps him find religion.

Is this shockingly racist?