America
All The Ways Donald Trump Is Making Himself Even Richer, Thanks To The Presidency

Updated November 6, 2017
7.7k views
10 items
It's no secret the presidency is making Trump richer. But because of the seemingly endless stream of news, scandals, and shadiness coming from this White House, it is simply impossible for most citizens to keep up with all the ways Donald Trump is getting richer by skimming a profit off his role of Commander-in-Chief. I suspect Trump Fatigue Syndrome -- a hypothetical but nonetheless understandable mental state wherein one feels worn out by trying to stay on top of all the malfeasances committed by the Trump Administration -- is to blame for our collective refusal to do much about this issue.
The most galling part of the many ways Donald Trump is profiting off of the presidency is that taxpayers are being stuck with the bill for much of it. That's right -- hard-working citizens are putting hard-earned money directly into the coffers of not only Donald Trump but his equally underhanded family, his business colleagues, and his donors. Read on to learn about the approaches Trump and Company are using to fleece the world.
He's Cutting His Own Taxes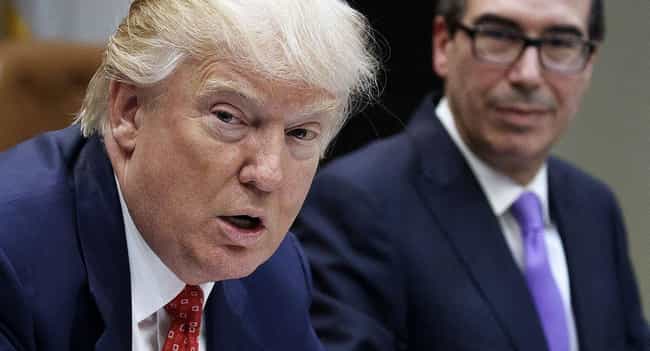 Trump's tax plan gives a substantial tax cut to the richest Americans. Despite what the White House says, and what Sarah Huckabee Sanders avows, there is not one shred of evidence suggesting anyone other than the richest people in this country will see any kind of noticeable reduction in taxes. So, who benefits the most from Trump's plan? Trump himself. According to analysis from multiple sources quoted in The New York Times, he could save a billion dollars under his tax proposal.
He Has Continued Conducting Personal Foreign Business Ventures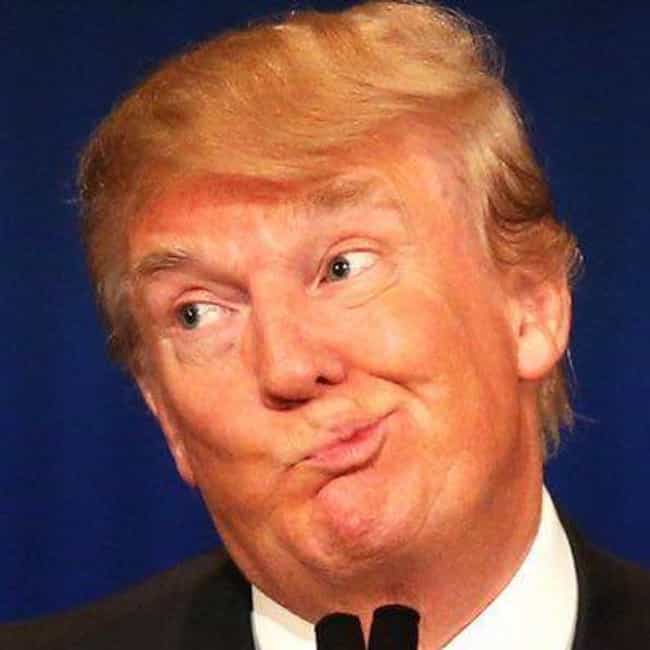 The wheeling and dealing of the Trump family knows no limits: it is a constant, 24/7 cycle of deals being struck all over the world, and Trump and those closest to him are reaping massive financial gain. After the election, CNN compiled a list of Trump's foreign business ventures, and they found 144 companies in 25 countries that were involved, in one way or another, with Trump and his team. And these ventures are continuing. Trump has not taken the necessary legal and ethical steps to separate himself from these deals; he's simply promised he won't be involved. So, how much, exactly, does the president stand to make from these unethical foreign business ventures? It's hard to say; secrecy, ambiguity, and hush-hush deals are hallmarks of The Trump Organization. But we do know that Donald's net worth is, supposedly, about $3.5 billion, and his hotel licensing deals alone make up $220 million of that. It stands to reason his foreign business ventures are worth hundreds of millions of dollars.
He Conducts State Business At His Own Trump International Hotel In Washington, D.C.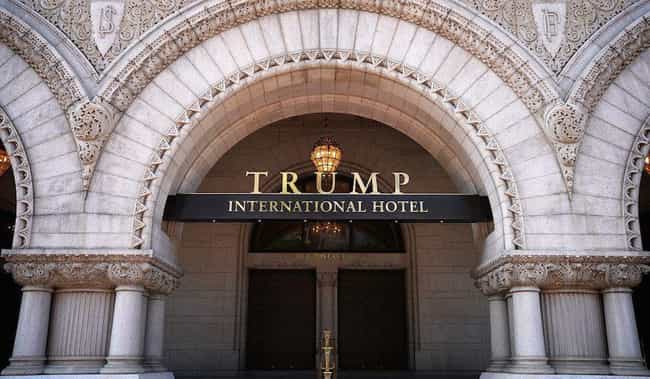 The Trump International Hotel in Washington, D.C., is not like other Trump-branded hotels. Its D.C. location makes it the perfect spot for visiting dignitaries to stay while they're in town. And if they are looking to strike up some sort of deal or bargain with the president, what better way to start things off than to give him money by staying in one of his hotels? Handing him a check for $10,000 would be illegal; paying that same amount for a week's stay at his hotel is not. At latest count, the D.C. property was generating $20 million in revenue, and that was only in its first few months of operation. Again, that money goes straight into the pockets of the Trumps.
The Trump Family's Visits To Trump Properties Are Weekly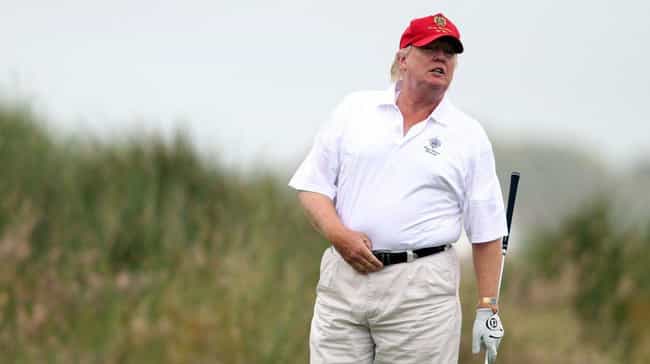 Every weekend, or practically every weekend, Trump is visiting one or another Trump-branded property. From his inauguration until August, merely seven months into his presidency, Trump had spent an astonishing 82 days at a Trump hotel or, most often, golf course. The costs of each visit vary by location and what the president does while he's there (he can't golf all the time; he needs to hit the buffet at some point). Also, to be fair, not every penny goes directly to Trump; there are security and travel costs, for example. But according to Fortune,
"A $1 trillion spending bill Trump signed…while in Bedminster [his private golf resort in New Jersey] includes $61 million to reimburse law enforcement agencies for the costs of protecting Trump and his family when they are at his private properties in New York and Florida. The bill would cover expenses incurred at Trump Tower and the Mar-a-Lago resort from the Nov. 8 election through September."
In short, Trump signed a spending bill in which he is able to give himself money for the costs of staying at one of his properties.