Weird History
14 Of The Best Recipes From US Presidents And First Ladies

2.4k votes
523 voters
17.6k views
14 items
List Rules Vote up the recipes you would actually try.
They say people are what they eat - and that is equally true of US presidents. Food is more than a dish to be consumed; it is also an expression of identity. For American presidents, food is often political: Their signature dishes are tools that have helped them express their regional roots, public image, and political brand.
But US presidents were not the only ones setting culinary tones in the White House. Historically, first ladies have had an important role in overseeing meals within the White House, because many of them created and used recipes that world leaders, politicians, and everyday Americans would sample. However, enslaved cooks - who seldom got credit for shaping the tastes of the presidency - may have developed and prepared some historic White House recipes.
From Thomas Jefferson's obsession with French cuisine to LBJ's love of Texas barbecue, the dishes presidents have consumed say a lot about their identity and politics.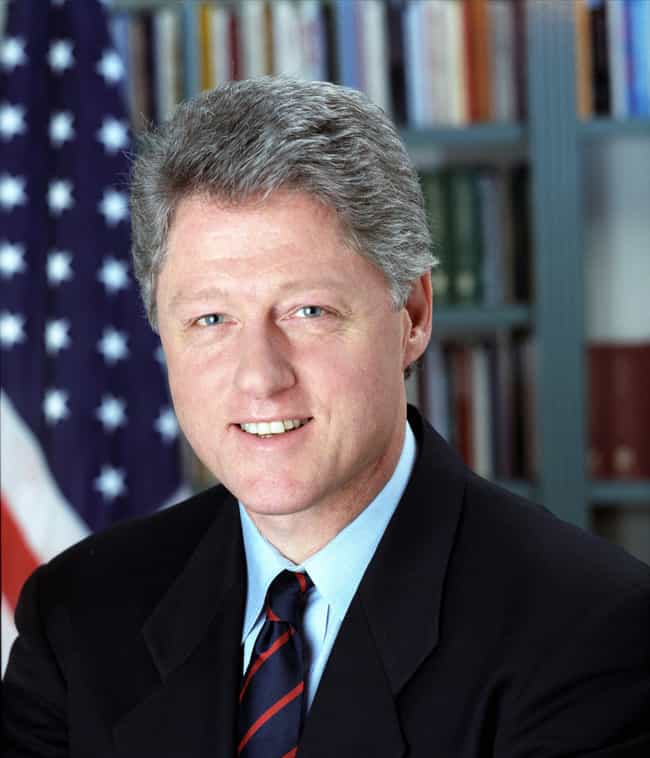 As a candidate and president, Bill Clinton was known for his love of meat and relished making campaign stops at McDonald's. His favorite chicken enchiladas recipe - shared by The Guardian - is fit for a meat-lover like Clinton.
Ironically, Clinton isn't likely to enjoy this dish in the future because his meat-eating days are over: he became a vegan after undergoing a quadruple bypass in 2004. These days he enjoys a nearly vegan diet.
Bill Clinton's Chicken Enchiladas
2 (4-ounce) cans green chiles, drained and chopped
1 garlic clove, minced
Cooking oil
1 (28-ounce) can tomatoes
2 cups onions, chopped
2 teaspoons salt, divided
1 teaspoon oregano
3 cups cooked chicken, shredded
2 cups sour cream
2 cups shredded cheddar cheese
1 cup cooking oil
15 tortillas, corn or flour
In a large skillet over medium-high heat, sauté the chiles and garlic in a small amount of cooking oil. Drain the tomatoes, reserving a cup of liquid. Break up tomatoes and add to skillet. Add the onion, 1 teaspoon salt, oregano, and reserved liquid. Simmer, uncovered, until thick (about 30 minutes). Remove from heat, transfer to a bowl, and set aside.
In a large bowl, combine the chicken, sour cream, cheese, and remaining 1 teaspoon salt. In the same skillet over medium-high heat, heat 1 cup cooking oil. Dip the tortillas in the oil until they become limp and drain well on paper towels. Fill the tortillas with the chicken mixture; roll up and arrange side by side, seam side down, in a 9x13x12-inch baking dish. Pour the tomato mixture over the enchiladas. Bake at 350 F for 20 minutes or until heated thoroughly.

Would you try it?
see more on Bill Clinton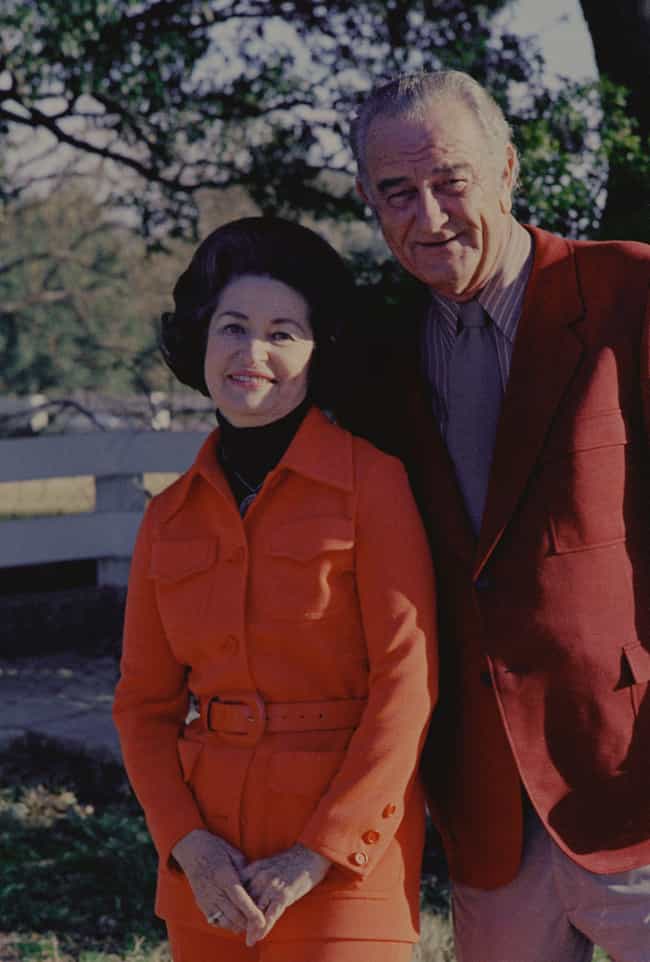 Lyndon Baines Johnson inherited a fraught presidency after John F. Kennedy's passing. Johnson had to define himself and his own style of governance against the "high-style culture" of the Kennedys.
To do that, Truman turned to barbecue. As Texans, LBJ and his wife Lady Bird appreciated the power of barbecue as a community-building activity. Johnson even used so-called "barbecue diplomacy" to host world leaders for informal discussions at his ranch.
The Daily Beast shared this recipe for Lady Bird Johnson's barbecue sauce.
Lyndon B. and Lady Bird Johnson's Barbecue Sauce
¼ cup butter
¼ cup vinegar
¼ cup ketchup
¼ cup lemon juice
¼ cup Worcestershire sauce
Salt to taste
Red pepper to taste
Tabasco sauce to taste
1 clove garlic, minced
Melt butter in sauce pan. Add remaining ingredients and bring to a boil.

Would you try it?
see more on Lyndon B. Johnson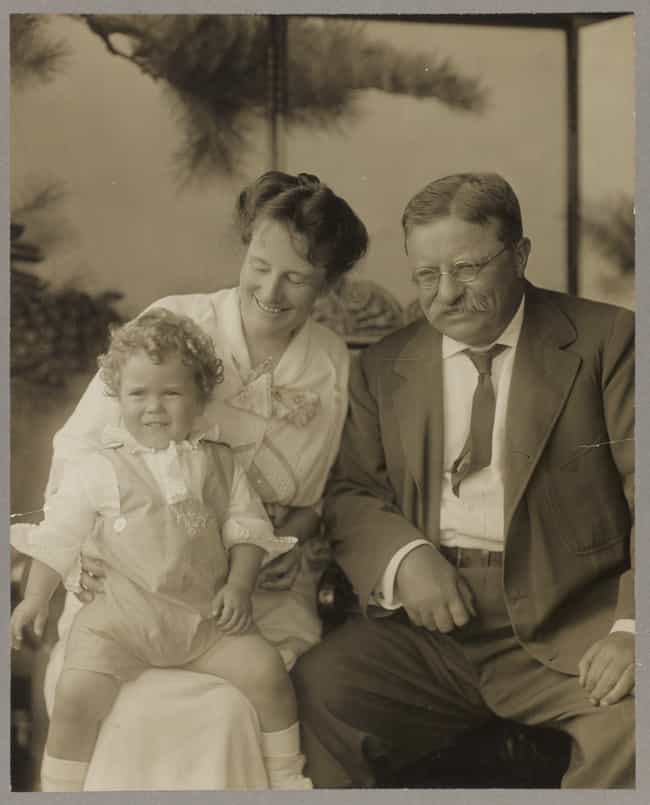 Theodore Roosevelt embraced life. As the man lived, so he ate - and Roosevelt had a sweet tooth. As first lady, Edith Roosevelt upheld her role as a supportive spouse and managed virtually all aspects of family life in the White House. She also collected and published favorite recipes.
This recipe - as it appears in Mrs. Wilson's New Cook Book - for her spiced cake does not include instructions on how to prepare the ingredients.
Theodore and Edith Roosevelt's Spiced Cake
1 cup butter
2 cups sugar
1 cup milk
1 teaspoon cinnamon
4 eggs
4 cups flour
4 teaspoons baking powder
½ teaspoon nutmeg
Bake in loaf or two layers.

Would you try it?
see more on Theodore Roosevelt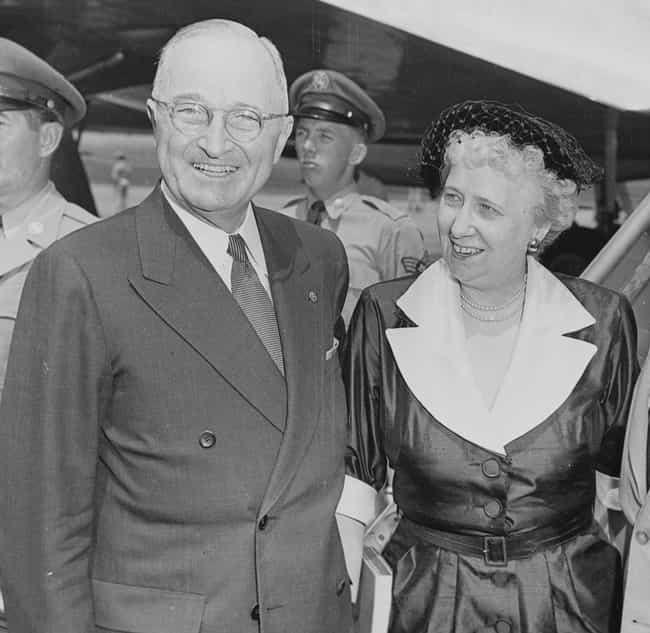 Harry and Bess Truman became president and first lady of the United States in 1945 after Frederick D. Roosevelt passed. Truman, tasked with leading the United States - and much of the world - out of the rubble of WWII, remained a Missourian at heart. Ozark pudding - a bready dessert - was one way he and Bess maintained their Midwestern identity in Washington.
Ozark pudding had a cameo in a crucial moment of 20th-century history. The Trumans actually included it on the menu when they hosted Winston Churchill in Missouri, where he delivered his famous "Iron Curtain" speech in 1946.
Here is the original recipe, as shared by the Loveless Cafe.
Harry and Bess Truman's Ozark Pudding
1 egg
¾ cup granulated sugar
2 tablespoons flour
1 ¼ teaspoons baking powder
⅛ teaspoon salt
½ cup chopped nuts, pecans preferred
½ cup raw Granny Smith apples, finely chopped
1 teaspoon vanilla extract
Preheat oven to 350 F. Beat egg and sugar until very smooth. Mix flour, baking powder, and salt, and stir into the sugar-egg mixture. Add apple pices, nuts, and vanilla. Bake in a buttered pie pan for at least 35 minutes. Serve with whipped cream or ice cream.

Would you try it?
see more on Harry S. Truman