Money

US Presidents Who Appear on American Money

Since the first US bank notes were printed, in 1862 to raise funds for the Civil War, they've been graced by the faces of presidents. The early days of paper money saw a variety of now-defunct notes, including Silver Certificates, Federal Reserve Bank Notes, Interest Bearing Notes, and Fractional Currency - notes issued in lieu of coins during the Civil War. Almost all of these had an American president on them, though they weren't always consistent from printing to printing.
Despite the many different types of currency the US has issued, the main type of paper currency has always been consistent - from 1862 to 1971 it was the United States Note, and since then, the Federal Reserve Note. These bills, and the coins that go with them, usually feature presidents, though several bills of note do not. Larger, now-discontinued bills have also featured presidents. Every sitting president either has or will be featured on Presidential One Dollar Coins, though these coins aren't being printed for circulation, only for collection.
This
list of presidents
on money includes all of the presidents that have been featured on US currency, along with several prominent Americans who grace the nation's current bills, but never held the highest office.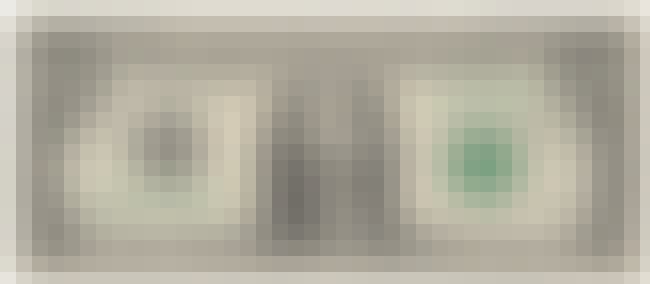 Washington has been on the one dollar bill continuously since 1869, when paper money was known as "
United States Notes
." Washington was also pictured on a variety of defunct currencies.
Also Ranked
#1 on The Most Important Military Leaders In US History
#34 on People We Wish Were Still Alive
#16 on The Most Influential People of All Time
#1 on The Greatest U.S. Presidents of All Time
More George Washington
What It Was Like To Be A Slave At George Washington's Mount Vernon
What Was George Washington's Private Life Like?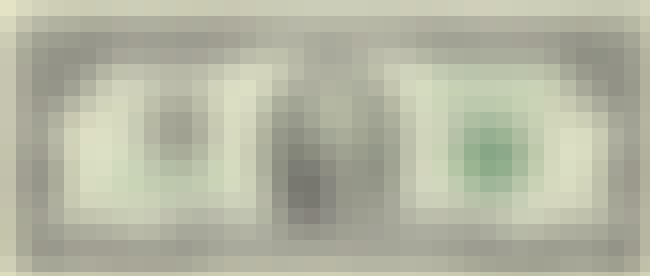 Jefferson has appeared on the two dollar bill since its inception as a United States Note in 1869. The bill has
remained in circulation
, despite its unpopularity. He has also appeared on the nickel since 2006, and was on some Fractional Currency during the Civil War.
Also Ranked
#35 on The Greatest American Writers of All Time
#77 on People We Wish Were Still Alive
#32 on The Most Influential People of All Time
#3 on The Greatest U.S. Presidents of All Time
More Thomas Jefferson
14 Painful Reminders That Thomas Jefferson Was Kind Of An Awful Person
Meet The Family That Descended From Thomas Jefferson And Sally Hemings - His Slave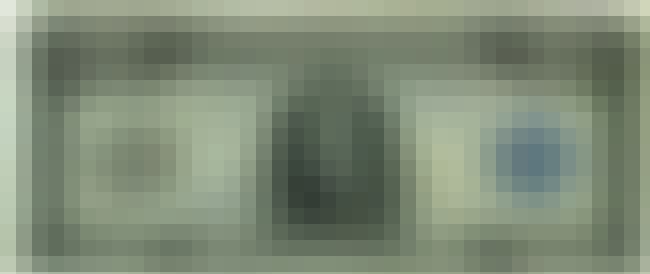 Madison appears on all versions of the $5,000 bill - which is still considered legal tender, despite not having been printed since 1945.
Also Ranked
#4 on The Greatest U.S. Presidents of All Time
#5 on The Best American Founding Fathers
#16 on The Most Important Leaders in World History
#7 on The Most Influential Politicians in American History
More James Madison
The Best James Madison Quotes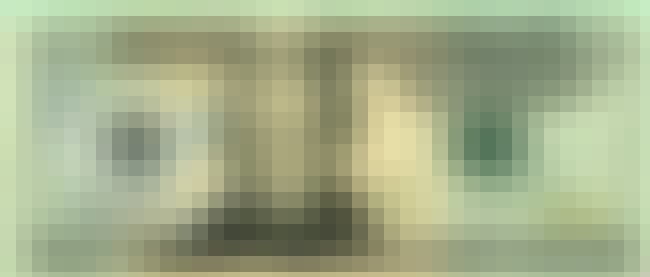 The polarizing and controversial Jackson has appeared on the $20 bill since 1928, when he replaced Grover Cleveland. A campaign is underway to replace Jackson with Underground Railroad crusader
Harriet Tubman
, but it remains to be seen how this will turn out.
Also Ranked
#15 on The Most Important Military Leaders In US History
#15 on The Greatest U.S. Presidents of All Time
#66 on Historical Figures You Most Want to Bring Back from the Dead
#20 on The Most Influential Politicians in American History
More Andrew Jackson
Infamous Things Andrew Jackson Did That Prove He Was A Terrible President
Things You Never Knew About Andrew Jackson's Plantation, The Hermitage