Entertainment
Pretty Good Horror Movies On Netflix For When You're In A Fun Mood

4.8k votes
1.1k voters
60.3k views
16 items
List Rules Vote up the best horror films on Netflix for when you want some more lighthearted thrills.
Sometimes, you just want a little fun with your horror, something that will give you a jolt but leave you with a smile on your face - even if that smile is a bit uneasy. That's where this list of fun horror movies streaming on Netflix comes in. These may not be the best horror movies ever made or the scariest movies of all time, but they're enjoyable horror flicks that occasionally manage to pack a genuine shudder or two.
From campy horror movies on Netflix, to horror comedies and some of the best scary movies streaming right now, these are films that will occasionally tickle your funny bone but will also sometimes scare the heck out of you.
back to page 1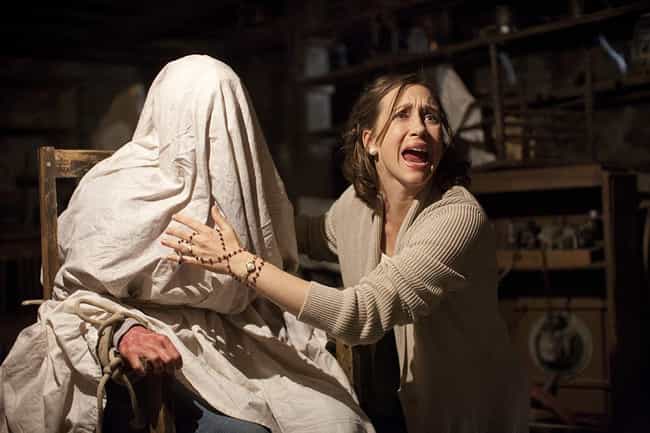 As one of the most notable fun horror films on Netflix, The Conjuring takes place at the Perrons' haunted Rhode Island farmhouse with paranormal investigators Ed and Lorraine Warren there to help the frightened family understand and overcome the dark presence in their home.
Vera Farmiga, Patrick Wilson, Ron Livingston, and Lili Taylor star as the exaggerated characters telling the true story on which The Conjuring is based.

Is this a terrifyingly good time?
see more on The Conjuring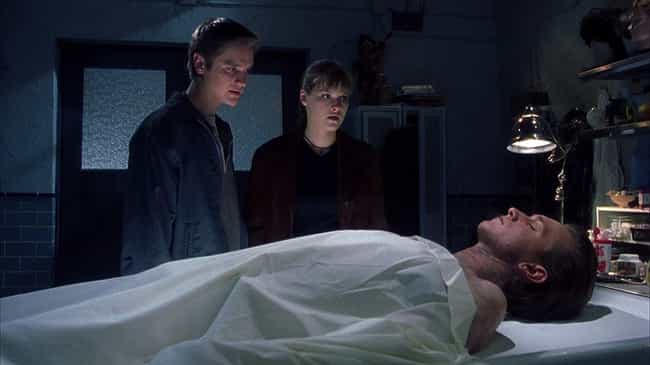 Few franchises are as synonymous with "fun horror" as the Final Destination series, in which lives are claimed through Rube Goldberg-esque machinations of coincidence and circumstance. While there are plenty of horror movies where you spend a lot of time waiting for a character's demise, watching the lead-up has never been as engrossing as it is in the Final Destination films, where tiny details accrue, often unbeknownst to the characters.
If you've already seen the first Final Destination enough times that you've got the body count memorized, not to worry. Parts two and three, with their unforgettable traffic accident and roller coaster carnage, respectively, are on Netflix as well.

Is this a terrifyingly good time?
see more on Final Destination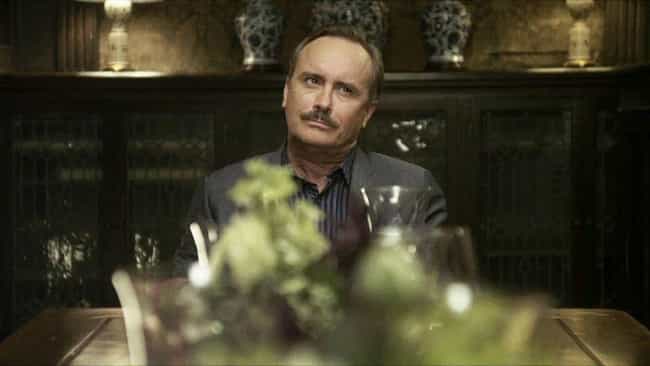 Jeffrey Combs (Re-Animator) plays a sinister "philanthropist" who hosts a dinner party constructed around a very literal variant on the titular party game, Would You Rather. His guests are given two unpleasant options and must act out one or the other. The options usually involve harming themselves or harming one of the other guests.
Each participant has plenty of reasons for wanting to be the last one standing, and while the proceedings are typically vicious for those involved, there's a kind of dark glee to be found in watching Combs's character put the screws to his guests, and trying to guess who's going to do what and to whom.

Is this a terrifyingly good time?
see more on Would You Rather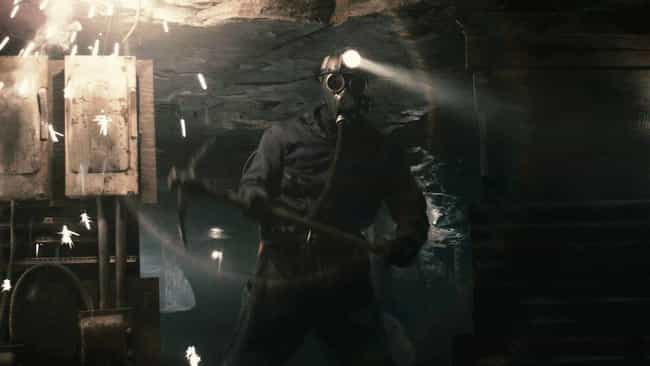 Originally filmed and released in 3D, Patrick Lussier's 2009 remake of the 1981 slasher classic about a pickaxe-wielding, gas mask-wearing menace is gory fun even without the 3D component. Based on a screenplay by Todd Farmer (Jason X, Drive Angry), My Bloody Valentine packs the screen with explicit slasher themes but manages to do so in a way that seems to always be winking a bit at its exploitation extravagances.
Cult movie legend Tom Atkins (The Fog, Night of the Creeps) plays the supporting sleuth, Burke. And Supernatural's own Jensen Ackles stars as the guy with a haunted past who returns to his hometown just in time to see the terrors take place.

Is this a terrifyingly good time?
see more on My Bloody Valentine 3D