Watchworthy
Pretty Good Horror Movies On Netflix For When You're In A Fun Mood

Updated November 5, 2019
7.2k votes
1.7k voters
83.4k views
16 items
List Rules Vote up the best horror films on Netflix for when you want some more lighthearted thrills.
Sometimes, you just want a little fun with your horror, something that will give you a jolt but leave you with a smile on your face - even if that smile is a bit uneasy. That's where this list of fun horror movies streaming on Netflix comes in. These may not be the best horror movies ever made or the scariest movies of all time, but they're enjoyable horror flicks that occasionally manage to pack a genuine shudder or two.
From campy horror movies on Netflix, to horror comedies and some of the best scary movies streaming right now, these are films that will occasionally tickle your funny bone but will also sometimes scare the heck out of you.
Data-driven recommendations based on voting from over 40 million monthly visits to Ranker.
Try the free app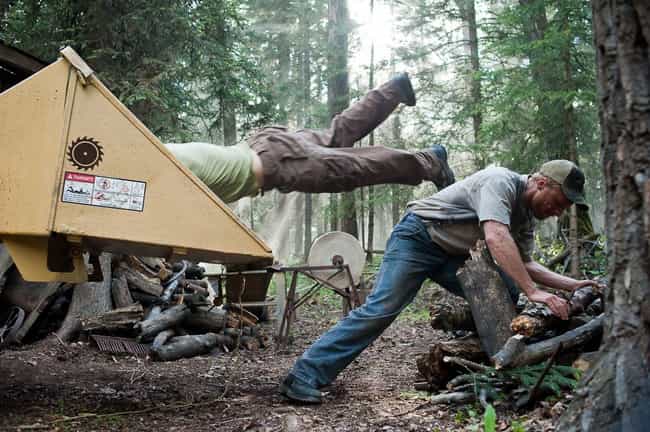 Starring Tyler Labine and Alan Tudyk, Tucker and Dale vs. Evil deftly turns the cabin-in-the-woods cliché on its head while also serving up plenty of creepy laughs along the way. Tucker and Dale are just a pair of well-meaning backwoods folks on their way to their run-down lakeshore cabin when they run into a bunch of college kids out for a vacation.
A series of misunderstandings quickly turn into a fight for survival as the kids assume that Tucker and Dale - the innocent residents - are out to get them.
Is this a terrifyingly good time?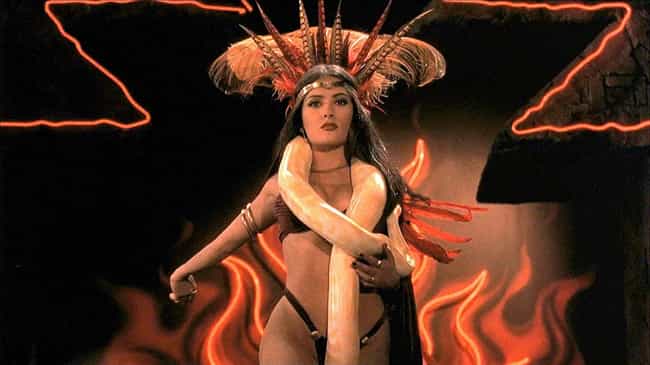 From Dusk Till Dawn is a gory, funny, vampire-filled, modern-day western from Robert Rodriguez and Quentin Tarantino. It not only features a starring turn from an early-career George Clooney, but it also has memorable performances from Salma Hayek and Cheech Marin, not to mention Danny Trejo, Tom Savini, Fred Williamson, Harvey Keitel, Juliette Lewis, and a whole lot more.
Tarantino and Clooney play a pair of bank-robbing brothers who take a family and their RV in order to get them across the border. It takes a while for them to arrive at the vampire strip club - which has a name that can't exactly be repeated in polite company - but once they do, things get weird fast.
Is this a terrifyingly good time?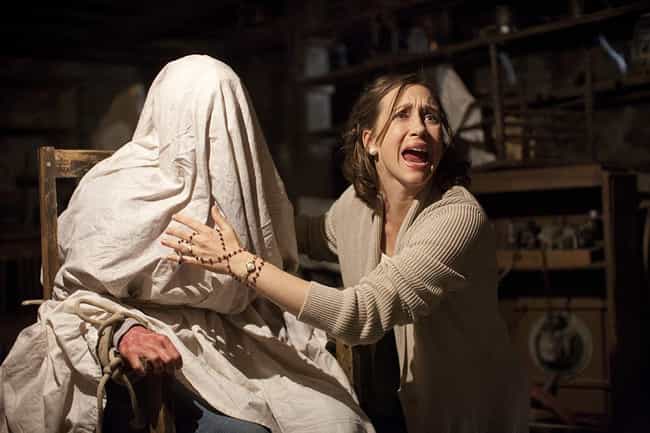 As one of the most notable fun horror films on Netflix, The Conjuring takes place at the Perrons' haunted Rhode Island farmhouse with paranormal investigators Ed and Lorraine Warren there to help the frightened family understand and overcome the dark presence in their home.
Vera Farmiga, Patrick Wilson, Ron Livingston, and Lili Taylor star as the exaggerated characters telling the true story on which The Conjuring is based.
Is this a terrifyingly good time?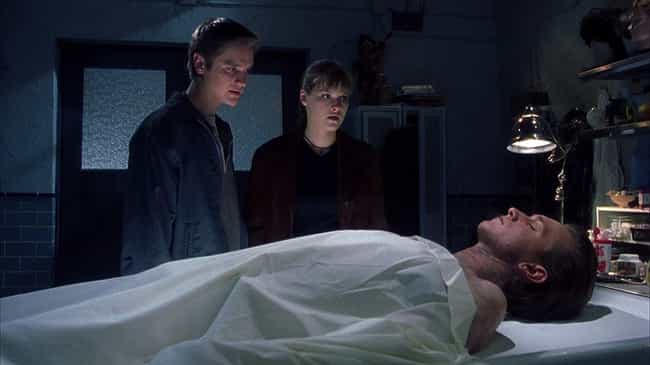 Few franchises are as synonymous with "fun horror" as the Final Destination series, in which lives are claimed through Rube Goldberg-esque machinations of coincidence and circumstance. While there are plenty of horror movies where you spend a lot of time waiting for a character's demise, watching the lead-up has never been as engrossing as it is in the Final Destination films, where tiny details accrue, often unbeknownst to the characters.
If you've already seen the first Final Destination enough times that you've got the body count memorized, not to worry. Parts two and three, with their unforgettable traffic accident and roller coaster carnage, respectively, are on Netflix as well.
Is this a terrifyingly good time?